3 Minute Read:
Summer is here, and with that comes wedding season! If you are planning a late-summer wedding, you are no doubt up to your knees in things to do. Between dress fittings, cake tastings, flower arrangements, guest lists, and other bridal stresses, finding the time to dedicate to yourself and your physique can be challenging.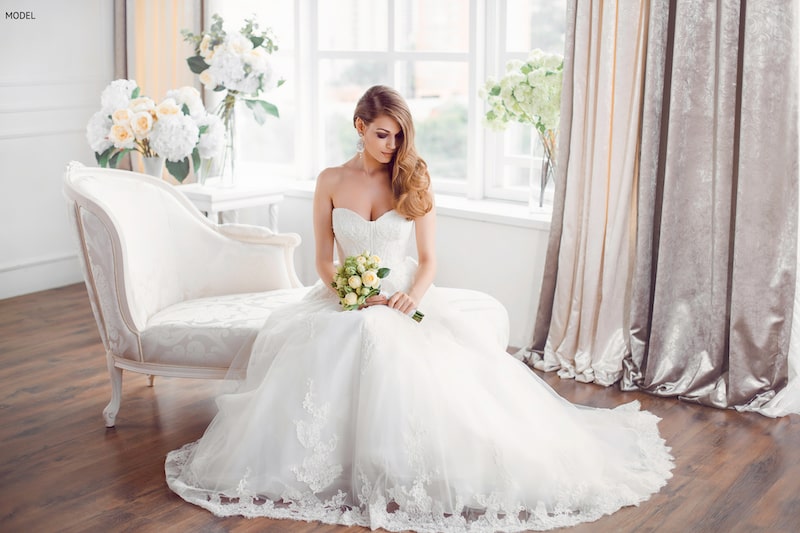 Many brides intend to "tone up" before their wedding; however, this can be difficult when they are being pulled in a million different directions all the time. And while every woman has their own idea of what "toning up" means, some women consider plastic surgery and cosmetic body contouring techniques.
If you are considering cosmetic surgery before your big day, here's what you need to know.
What Are Future Bride's Favorite Plastic Surgery Procedures?
When opting for plastic surgery before walking down the aisle, most brides consider the procedures to accentuate their silhouette in their wedding dress. 
This often leaves procedures that target the breasts, waist, arms, and buttocks.
What About the Breasts?
Whether choosing a sweetheart or plunging neckline, the shape of the breasts matter, and this causes many brides-to-be to consider breast enhancement before their big day.
Many women look to pursue a breast augmentation (to fill out their dresses) or a breast reduction (to minimize the noticeability of overly large breasts).
While these surgeries can be considered polar opposites, they both enhance the bust and can improve the confidence of any bride.
What About the Arms?
Although there are zillions of different wedding dress designs out there, many women planning summer weddings will opt for sleeveless or capped-sleeved wedding dresses. This means that their arms will be exposed.
Because of this, many brides consider an arm lift surgery (brachioplasty) or a liposuction procedure to tone and define their arms.
What About the Waist?
Most wedding dress silhouettes come in at the waist, highlighting the abdomen, hips, and buttocks. Because of this, many brides desire to attain a narrow waist complemented by curvier hips and a fuller butt.
To achieve this hourglass shape, plastic surgery procedures like liposuction, a tummy tuck, and a Brazilian Butt Lift are common. These procedures zone in on the midsection, leaving you with a photo-ready physique.
Do I Still Have Time for Plastic Surgery?
Unfortunately, this is where plastic surgery can get tricky. All of the above procedures take time to heal. Some, like liposuction, heal relatively quickly; others, like a tummy tuck, not so much.
It is essential to discuss your deadlines with Dr. Hochstein before you undergo surgery to ensure that you will have adequate time to recover before you head down the aisle.
Even if you do not have time to consider a surgical procedure, there are still a number of non-surgical enhancements that can benefit your physique.
Consider procedures, such as:
Contact Dr. Leonard Hochstein Today!
If you are planning your wedding and are considering having plastic surgery, don't hesitate to contact Dr. Leonard Hochstein for more information. The sooner, the better!

Dr. Hochstein will be happy to discuss which procedures will best suit your needs and will help you look amazing for your special day. Contact Dr. Hochstein today at (305) 931-3324.