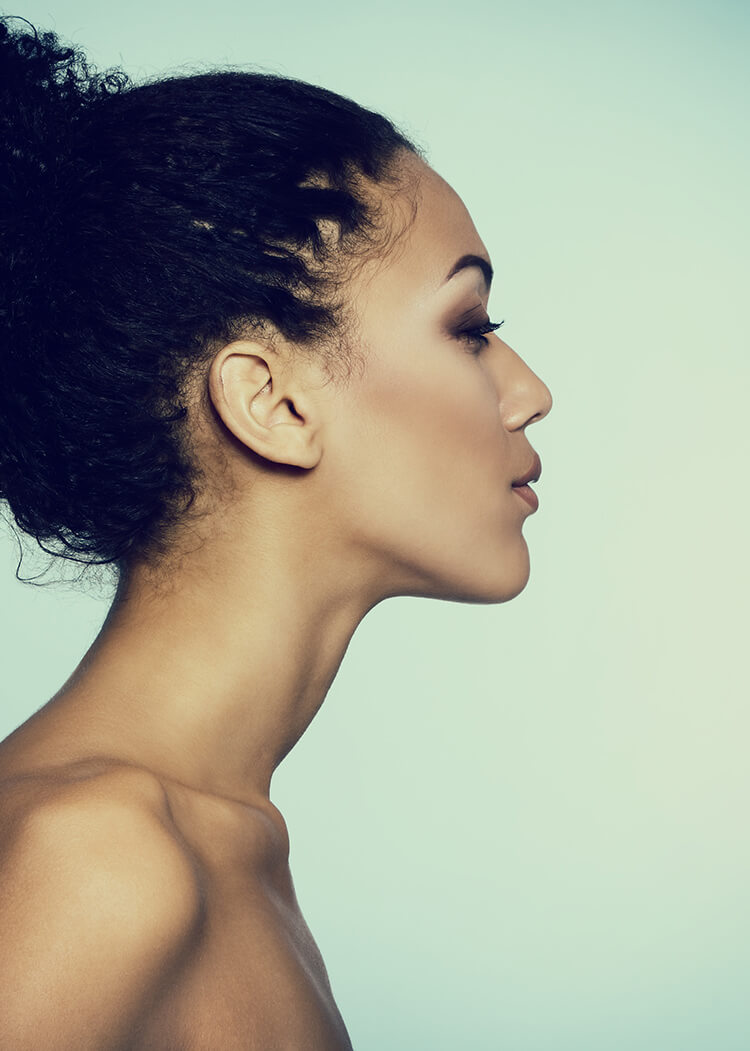 Model
Your

Chin Implant Procedure

A chin augmentation procedure using chin implants takes less than one hour and is performed under general anesthesia.
A small incision will be made beneath your chin to insert the silicone prosthesis.
The implant will then be carefully placed to fit your desired aesthetic goal.
Once the implant has been inserted into your chin, the incision is closed using sutures.
---
Recovery
Following your procedure, a surgical dressing will be wrapped around the treated area. Swelling, bruising, and tenderness will occur but should resolve after a few days. You will be given instructions from Dr. Hochstein regarding how to care for the surgical site. Make sure you lie in bed with your head in an upright position. It is also important to keep your chin taped and apply ice compresses to help reduce swelling and bruising. All strenuous activities should be avoided for a few weeks or until the incision has fully healed. You can return to work one week after your surgery.
Scars
Because the incision is made under the chin, there will be no noticeable scarring as a result of this procedure.
Cost
The cost of your chin implant surgery will vary based on your specific needs and goals. Dr. Hochstein will determine the exact price of your surgery during your consultation.
Pain
You may experience tightness and discomfort in your chin. A cold compress and pain medication will be prescribed to help alleviate any pain or discomfort that occurs.
Chin Implant Frequently Asked Questions
What results can I expect after my chin implant procedure?
You can expect a fuller, more contoured chin over the coming weeks. Your chin will project a noticeably more pleasing facial appearance that will be permanent as long as you maintain a healthy weight and avoid traumatic injuries to the jaw.
Am I a good candidate for chin implants?
Ideal candidates must be in good physical health and have realistic expectations. You will be required to stop smoking for a few weeks before and after your augmentation to minimize any risk of complications.
What are the risks associated with a chin augmentation?
A chin augmentation surgery is a safe and effective way to enhance your facial profile. Although rare, some complications can occur, including:
Internal bleeding
A shift in implant position
Poor scarring
Asymmetries
Infection
Anesthesia risks
Changes in skin sensation
Dr. Hochstein's Top Surgical Procedures In Miami, Florida