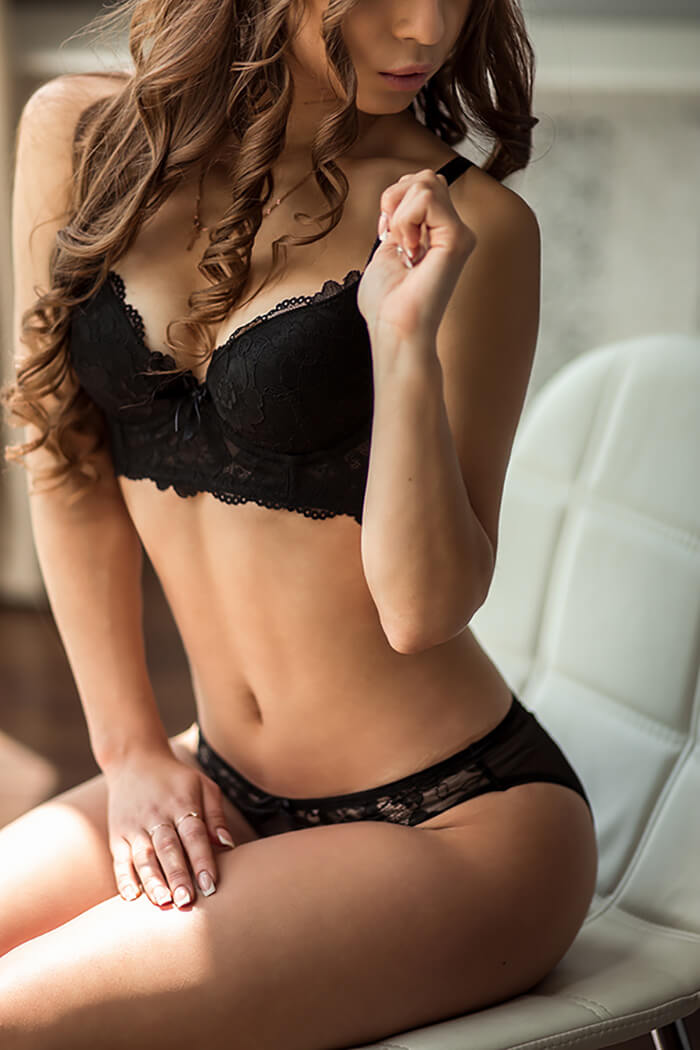 Model
What Are the Benefits of a

Breast Lift?
Raises the Breasts
Regardless of the factors that contributed to your breast ptosis, a breast lift surgery raises, tightens, and firms the breasts. A breast lift surgery can also improve breast symmetry.
Enhances Breast Shape
A breast lift surgery does not only lift sagging breasts. This procedure also trims excess skin to create a more compact, youthful, and attractive breast shape.
Resizes & Repositions the Areolas & Nipples
Weight fluctuations—especially those that occur with pregnancy—can cause the areolas to stretch and the nipples to elongate and point downward. A breast lift surgery resizes and reshapes the areolas and nipples, and it lifts the nipple/areola complex to a higher elevation on the breast.
Relieves Irritation Caused by Low-Hanging Breasts
Significant breast sagging can cause skin rashes and chafing when the skin on the breast rubs against the skin on the ribcage. A breast lift surgery eliminates these skin irritations by reducing the amount of contact between the skin.
---
Dr. Hochstein

is committed to providing his patients with

the safest, most comfortable care possible
What Will Happen at

My Breast Lift Consultation?

The consultation with Dr. Hochstein is the first step in your breast lift. During this meeting, Dr. Hochstein will:
Evaluate your level of breast ptosis
Explain your surgical options
Recommend combination procedures, if necessary
Discuss your goals and expectations
Take measurements and photos
Establish a surgical plan
Inform you about all pre-surgical recommendations

Patients should:

Stop smoking
Stop taking any medications or herbal supplements that thin the blood
What Are Virtual Consultations?
Dr. Hochstein has been fortunate enough to help patients in Miami as well as out-of-town patients. Since some out-of-town patients may have difficulty getting to Miami for their consultation, Dr. Hochstein offers virtual consultations.
Get In Touch
Where Is

My Breast Lift Incision Made?
Benelli Lift
Ideal for women with mild to moderate ptosis
Lifts some breast tissue that sits below the inframammary crease
The incision encircles the areola
A donut-shaped section of tissue is removed
Nipple projection can be lifted
Areolas can be moved upward and resized
A more significant amount of change can be made to the breast shape
Lollipop Lift
Ideal for women with moderate to severe ptosis
Lifts breast tissue that falls below the inframammary crease
The incision encircles the areola and extends vertically down the lower breast
Excess skin is trimmed, and underlying tissues are tightened
Nipple projection is lifted
Areolas are elevated and resized
Breast contour and firmness is improved
Mastopexy Lift (Anchor Lift)
Ideal for women with severe ptosis
Lifts significant breast tissue below the inframammary crease
A lollipop incision is extended to include a horizontal incision along the inframammary fold
Tissues are tightened, and excess skin is trimmed
Downward-facing nipples are lifted
Areolas are resized
Provides the most extensive amount of lift and correction
---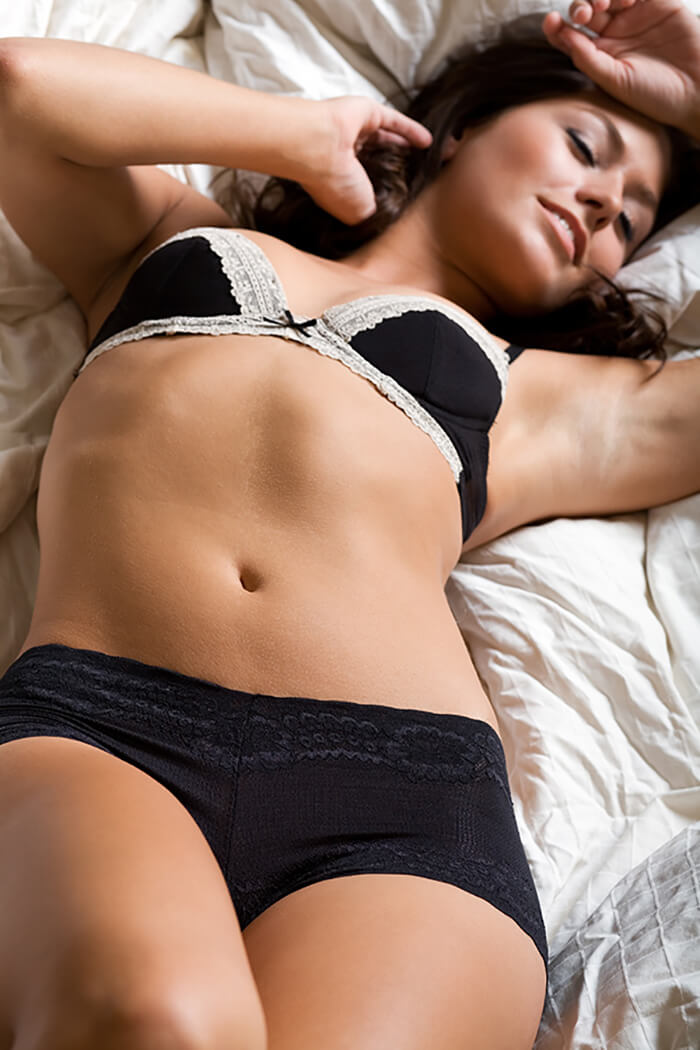 Model
Should I Combine My Breast Lift With Breast Augmentation?
A breast lift surgery repositions the breasts, but it cannot restore the volume that is often lost with pregnancy, breastfeeding, and age. Combining a breast lift with a breast augmentation allows women to address sagging and volume loss after childbearing or aging.
Should I Combine My Breast Lift With Breast Reduction?
Heavy, cumbersome breasts contribute to the premature sagging of the tissues. A breast lift tightens the tissues that have started to weaken, but many women are still displeased by the overly large appearance of their breasts. Combining a breast reduction with a breast lift will shrink and lift the breasts to provide a balanced, youthful breast aesthetic.
Will I Need a Breast Lift If I Remove My Implants After Augmentation?
Some women who have undergone a breast augmentation decide that they no longer want their breast implants due to aesthetic or physical concerns. Women can remove their implants permanently with breast revision; however, this procedure may result in premature breast sag. A breast lift surgery restores breast aesthetics following the permanent removal of the implants.
Do You Have Concerns About Breast Lift Surgery?
Recovery
Following your breast lift, you will be bruised and swollen. Your chest will be wrapped with a compression garment/surgical bra that will help in the healing process by promoting blood circulation and reducing swelling. This bra will also help your breasts heal in their elevated state.
Week 1: Your bruising, swelling, and discomfort will be the worst during the initial days of your recovery. You should not lift, push, or pull anything over 10 to 15 pounds, and you should avoid lifting your arms above your head or extending your arms outward in a reaching motion.
Week 2-3: Most of your physical discomfort will have subsided by this time, and you can return to work and your normal activities.
Week 4-5: The majority of your swelling should be gone, your incisions should be closed, and you should be able to start applying topical scar treatments.
Week 6: You are cleared to resume all activities.
Cost
A breast lift surgery is tailored to meet your needs. The cost of your breast lift will depend on the surgical techniques, combination procedures, anesthesia fee, surgeon's fees, facility fees, and post-surgical dressings. Dr. Hochstein will provide you with an accurate cost estimate during your consultation.
Pain
A breast lift surgery is performed with general anesthesia to minimize discomfort, but you will feel sore and experience some aches and pain after your breast lift. Oral pain medication can alleviate any post-operative pain. Most discomfort subsides within a few days.
Scars
Scarring will develop at the incision sites. The visibility of these scars can be minimized by keeping the healing incisions out of the sun, applying topical scar treatments (such as silicone strips, gel, or scar creams), and undergoing laser scar treatments. Scarring will fade with time.
Breast Lift

Frequently Asked Questions
Am I a candidate for a breast lift?
A breast lift surgery benefits women who are displeased by the appearance of their sagging, elongated, or pendulous breasts. The ideal candidates for this procedure are women who:
Have weakened breast tissues
Have lost breast shape
Are generally healthy
Do not smoke
Have realistic expectations of their results
Wish to restore their breast appearance
What are the risks associated with breast lift surgery?
While rare, there are risks when undergoing a breast lift surgery.
Potential physical complications include:
Negative reactions to anesthesia
Bleeding
Infection
Nerve damage
Changes to skin or nipple sensation, which may be temporary or permanent
Hematoma
Fluid collection
Prolonged wound healing
Potential aesthetic complications include:
Unfavorable scarring
Skin discoloration
Breast asymmetry
Do I need a breast lift or a breast reduction?
Some women believe that they need a breast reduction to improve the look of their sagging, pendulous breasts, when in fact, they would benefit more from a breast lift. A breast lift surgery tightens the tissues and raises the breasts. A breast lift surgery is used to enhance the appearance of breasts when they are misshapen but close to their ideal size. A breast reduction is performed for women with excessive breast tissue who are looking for a significant decrease in size.
Is breast lift covered by insurance?
A breast lift surgery is an elective cosmetic surgery that is usually not covered by insurance. We offer financing options through CareCredit®—a credit card exclusively designed for healthcare services.
Can I have a breast lift before having children?
While most women consider this procedure after having children, other women undergo a breast lift surgery after experiencing significant weight loss.
A breast lift surgery can be performed before having children; however, women must understand that a subsequent pregnancy will affect the appearance of their results.
Will I be able to breastfeed after my breast lift?
A breast lift surgery involves an incision around the areola. This incision may damage or sever the connection between the milk ducts and nipples and, therefore, may limit or prohibit your ability to breastfeed. There is no way to know how your breast lift will affect your ability to breastfeed until after the surgery. If breastfeeding is a concern of yours, be sure to inform Dr. Hochstein of that concern during your consultation.
Why do I need to stop smoking before my breast lift?
Nicotine use reduces your blood circulation. Because your tissues are not as oxygenated during your surgery, there is a higher risk of complications like a heart attack or stroke. Smoking also slows and damages the healing of your breast lift incisions. Patients are required to give up nicotine for several weeks before and after their breast lift.
What procedures can be combined with my breast lift?
While a breast lift surgery can be performed alone or with another breast procedure, it can also be combined with body contouring procedures like liposuction or tummy tuck surgery. This combination is known as a Mommy Makeover, and it is common for women looking to restore a physique that is more akin to their pre-baby form.
Will my breast lift results be permanent?
Your breast lift will elevate and improve the appearance of your breasts for many years. Unfortunately, a breast lift will not stop the natural aging process, and additional tissue laxity will likely occur over time. While sagging will recur, your breasts will always look more elevated than if you had not had your breast lift.
How can I extend my results?
Even though additional aging and breast laxity will develop, women can extend the longevity of their breast lift results by maintaining a stable weight, avoiding pregnancies, and wearing a supportive bra.