Sciton's Halo treatment is the world's first hybrid fractional laser system.  Designed to give you beautiful skin with less downtime than any other system, Halo combines two laser wavelengths to get rid of brown spots and other color defects as well as improve fine lines and wrinkles.  Halo is a one of the kind laser device to noticeably reduce enlarged pores. Halo focuses the energy on the deeper layers of the skin leaving the surface of your skin largely intact for a quicker healing time.
The Secret to Staying FOREVER Young!
There will be noticeable improvement in skin tone and the texture after just one treatment! Using appropriate wavelengths and adapters our PA can tailor your treatment to match your skin condition and desired results and can even treat more than one condition in just one appointment.  It is advisable that patients arrive 1 hour before treatment to place a numbing agent onto the areas of treatment. It is recommended for patients to do this procedure in a series/package of 3 on 6 week intervals. The Halo treats conditions such as:
Wrinkles/Fine Lines
Large Pores
Mild Acne Scarring
Hyperpigmentation
Sun Spots
Brown Spots
Hypertrophic Scarring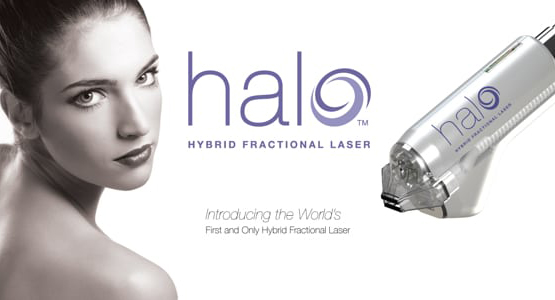 REMOVE AGE SPOTS, FRECKLES, REDNESS & LIGHTEN SCARS!
BBL- BroadBand Light Treatment – Over time most people develop skin conditions associated with aging, an active lifestyle, or simply too much time in the sun.  BBL short for Broad Band light is an innovative gentle approach to the treatment of age spots, freckles, and redness (all natural outcomes most people want to reverse to restore a more youthful appearance).  The BBL is also great for lightening scars too! Depending on your skin condition, typically 2-6 treatments at 3-4 week intervals will deliver the results you would like to achieve.  It is recommended that patients return 2-3 times per year to maintain the results they achieved post-treatment.
---

SKIN REJUVENATION TREATMENT
Sciton Nano Peel Mini Laser Resurfacing – This superficial laser encourages cellular skin rejuvenation and enhances skin texture. 2-3 days of a mild "suburn like" appearance of the skin. This treatment is great for Maintenance in between larger peels or even the Halo Laser.
View Photo Gallery