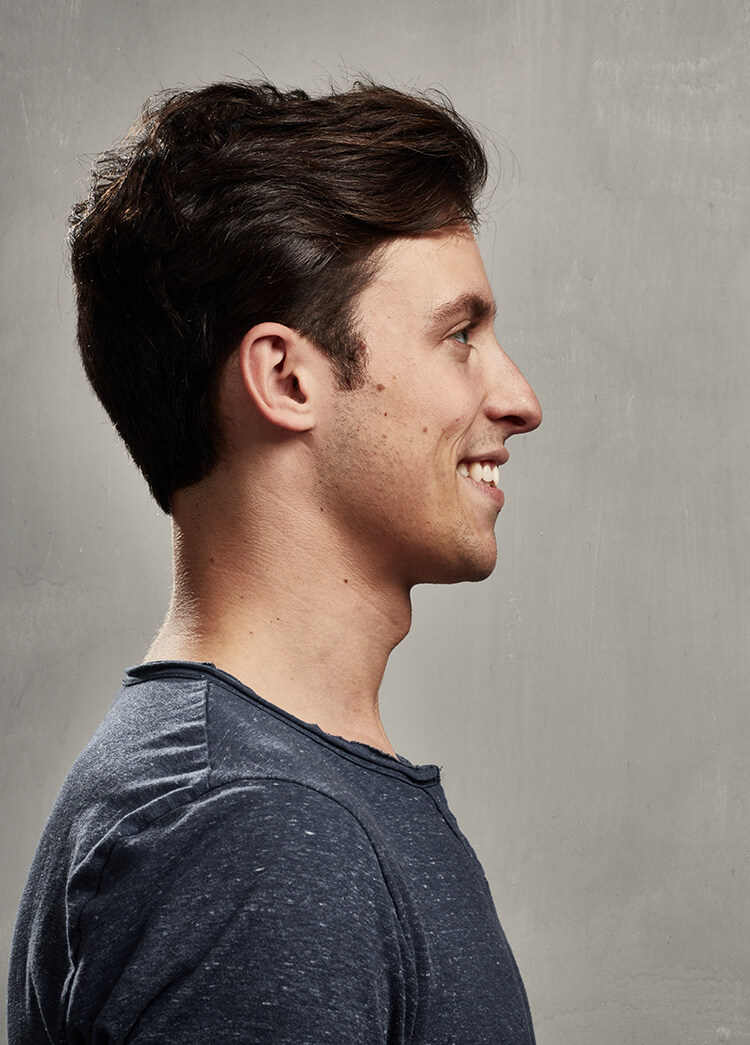 Model
Your

Otoplasty Procedure
Consultation
An otoplasty is performed on an outpatient basis using local anesthesia with sedation or general anesthesia. This procedure can take up to a few hours depending on the level of correction needed. Dr. Hochstein will examine the condition of your ears to determine the best technique that will help you achieve your aesthetic goal.
Technique
During your procedure, an incision is made behind each ear that will hide any visible scarring. Multiple sutures are then placed along the treated area to reshape the cartilage into normal folds. The cartilage is reshaped using techniques of scoring, suturing, limited removal, or a combination of all three.
Closing the Incisions
Once the ears are repositioned and balanced, excess skin is removed, the remaining skin is redraped, and the incisions behind your ears are carefully closed using stitches. A gentle pressure dressing is also placed to prevent excessive fluid accumulation beneath the skin.
---
Dr. Hochstein

is committed to providing his patients with

the safest, most comfortable care possible
Recovery
Your recovery should last no more than two weeks. You will be asked to wear a surgical dressing on your head for at least two days to reduce swelling and protect your new ears. Swelling and bruising will occur but should resolve after a few days. Some of the sutures will dissolve on their own, but any remaining stitches will need to be removed by Dr. Hochstein after seven to 10 days. Once the dressing has been removed, you will be able to wash your ears and gently clean the treated area with warm water. It is important to keep your head elevated and limit excess physical activity during your recovery to prevent any stress on the ears.
Cost
The cost of your ear surgery will vary depending on a number of factors, including surgical fees, anesthesia fees, and techniques used. Dr. Hochstein will provide you with an exact price of your procedure during your scheduled consultation.
Pain
Most patients experience very little pain following their ear surgery. There will be slight discomfort or soreness, mostly when you bump or move your ears, but this should only last between one and two weeks. Dr. Hochstein will prescribe pain medicine to help minimize discomfort.
Scars
Dr. Hochstein places incisions behind the ears or within the ear folds to hide any potential scarring. Any visible scarring that does develop can be hidden under your hair or a hat and will likely fade over time.
Otoplasty Frequently Asked Questions
Am I a candidate for an otoplasty?
Ideal candidates for an otoplasty are typically unhappy with the size or shape of their ears. They may also have experienced damage or injury to the ear that has altered its shape. Patients must be in good health and have realistic expectations.
What will my results be like following my surgery?
You can expect immediate results following your ear surgery. Your final results will become apparent after two weeks and are typically long lasting or permanent unless the ears suffer an injury that could potentially change the shape.
How old does my child need to be to have ear surgery?
Ear surgery can be performed on young children usually starting around the age of 6 when their ears have fully developed.
Are there any risks or side effects involved with an otoplasty?
The risks associated with an otoplasty are few. In rare cases, patients may experience blood clots, infection, asymmetry, or changes in skin sensation.
Dr. Hochstein's Top Surgical Procedures In Miami, Florida