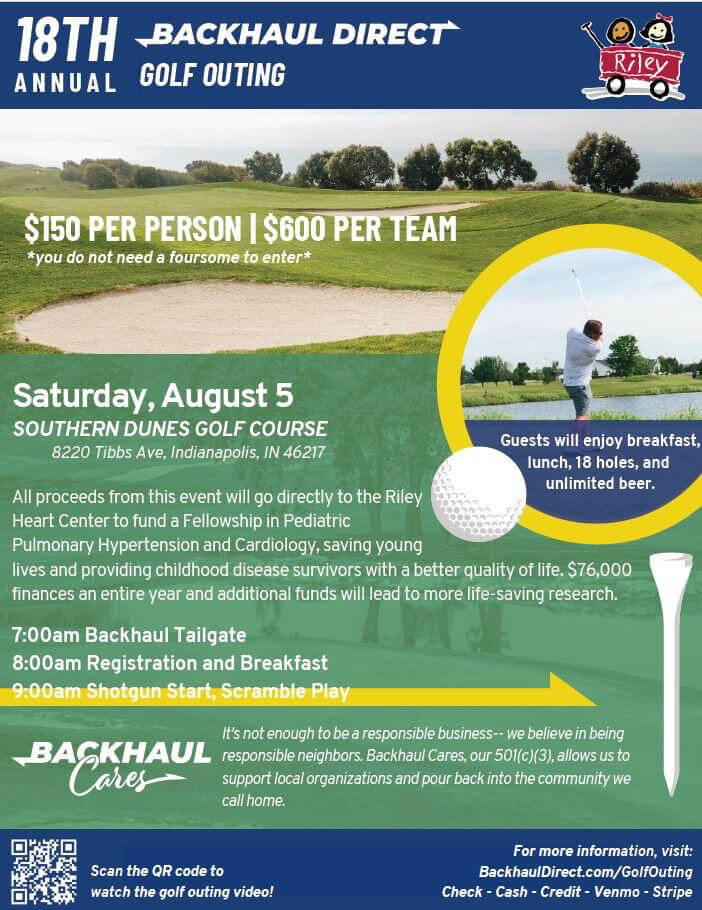 18th Annual Backhaul Direct Golf Outing
All proceeds go directly to the Riley Heart Center to help fund a Pediatric Pulmonary Hypertension and Cardiology fellowship. Their goal is to change as many young lives as possible through the event.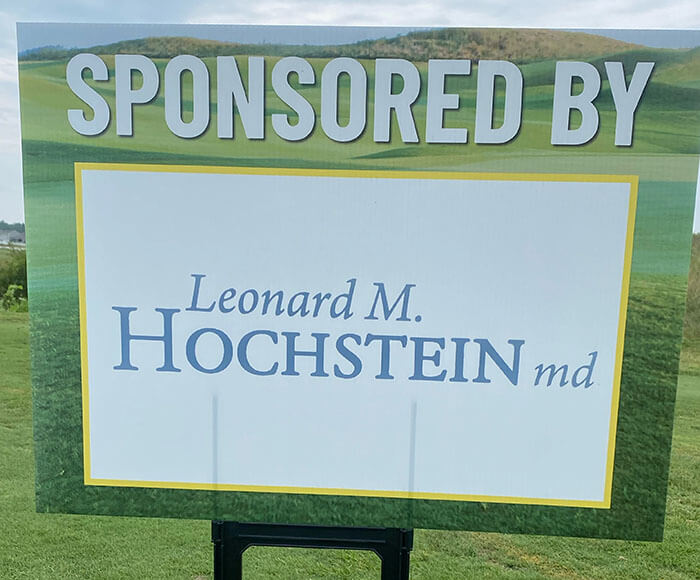 ---
17th annual Backhaul Direct golf outing at Southern Dunes
Dr. Hochstein was proud to participate in and support the 17th annual Backhaul Direct golf outing at Southern Dunes. This yearly tradition, which took place on August 6th, 2022, benefitted the Riley Children's Foundation, one of the top children's hospitals in the country.
---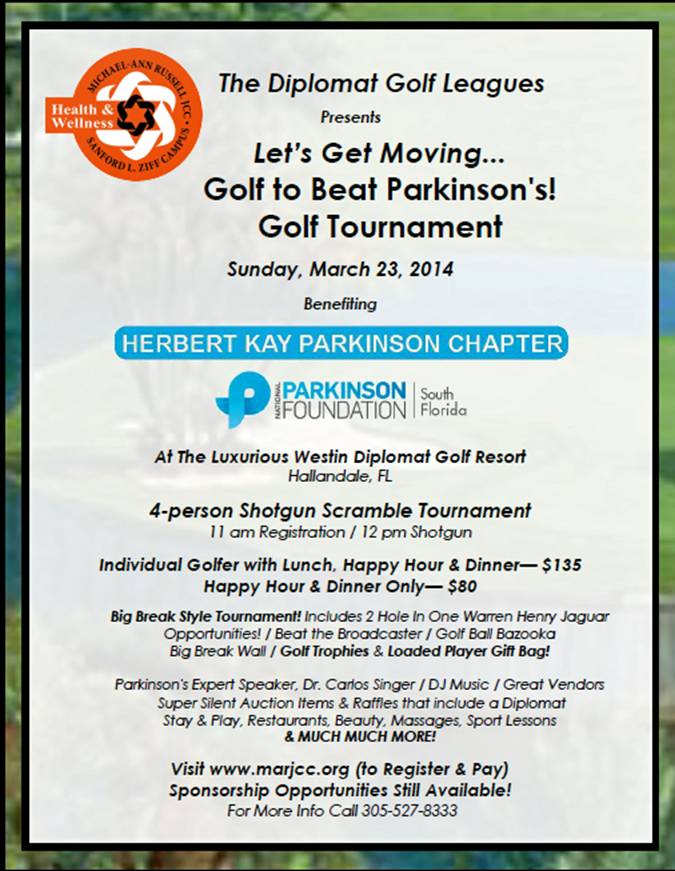 The Parkinson Foundation
For the second year in a row, Dr. Hochstein is proud to be a part of the Parkinson Foundation Golf Tournament.
This year's Charity Golf Tournament is on Sunday, 3/23, at The Gorgeous Diplomat Golf Resort. It will benefit The Herbert Kay Parkinson Chapter in Aventura and The Parkinson's Patient Therapy and Care Programs offered every day (free of charge) at The Michael- Ann Russell Jewish Community Center in North Miami Beach, Fl.
The "Let's Get Moving… Golf To Beat Parkinson's!" Charity Golf Event is only $135. and includes Golf, Lunch, and a fabulous "After Golf Party." This reception will be filled with great food, a special appearance by Dr. Carlos Singer, an expert on Parkinson's Disease, awards, music, silent auctions, vendors, and much, much, more! There is an $80. Happy hour and dinner only(no golf) price as well!
They are looking for Golfers and Sponsors. You can call Lisa Susi at 305-527-8333 for more info, or to Register, Donate, or Sponsor, go online at www.MARJCC.com. Please see the attached flyer above or for more details, download our brochure! It is going to be a terrific day for Great Cause. Please join us and help beat Parkinson's Disease.
---
Anchors Away Foundation
Dr. Hochstein can say he is proud to participate in the charity raffle this month to help raise money for the Anchors Away Foundation, helping intellectually and physically disabled children to enjoy sailing. To make a donation to this foundation please contact Leslie Loewenthal, Project Manager at 305.932.5334
---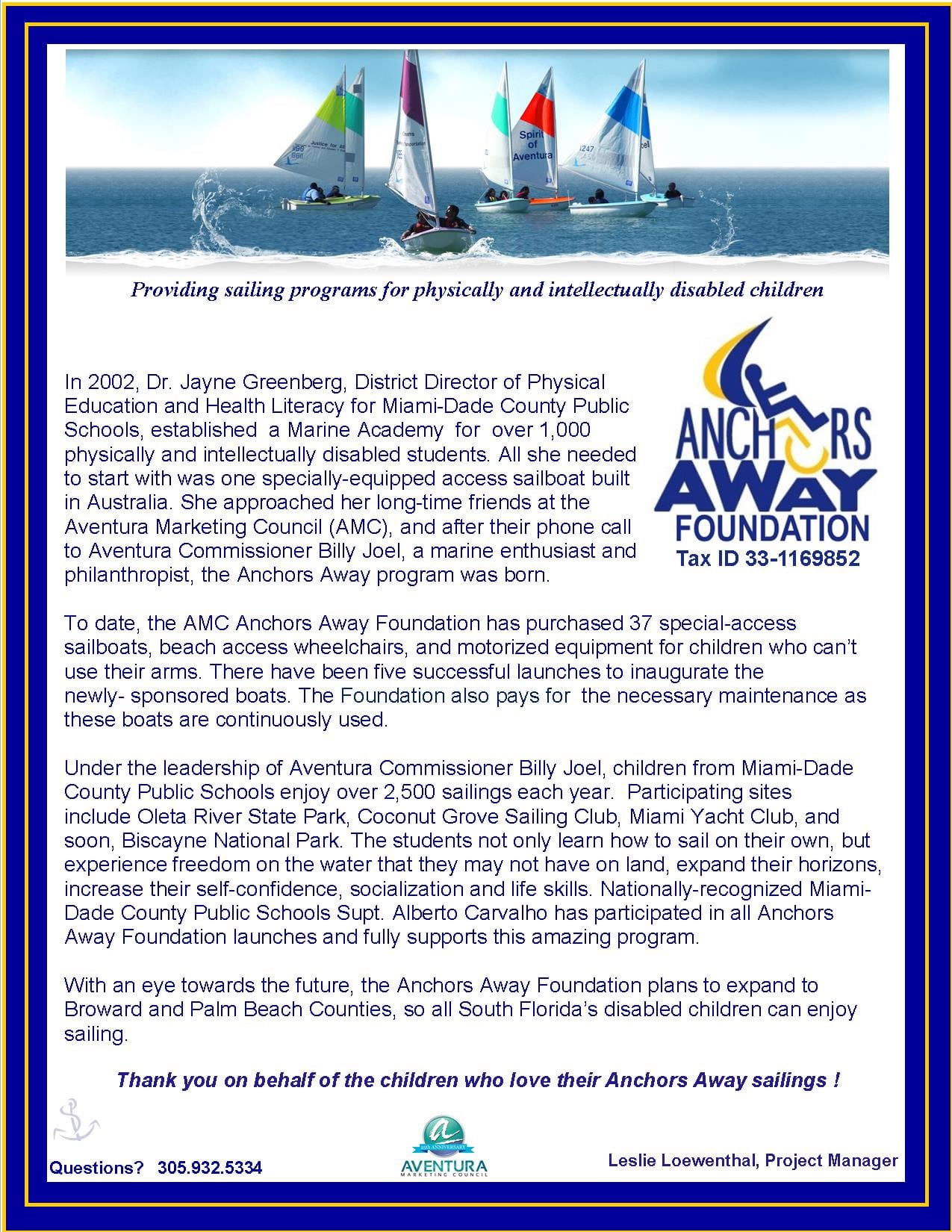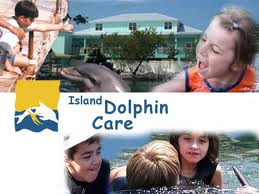 Island Dolphin Care, a 501(c)3 not-for-profit organization is a magical place where dolphin therapy brings children with special needs, children at risk, wounded veterans, and their families joy and the discovery of new abilities. Parents and participants reclaim hope, shed stress and find inspiration through activities centered around dolphin human therapy.
Thank you so much Dr. Hochstein for contributing to the 2013 'I DO CARE' Dinner/Auction for Island Dolphin Care on November16th, 2013 at Jimmy Johnson's Big Chill in Key Largo! If you would like to donate to this event please visit www.islanddolphincare.org or to purchase a ticket to the event contact 305-451-5884.
---
What is TinySuperheroes? Tiny Superheros seeks to empower Extraordinary kids — one cape at a time. We send capes to Extraordinary TinySuperheroes who exemplify strength and determination as they overcome illness or disability. Once these Extraordinary TinySuperheroes are comfortable in their new capes, we join forces with them by sharing their stories, in hopes of giving them a voice, their illness or disability a face, and the world the opportunity to stretch. Dr. Hochstein helps Oliver continue the fight to overcome his illness! SUPER OLIVER CONTINUE THE FIGHT!!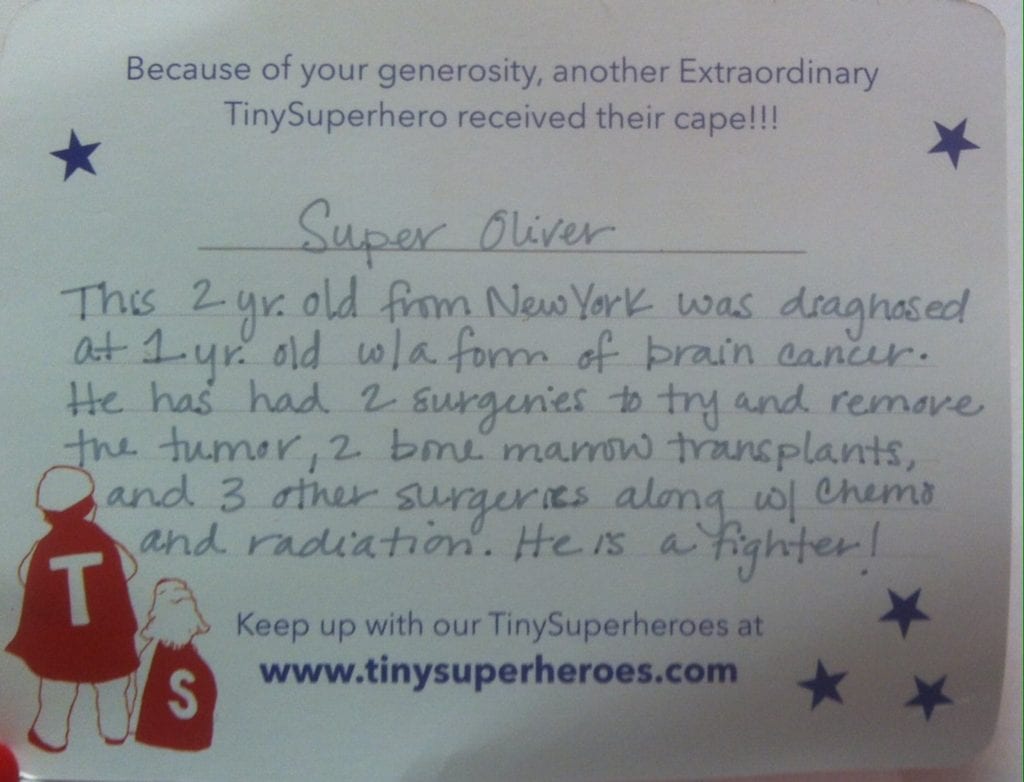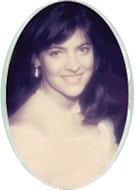 Dr. Hochstein just recently donated 3 FREE AREAS OF BOTOX–A $600 Value to the Golfing for a Breakthrough Event which will be held at the Diplomat Country Club & Spa this Friday Feb.2012.
10th starting at 11:30am. If you haven't signed up yet to help the benefit the Sylvester Comprehensive Cancer Center for Pancreatic Cancer Research in memory of Jacqueline Cohen Barnett, please do so NOW! If you cannot physically make it to the actual event, donations are still being accepted— its not too late!
Jacqueline Cohen Barnett. Please visit their website for more information: http://golfingforabreakthrough.com/
Thank you so much for your support,
Dr. Leonard Hochstein.
---
This year marks the first year Dr. Hochstein's office became a proud sponsor of the Foundation for Women's Cancer. The Foundation for Women's Cancer provides information on the leading types of cancer, including gynecologic cancers, ovarian cancer, endometrial cancer, and cervical cancer. About 22,430 women in the United States will be told they have ovarian each year. Dr. Hochstein and his staff care about all their patients and want to spread awareness of this disease.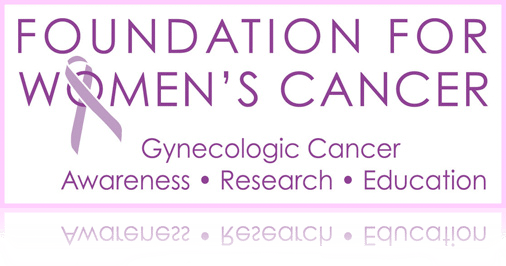 ---

Dr. Hochstein's office recently accepted the challenge to raise funds to support the Miami/Ft. Lauderdale Affiliate of Susan G. Komen for the Cure in its efforts to end breast cancer forever. We will also take part in the Komen Miami/Ft. Lauderdale Race for the Cure as part of this program.

Every year Dr. Hochstein and his wife Lisa have an Annual Halloween Party to raise founds for different charities. This year was for the Humane Society of Dade County where they raised over $30,000 to help animals in need.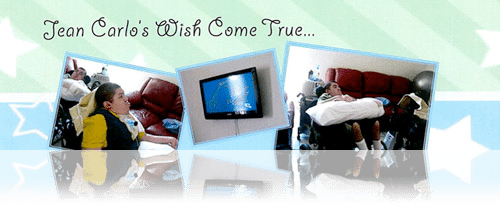 The 2011 Annual Halloween Party at Dr. Hochstein's house raised money for Make a Wish Foundation. This year they were able to raise over $73,000 to sponsor 7 special children below.
Jean Carlo is a caring 14-year-old who suffers from a severe neurological disorder. He was thrilled when he heard the news that his wish to have a bedroom makeover would come true…
---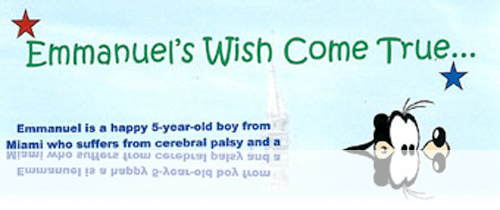 Emmanuel is a happy 5-year-old boy from Miami who sufferes from cerebral palsy and a neurological disorder. His wish trip to Walt Disney World® was better than he ever imagined.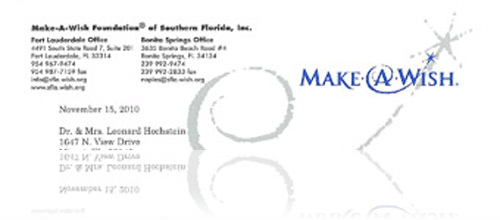 As the contacts for the recent Annual Hochstein Halloween Party, we'd like to thank you. Your thought for the Foundation, hard work and dedication to spreading the word of our mission is greatly appreciated.