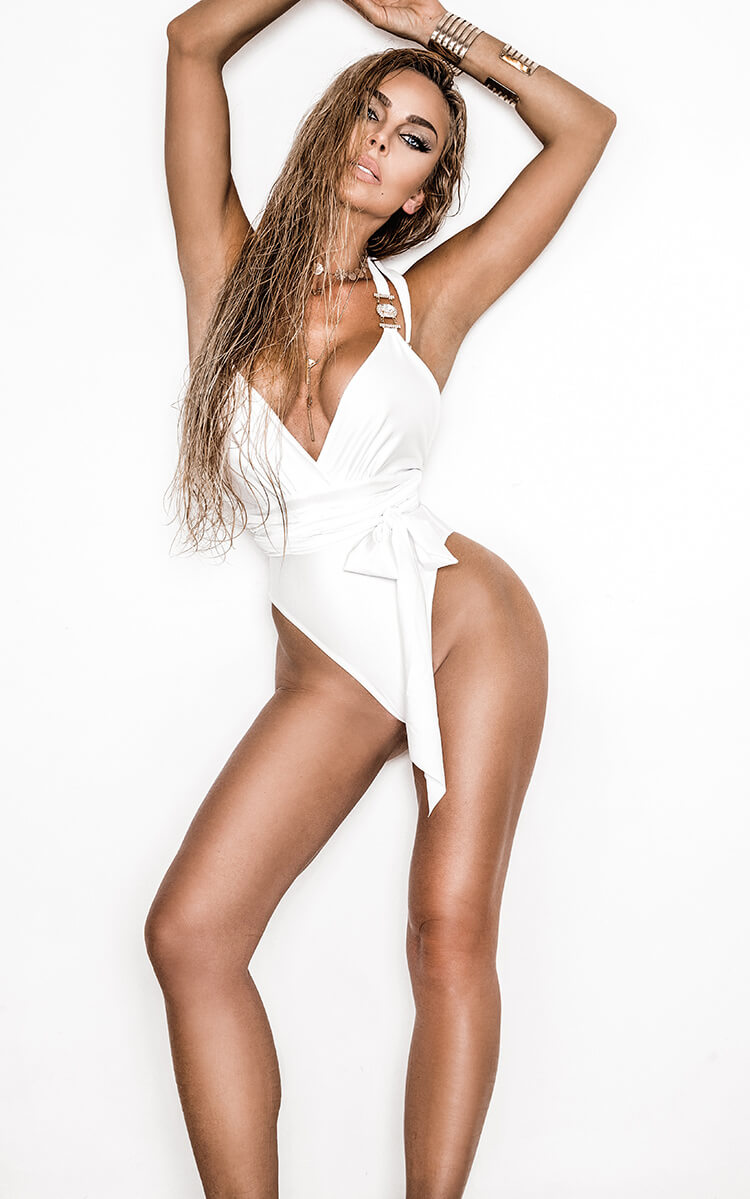 Model
Your

Liposuction Procedure
Areas of Correction
Liposuction can treat many areas where people commonly accumulate fat. Multiple areas can be treated to help you achieve the physique you desire. Liposuction is designed to enhance definition and slim trouble areas. Common areas of correction include:
Liposuction Techniques
Dr. Hochstein offers a wide variety of liposuction techniques to provide each patient with custom results. Among all the techniques available, Dr. Hochstein predominately uses power-assisted tumescent liposuction. This technique is considered the gold standard and uses a tumescent fluid to numb the area and minimize bleeding. The power-assisted nature makes the fat removal process easier and less painful. Other techniques Dr. Hochstein may choose for your liposuction include:
Wet liposuction
Super-wet liposuction
Tumescent liposuction
Ultrasonic-assisted liposuction (UAL)
Power-assisted liposuction (PAL)
Vaser®-assisted liposuction (VAL)
Combination Treatments
Liposuction is one of the most versatile plastic surgery options available. It can be performed as a standalone procedure and will provide the right patient with amazing results. However, it can also be combined with other procedures to further enhance the results and create better definition. Patients that combine liposuction with other body contouring procedures often achieve results that are more satisfying and longer lasting, plus they save time and money. Procedures commonly combined with liposuction include:
Breast Augmentation
Breast Lift
Breast Reduction
Tummy Tuck
---
Dr. Hochstein

is committed to providing his patients with

the safest, most comfortable care possible
Addressing Any Concerns You May Have About

Liposuction
Recovery
You will experience bruising and swelling in your liposuction treatment area. Compression garments are to be worn for at least four weeks following your surgery to help smooth the skin and reduce swelling. Most patients return to work within a week of their procedure and can resume their regular exercise routine after four weeks.
Scars
Dr. Hochstein uses fine, small incisions placed in discreet areas for his liposuction patients. Resulting scarring is minimal, but the extent of scarring depends on your body's natural healing process and other environmental factors. Scarring that does develop is likely to fade over time.
Cost
The cost of your liposuction procedure will vary depending on the extent of correction required to achieve your results. Anesthesia fees, surgical fees, and hospital fees will also affect the cost of your liposuction. After your liposuction consultation, Dr. Hochstein will be able to provide you with a precise cost of your procedure.
Pain
Following liposuction, it is common to experience some discomfort due to swelling. Oral medication can be used to alleviate any associated discomfort. For most patients, their initial discomfort only lasts a few days following their procedure.
Post-surgical Massages
Lymphatic Drainage is a therapeutic procedure designed specifically to relieve pain and reduce inflammation. Any person that submits themselves to a cosmetic surgical procedure will experience great levels of inflammation as a side-effect of the work performed in that area. This type of massage is one that is required after a lipo-sculpture and tummy tucks. The main purpose of these massages is to eliminate liquid that tends to accumulate and harden forming into a fibrosis. Fibrosis is the name given to those little balls and lumps that you feel forming under your skin about one to two weeks after a surgical procedure. These massages also allow for better circulation of the blood, reduce the edema, and help soften the texture of the skin to ensure a better healing process. Lymphatic drainage massages should only be performed by licensed and experienced massage therapists.
Frequently Asked Questions About Liposuction
What type of anesthesia is used during liposuction surgery?
You will receive general anesthesia during your liposuction to ensure your safety and comfort.
Who is a good candidate for liposuction?
Patients considering liposuction should be in good health and have realistic expectations about their procedures. If liposuction is performed as a standalone procedure, patients should have good skin elasticity. Liposuction is not a weight-loss procedure and should only be performed on patients who are close to their ideal weight.
Where will my liposuction be performed?
Dr. Hochstein performs all of his procedures in his ACHA-accredited surgical facility that is fully equipped to provide the utmost safety for patients.
Which liposuction technique is right for me?
The technique for your liposuction will be decided during your consultation with Dr. Hochstein. Anatomy, medical history, and desired results will affect which liposuction technique will be used for your procedure.
How is fat removed during liposuction?
Liposuction uses vacuum suction through a cannula to gently remove fat from areas on the body.
Will I require repeat treatments?
Many patients can achieve their ideal look after their first liposuction procedure. However, small touch-ups may be required after six months to treat additional fat that has settled following your procedure.
How long will my results last?
Liposuction eliminates existing fat, but it cannot prevent new fat from forming. Patients who live a healthy lifestyle maintain the best results. However, if you do gain new fat, it is more likely to be evenly distributed throughout your body.
Dr. Hochstein's Top Surgical Procedures In Miami, Florida