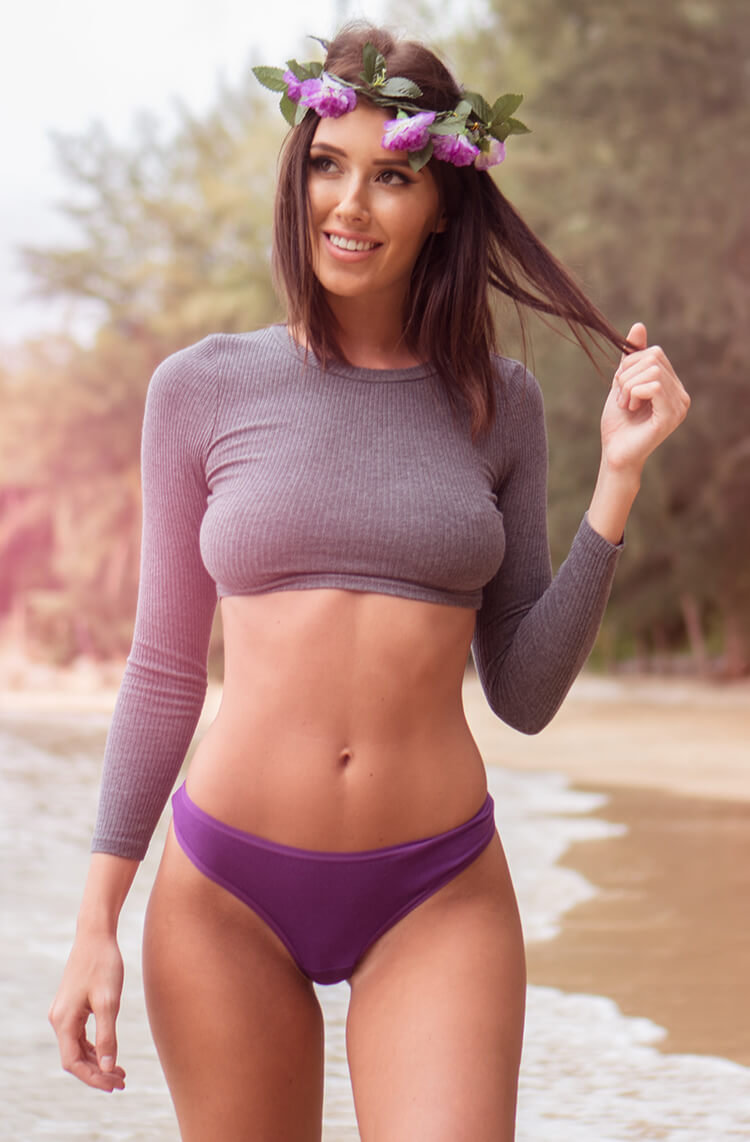 Model
Variety of Treatment Areas
CoolSculpting® offers more treatment areas than ever before to ensure that you receive the body contour you desire. Your CoolSculpting® treatments will target your specific problem areas for a customized procedure.
Abdomen
The abdomen is probably one of the most common problem areas people have when it comes to stubborn fat. A fatty abdomen can cause you lack a lean and defined appearance. With CoolSculpting®, you can finally achieve the abdominal contouring you've always wanted.
Flanks
Unwanted love handles can make your pants a bit more snug than you are comfortable with. Fat accumulation along the flanks can be difficult to treat through diet and exercise. CoolSculpting® along the flanks can prove you with a slimmer waist.
Thighs
If you have excess outer thigh fat or unwanted inner thigh fat that causes chafing, CoolSculpting® can help you. Eliminating fat from the thighs can provide a leaner and more slender leg that looks better in shorts and dresses.
Double Chin
An unsightly double chin is the bane of their body for many people. Even as you lose weight, you may not lose the excess fat from under your chin. CoolSculpting® is able to specifically target below the chin to treat submental fat for a more slender facial appearance.
---
Dr. Hochstein

is committed to providing his patients with

the safest, most comfortable care possible
Recovery
The main benefit of CoolSculpting® is that there is zero recovery period. Patients can immediately resume their regular activities following their CoolSculpting® treatment. Most patients will see visible results within three to four weeks, and fat loss will continue for several more weeks.
Cost
The cost of your CoolSculpting® procedure will vary depending on the size of the treatment area and the number of treatments required to achieve your ideal results. A detailed cost will be provided during your consultation.
Pain
Some patients may feel a mild tingling sensation during treatment. However, on the whole, CoolSculpting® is completely painless.
Scars
Since CoolSculpting® doesn't use any incisions, there are no resulting scars.
CoolSculpting® Frequently Asked Questions
Who is a candidate for CoolSculpting®?
CoolSculpting® is not a weight-loss procedure. Patients should be within 10 to 30 pounds of their ideal weight. Patients should have good skin elasticity to prevent excess tissue development.
How does CoolSculpting® work?
CoolSculpting® uses concentrated cold to freeze fat cells. Over time, frozen fat cells die off and are absorbed by your body. Over a period of weeks, you will notice a reduction in the amount of fat in your treatment area.
Are the results of CoolSculpting® permanent?
While CoolSculpting® permanently destroys fat cells, it doesn't prevent new ones from forming. It is important to live a healthy lifestyle with diet and exercise to maintain the quality of your results.
How long does it take to achieve full results?
You will begin to notice results within several weeks of your treatment. Most patients will require multiple treatments to achieve their ideal results.