3 Minute Read:
With so many injectable fillers available, it can be confusing to know which product (or combination of products) is best for your facial concerns.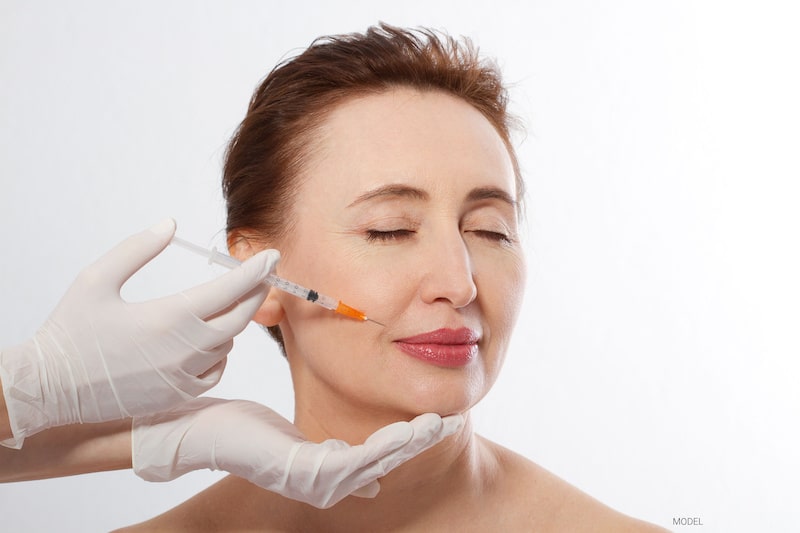 To help you navigate all the available facial fillers, Dr. Hochstein and his team at the Hochstein Medspa have compiled a guide that lists several injectables and their top benefits.
Restylane®
Restylane® is a hyaluronic acid facial filler that lasts between six and 18 months, depending on where it's used and can treat:
Under eye bags and wrinkles
Marionette lines
Nasolabial folds
Vertical lip lines
Chin wrinkles
Hyaluronic acid (HA) is a naturally occurring protein found in our tissues that attracts and maintains moisture. It is this moisture that is responsible for the suppleness of the skin. This ingredient is found in many popular dermal fillers because it can make up for lost HA.
JUVÉDERM®
JUVÉDERM® is a highly versatile hyaluronic acid filler that lasts up to 12 months when used for:
Smoothing under eye bags and wrinkles
Smoothing chin wrinkles
Smoothing marionette lines
Smoothing nasolabial folds
Plumping lips
Reducing the appearance of acne scars
JUVÉDERM® VOLLURE® XC
JUVÉDERM® VOLLURE® XC lasts up to 18 months and is a great option to treat:
JUVÉDERM® VOLBELLA® XC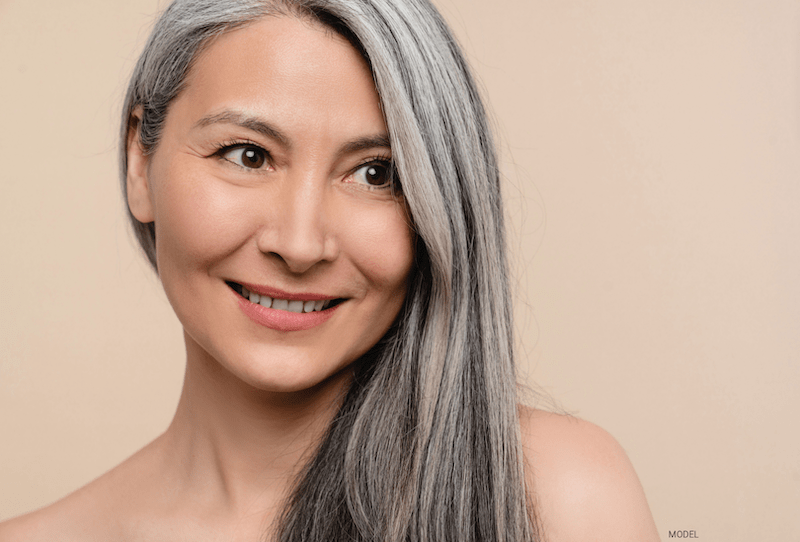 JUVÉDERM® VOLBELLA® XC lasts about one year and can:
Plump lips
Smooth vertical lip lines
JUVÉDERM VOLUMA® XC
JUVÉDERM VOLUMA® XC can last up to two years when used to:
Lift and add volume to cheeks
JUVÉDERM® Ultra
JUVÉDERM® Ultra lasts between six and 12 months and is best to temporarily:
Sculptra® Aesthetic
Sculptra® Aesthetic is a poly-L-lactic acid filler that lasts up to two years, offering lasting benefits when treating:
This injectable works differently from the HA fillers above. Instead of attracting moisture for fullness, this treatment stimulates collagen production, allowing for healthier, smoother, and more youthful facial contours.
Cosmetic Facial Concerns and the Best Injectable Facial Fillers to Treat Them – Further Info & Reverse Guide
Injectable fillers come in different gel formulas and thicknesses to address various cosmetic issues on the face.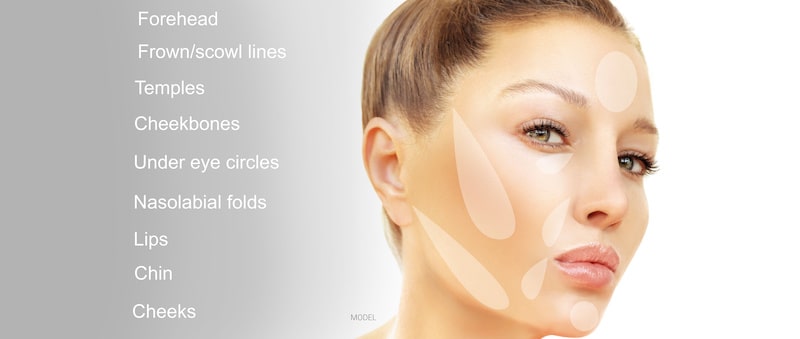 Thinner, more flexible fillers are required to successfully treat smaller lines and wrinkles, such as those that appear around the mouth and eyes. The thinner consistency allows for more movement; however, they often don't last as long as thicker gels.
Denser formulas typically last longer and are used to add volume or treat deeper creases and wrinkles.
Wrinkles Around the Eyes, Lip Lines, and Short-Term Lip Enhancement
Marionette Lines and Nasolabial Folds
Facial/Cheek Volume Loss
Acne Scars and Chin Wrinkles
Understanding the Other Injectables: KYBELLA®, BOTOX® Cosmetic, and Jeuveau™
KYBELLA®, BOTOX® Cosmetic, and Jeuveau™ are not dermal fillers, but Dr. Hochstein also wanted to include these injectable treatments because they offer excellent benefits.
KYBELLA® is a deoxycholic acid injectable that provides a permanent solution for adults who want to:
Reduce fat to recontour the chin and jawline
Eliminate the dreaded "double chin"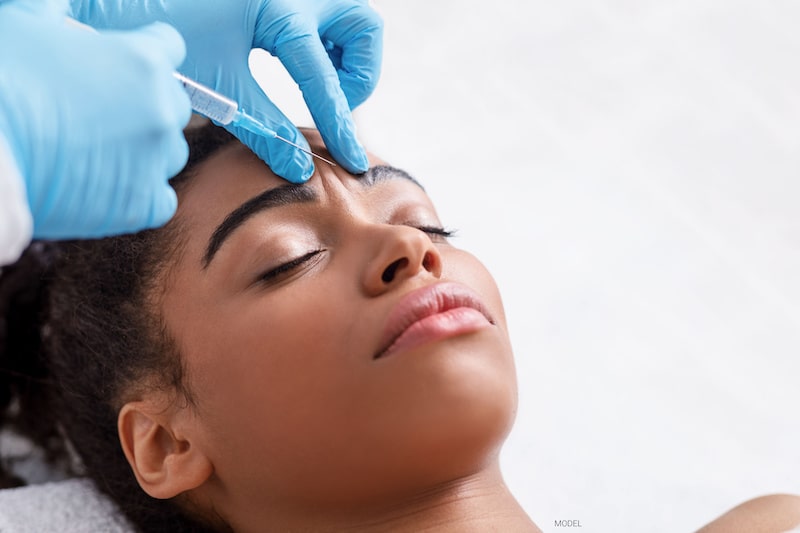 Dynamic lines and wrinkles on the forehead, between the eyebrows, and at the corners of the eyes (crow's feet)
Studies have shown that these neuromodulators can also delay the appearance of dynamic lines and wrinkles, making them a great option for patients considering prejuvenation treatments.
Getting the Best Results From Your Miami Facial Filler Treatment
Dr. Leonard Hochstein's MedSpa offers KYBELLA®, BOTOX® Cosmetic, Jeuveau™, and the above fillers in Miami, Florida, for women and men who desire a more youthful facial appearance.
Dr. Hochstein is a well-known, top Miami, Florida, plastic surgeon offering surgical and non-surgical cosmetic treatments with excellent results to improve his patients' appearance and confidence.
Call Dr. Hochstein's MedSpa today at (786) 802-6699 to learn more about your best Miami cosmetic injectable options!