3 Minute Read:
Women choose to have a breast augmentation for many different reasons. As cosmetic specialists, we've noticed some similarities in why many women opt to go under the knife.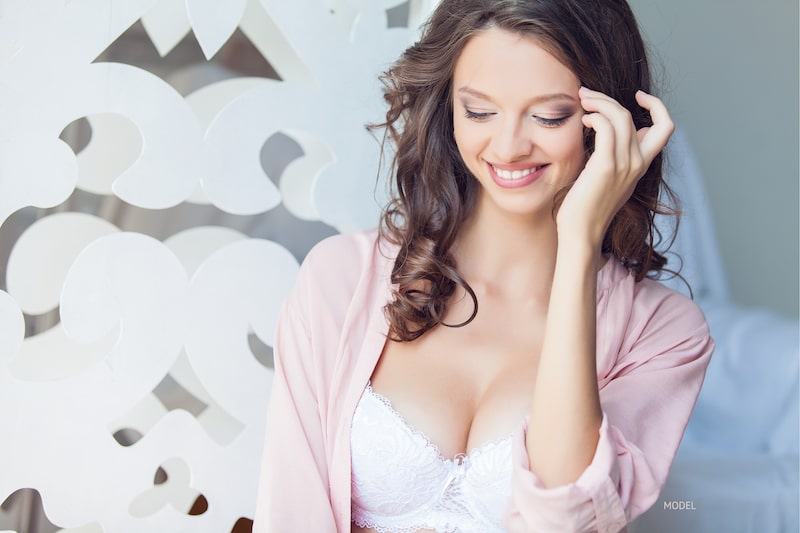 If you are thinking of getting a breast augmentation for cosmetic reasons, you may be interested in finding out why other women decided to get breast implants.
1. A Breast Augmentation Can Help Clothes Fit Better
Many women understand the disappointment of not filling out the bust of that perfect dress. Having disproportionate contours can be a physical and emotional frustration. Instead of having to pad your bras or tailor your clothes, a breast augmentation can permanently give you the volume you desire.
One of the main benefits of having a breast augmentation is that you will have a nice cleavage and will be able to wear tops designed for larger breasts.
You will also be able to experiment with a wider variety of clothing styles.
2. Breast Implants Can Help Improve Body and Breast Symmetry
Breast augmentation can improve your body confidence as it allows you to achieve your ideal figure. If you are looking for an hourglass figure, breast implants can help balance your hips and breasts.
A breast augmentation can also be performed to correct asymmetry for women with noticeably different-sized breasts. An implant can be placed into the smaller breast to allow it to better match the other.
Women may also choose to combine their breast augmentation with a breast lift or a breast reduction to better achieve symmetry.
3. Allows Women to Restore Their Breasts After Pregnancy
Another common reason that women get breast augmentation is to restore the appearance of their breasts after pregnancy. The significant size fluctuations of the breasts associated with pregnancy and breastfeeding can affect the appearance of your breasts.
Breast implants can be used to help reverse the damage and improve breast shape.
4. Breast Implants Can Make You Look and Feel Younger
Full, perky breasts are commonly associated with youth and vitality. Unfortunately, aging, weight changes, and pregnancy all take their toll and impact the breast's volume and firmness.
As we age, our breasts become less firm, and you may find you have sagging breasts. Having a breast augmentation will allow you to look and feel younger. A breast augmentation is commonly combined with a breast lift to address both volume and sagging.
Afterward, many women find that they feel more vital as their self-esteem and confidence improves.
5. A Breast Augmentation Can Improve Your Sex Life
We have left the best till last! Numerous studies and surveys have linked a breast augmentation to an improved sex life. Thousands of women who have had breast implants fitted over the past decades have reported that their sex lives have improved. 
While the reasoning behind this is as varied as the reasons to choose a breast surgery, it certainly doesn't hurt that breast augmentation usually increases self-confidence. That newly found confidence can go a long way in feeling sexier.
Ready for Breast Augmentation?
If you have been considering breast augmentation and would like more information about breast augmentation, don't hesitate to contact Dr. Leonard Hochstein by calling or filling out our online contact form.