3 Minute Read:
Are you looking for a skin rejuvenation treatment for dull skin, dark spots, fine lines, and other skin irregularities?
With so many professional treatment options available, you might find it confusing when it comes to choosing the best aesthetic option for your skin concerns.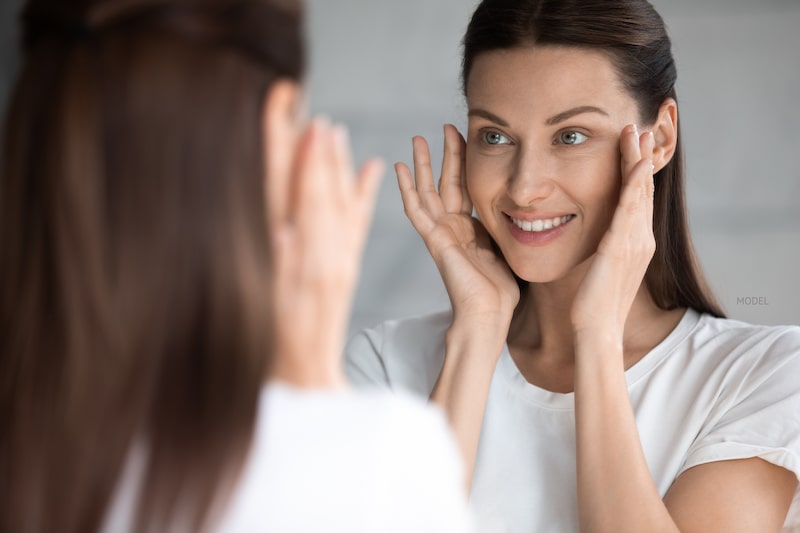 We offer customizable options for the HydraFacial® MD and laser skin resurfacing that target your specific needs. These skin treatments work for all individuals regardless of age or skin type.
What Does HydraFacial® MD Entail?
The HydraFacial® MD is a specialized technology that uses hydra-dermabrasion to cleanse, exfoliate, and moisturize the skin. The multi-step process uses a combination of serums, suction, and specialized boosters to meet your individual skin care needs.
First, the skin is cleansed of dead skin cells and impurities and then infused with hydrating and nourishing serums for healthy, radiant skin. The procedure offers immediate results with no downtime or irritation.
The treatment can minimize common skin concerns, such as dry or dull skin, wrinkles, and irregular skin tone.
It also calms acne-prone skin and addresses various skin aging concerns, making it a versatile option.
After the procedure, your skin will be fresh and rejuvenated. Further, your skin care products will penetrate faster in your skin, giving you amazing results.
What About Laser Skin Resurfacing?
Laser skin resurfacing helps reduce skin imperfections, wrinkles, fine lines, or rough texture using a slightly different approach. The treatment uses specialized light beams that penetrate the upper layers of the skin and stimulate the tissues to create new skin cells for better-looking skin.
Patients can choose broadband light (BBL™) treatments or Halo™ laser treatments depending on their needs and aesthetic goals.
The Halo™ laser treatment provides a higher level of rejuvenation by dramatically improving your skin texture, tone, and skin quality with minimal downtime and discomfort compared to other, more ablative laser treatments.
Which of the Two Treatment Options Should I Consider?
Still debating between a HydraFacial® MD and laser resurfacing?
The best way to determine which treatment plan will work for you in the best way possible is to schedule a consultation with a qualified aesthetician. During your consultation, your medical aesthetician will assess your skin condition, discuss your goals, and tailor the procedure to meet your personal needs.
Both treatments complement each other beautifully, so you may want to consider combining treatments. Laser resurfacing treatment perfects your skin from the inside out while a HydraFacial® MD clears the outer layers of skin.
Ultimately, both procedures help you perfect your skin by eliminating dead skin cells to expose healthy skin.
Interested in Learning More About Your Medspa Options?
Choosing the right aesthetic professional and treatment type is critical. Therefore, we invite you to contact us at (786) 802-6699 or fill our online contact form to schedule a consultation with our knowledgeable Medspa staff, and we will develop a custom treatment plan that will work for you.