3 Min Read
At its core, a makeover is about change, transformation, and getting a fresh new start.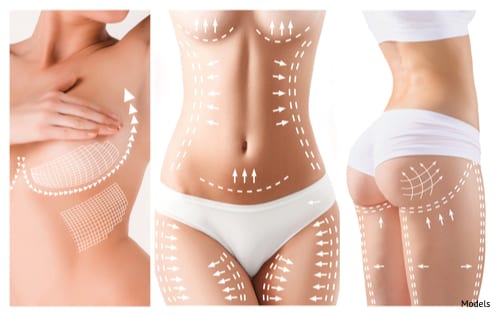 This is a popular concept in the beauty world, used by everyone from fashion designers to Hollywood stars eager for something new.

A Mommy Makeover epitomizes this concept in an entirely different way.

Already transformed during pregnancy and childbirth, a woman's body is molded yet again during this combination of surgical procedures that improve, tighten, and enhance.

For women unhappy with the changes to their bodies after childbirth, a Mommy Makeover in Miami offers them a chance to transform and define their bodies in ways they never could before.

Transformation can be difficult, but as any mother knows, it is worth the end results.
What is a Mommy Makeover?
The Mommy Makeover is a combination of breast and body contouring procedures.

While these procedures can be performed on their own, a Mommy Makeover typically combines them to achieve optimal results.

A Mommy Makeover can include some or all of the following procedures:

Every Mommy Makeover is unique and customized to fit the needs of the patient. As such, not all of these procedures may be necessary.
Why Do I Need a Mommy Makeover?
The name makes it pretty obvious—a Mommy Makeover is meant to help any woman looking to restore their body after pregnancy and childbirth.

Weight gain during pregnancy often stretches tissues to their limit, which results in sagging or drooping of the breasts, belly, and buttocks. Some women also struggle with weakened or separated abdominal muscles.

A Mommy Makeover can help improve muscle tone better than simple exercise can since it removes excess fat and tightens loose skin to lift sagging areas.

A Mommy Makeover in Miami can also include vaginal rejuvenation, such as vaginoplasty or labiaplasty.

Women who are close to their ideal weight are great candidates for a Mommy Makeover. Since so many body areas are targeted—and the longevity of your results rely on maintaining a stable weight—it is best to wait until you are done having children to get the procedure.
What Can I Expect During Recovery?
Dr. Hochstein will evaluate your tissue laxity during your consultation at his Miami office to see which procedures you will need for your Mommy Makeover to be a success.

Typically, recovery from a Mommy Makeover takes several weeks. Here is a simple timeline for what patients can expect:
Weeks 1-2:
There will be swelling, discomfort, and some pain, especially in the first few days. Patients may need to change surgical dressings, and drains may be placed in certain sites to keep fluids away.
Weeks 2-4:
Patients can go back to work after two weeks if their job is not too physically strenuous. Still, any extensive physical activity will need to be avoided for several weeks as surgical sites continue to heal.
Weeks 6-8:
By now, most of the swelling has dissipated, and incisions have closed. Patients can start to resume exercise and most other physical activities. Your results will start to be visible by this time, but final results may take a little longer to develop.

Having a baby is a life-changing experience, but the changes it causes to your body do not have to last a lifetime.

With a Mommy Makeover, mothers get the physical changes they truly want, allowing them to restore their confidence in their bodies.
Interested in a Mommy Makeover in Miami?
Schedule a consultation with Dr. Hochstein at our Miami office by calling us at 305-931-3338 or by filling out our contact form.