What Foods Should I Avoid Before My Plastic Surgery?
Posted January 18, 2021 in Preparing for Plastic Surgery
3 Minute Read: 
Many surgeons will advise you to avoid consuming certain things when preparing for a plastic surgery procedure—usually starting six weeks before your operation. Most doctors will cover the basics: consume no alcohol or nicotine, check your existing medications—especially blood thinners—to ensure they will not create additional complications, and take similar precautions. These precautions are essential to ensure that surgical procedures are performed safely with a reduced risk of complications.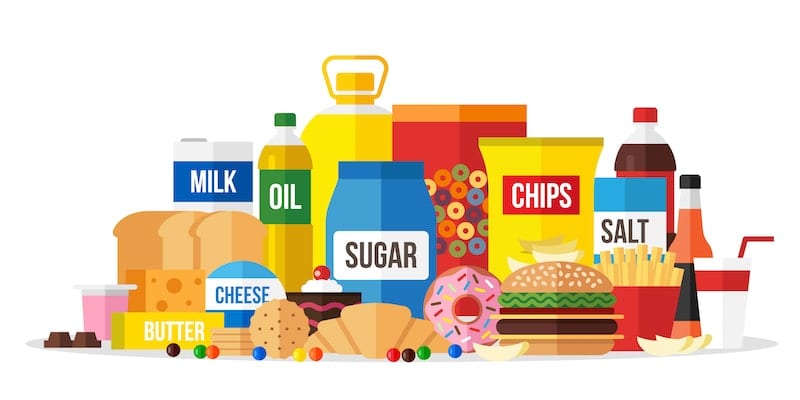 There is another aspect of surgery preparation that is not always mentioned by surgeons, and that's diet. A patient's diet in the six weeks leading up to a surgical operation can impact the safety and results of a surgical procedure. For this reason, Dr. Hochstein has a few guidelines for his patients.
What Are the Specific Things to Avoid?
The following should be reduced or eliminated from your diet for six weeks before your surgery.
1. Highly Processed Carbohydrates
While not a serious danger, having too many processed carbohydrates in your system during surgery can affect inflammation and anesthesia. For this reason, you should reduce things like white bread, pasta, white rice, highly processed snack foods, chips, etc. 
2. Fatty Meat
Lean meat like chicken is good for you while preparing for surgery, but fatty meats—like pork and steak—and omega-3 heavy meat—like fish—can have adverse effects on your body, increasing the risk of complications during surgery. 
High-fat meats raise your blood pressure, while omega-3 heavy meats can thin your blood. Both effects are dangerous during an operation; therefore, these foods should be avoided while preparing for surgery.
3. Salty Foods
Sodium raises blood pressure when consumed, and so patients should reduce their consumption of salty foods in the weeks leading up to surgery. Things like pre-packaged soups, frozen pizzas, processed meat, highly processed bread, and more can contain high sodium levels. To avoid high sodium levels, veer towards fresh produce that you can cook yourself. 
4. Caffeine and Alcohol
Both caffeine and alcohol can raise blood pressure and create other medical conditions that can cause complications during surgery. Worse, both substances are addictive, so it can take time to wean yourself off of them. 
Patients should wean themselves off alcohol at least two weeks before surgery and consume no alcohol or caffeine within a week of any operation to ensure no withdrawal symptoms occur during recovery. 
Procedure Specific Guidelines
The guidelines above are generalized to apply to the vast majority of surgical procedures. Depending on the operation you are undergoing, these guidelines may change. Be sure to talk to your doctor about specific dietary guidelines, both pre- and post-operative, to ensure optimal results. Some of the following procedures may have slightly different dietary guidelines.
Interested in Learning More?
If you are looking for further guidance on preparing for your plastic surgery, such as a breast augmentation, a tummy, tuck, a facelift, or a liposuction, contact Dr. Leonard Hochstein to set up a consultation by calling (305) 931-3338 or filling out our online contact form. Dr. Hochstein also offers virtual consultations for those outside of the Miami area or cannot get to the office for an in-person consultation.