3 Minute Read:
Do your buttocks feel flat or lack fullness? Perhaps you have tried countless squats, lunges, and glute bridges with no satisfactory results. If so, a Brazilian Butt Lift could be the answer.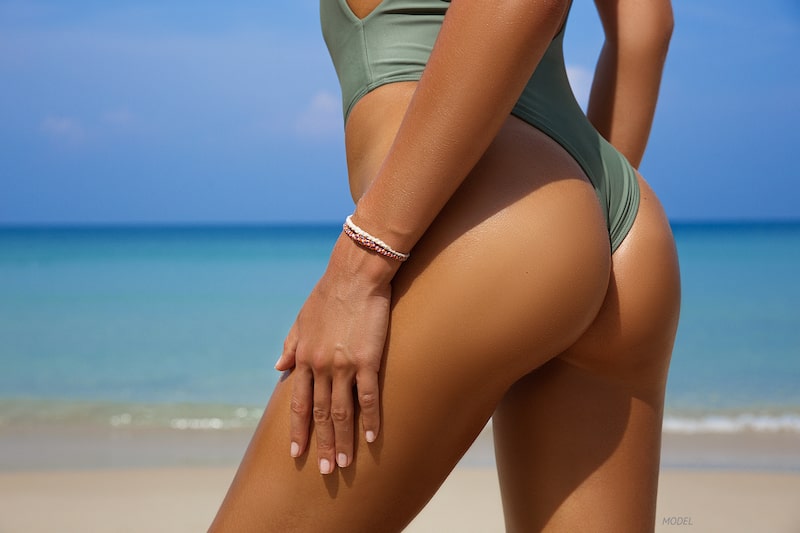 The Brazilian Butt Lift is increasingly becoming one of the most popular and in-demand procedures for anyone seeking to accentuate their butt and have it become curvier, rounder and appealing. The procedure involves harvesting fat from another body area like the waist or thighs and injecting the fat into your backside to create the desired amount of fullness.
Why Should I Consider a Brazilian Butt Lift?
There are seemingly countless reasons for choosing a Brazilian Butt Lift.
To Enhance the Size and Shape of Your Butt
Most women choose to have a Brazilian Butt Lift to create a bigger, rounder, and more voluptuous butt appearance. It also helps to lift the butts for a shapelier, sexier backside.
Effective Way to Achieve a Balanced Body Contour
Another major draw to a Brazilian Butt Lift is that it enhances your backside while reducing fat in other parts of your body. For women who struggle with unwanted fat deposits in the hips, back, and waist, this is a great way to improve the overall body contour.
Patients report experiencing a noticeable difference at the liposuction site, allowing them to enjoy a slimmer and smoother silhouette.
It is a More Natural Approach
This procedure is ideal for patients who seek a rounder, curvier backside but prefer a natural alternative to gluteal implants. Since the procedure makes use of your own fat deposits, your butt looks and feels completely natural. There is nothing as natural-looking and natural-feeling as your tissue.
Further, you do not have to worry about introducing a foreign object, which reduces complications like rejections and infections.
It Produces Quick and Long-lasting Results
The Brazilian Butt Lift creates instant results. Better yet, most patients only have to do it once to get their desired level of fullness. When performed by a skilled and experienced surgeon, the results are long lasting.
While some of the transferred fat cells will be reabsorbed by the body, the remaining portion is permanent and natural-looking.
Is a Brazilian Butt Lift Right For Me?
An ideal candidate for the procedure needs to have enough fat to harvest for a significant volume increase to the butt. Patients should also be in good health and have realistic expectations of the outcome of the procedure.
The best way to determine if a BBL is right for you is to schedule a consultation with Dr. Hochstein.
For patients with inadequate body fat to harvest for the procedure, we can recommend a number of alternatives that may be more suitable, including the Sculptra Butt Lift.
Interested in Learning More About a Brazilian Butt Lift?
Are you considering getting a Brazilian Butt Lift? Contact us today at 305-931-3338 or fill our online form to schedule a consultation with Dr. Hochstein and learn more.
You can also visit our Brazilian Butt Lift before and after photo gallery to see how this surgery has helped our previous patients.