2 Minute Read:
Thanks to advances in video conferencing solutions, virtual consultations have become more popular with doctors and plastic surgeons in recent years. If you are considering a virtual consultation, keep reading for a complete list of all the advantages.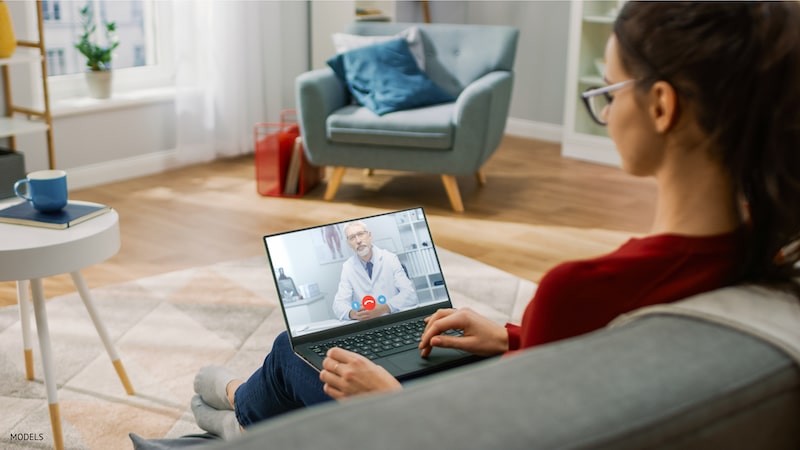 What Is a Virtual Consultation?
First, we should define what a virtual consultation is. This is a surgical consultation with a doctor performed over the telephone or by video chat usually with apps such as Zoom, Microsoft Teams, Skype, etc.
Like a regular consultation, the virtual consultation is an opportunity to review your medical history and current health and have your surgeon answer any questions and concerns you might have about the procedure, such as a breast augmentation, a tummy tuck, or a 360 liposuction.
What Are the Advantages of a Virtual Consultation?
1. Convenience
A virtual consultation can be done anywhere that is convenient for you, including your home. This means you don't have to waste time or money driving, paying for parking, booking a plane ticket, or renting a car.
Being in your home will make you feel more comfortable asking important questions and sharing your goals.
2. More Options
Virtual consultations mean you are not limited to the surgeons that are nearby. This is particularly important because when you are booking a plastic surgery appointment, you don't ever want to settle for a mediocre doctor.
The better the doctor, the better your results. And virtual consultations mean you can choose from the very best.
3. Scheduling Is Easy
Booking a virtual consultation is a lot easier since you don't have to consider transportation time. You can take the video call from virtually anywhere. If you are meeting with a very busy doctor, it's more likely that you'll be able to accommodate their schedule and get a quick opening.
4. Getting a Second Opinion
If you want to get a second opinion before you undergo surgery, a virtual consultation makes it incredibly easy to get one. The second opinion can help ease your mind if both doctors agree on the same course of action.
5. Planning the Surgical Appointment Is Easy
Your virtual consultation can make planning a surgical appointment more straightforward. You have easy access to your schedule while you are at home, so you can immediately check which dates work for you.
6. Safety
As the world still deals with the pandemic, it is essential to interact with as few people as possible. A virtual consultation reduces your risk of COVID-19 because you don't have to leave your home and visit a public office.
Interested in Learning More?
Dr. Hochstein gets out-of-town patients often. Many people come from all over to book with the experienced Dr. Hochstein. In fact, we have created a concierge page that details all the information you'll need for a smooth out-of-town experience.
You can schedule a virtual consultation by calling 305-931-3338 or filling out this form.