2 Minute Read:
As you prepare for warmer weather, you may want to consider getting a pre-summer 'glow-up' to revive your skin's natural health and beauty.
The cold temperatures of winter can be harsh on your skin, causing skin dryness and dullness. During winter, there is less moisture in the air, and this saps the natural moisture out of your skin, making it more prone to drying. This can also promote the flare-up of many skin conditions, including eczema and rosacea.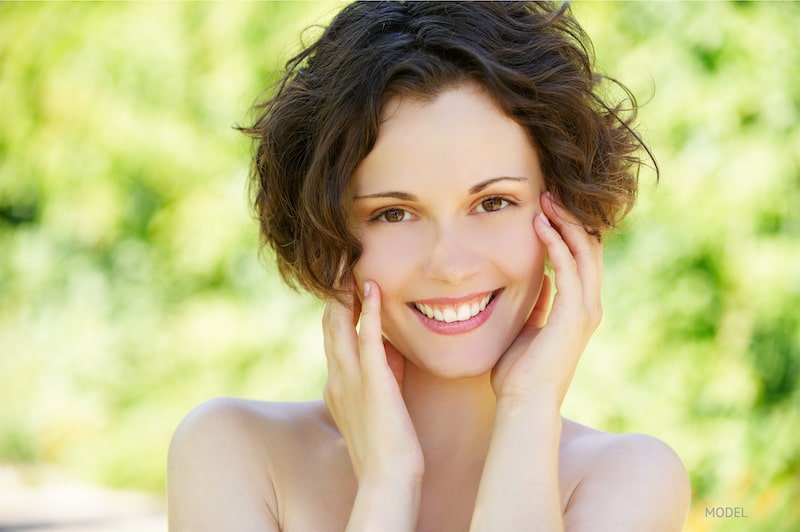 Now is the time to give your skin some attention and let it glow all through spring, summer, and the rest of the year. Chemical peels are a great way to rid your skin of its winter gloom and start fresh!
The Hochstein Medspa is currently offering Derma Peels for women and men looking to refresh their complexion.
Reviving Your Skin With a Derma Peel
A chemical peel can help you reveal what's underneath your dry skin by restoring your natural glow. The Derma Peel treatment involves using a special exfoliating agent to remove the dead upper layers of the skin, resulting in healthier skin and a more uniform complexion.
Chemical peels, including the Derma Peel, stimulate skin cell growth and provide the top layer with a beautiful, healthy glow.
This treatment addresses a range of skin concerns, including hyperpigmentation, surface wrinkles, fine lines, small scars, enlarged pores, freckles, uneven skin tone, and skin imperfections caused by aging, hormones, or environmental conditions.
What Are the Benefits of a Derma Peel in the Winter Months?
During the winter months, some UV levels—such as UVB rays—are lower, so the risk of damaging sun exposure is limited. Plus, the colder weather usually tends to keep us indoors more. Most people find it easy to take time to recuperate indoors without the extra pressure of missing out on fun activities like vacations, beach trips, and other outdoor activities, which often happen during the warmer months.
Winter is a great time for recovery, especially for patients who receive a series of chemical peels. You can comfortably complete your sessions without having to cope with high sun exposure (from repeated Miami beach trips) that can potentially cause inflammation and affect your results.
More importantly, you want your skin to be prepped and glowed up in time for summer fun. Having your peel treatment in winter will ensure your skin looks healthier than ever.
Interested in Learning More About Chemical Peels in Miami?
Get a head start on spring by booking a chemical peel appointment today. We will help you determine what would work best for your skin type and goals.
Contact the Hochstein Medspa today at 786-802-6699 or fill our online form to learn more about the benefits of getting a winter chemical peel.