2 Minute Read:
As winter fades and spring comes around, many people start doing spring cleaning. It's nice to restore your home as you look forward to the seasonal change, but there is no reason to limit it to just your house.
Your skin also needs some pampering after the gloomy, cold winter weather, and the Hochstein Medspa offers a series of treatments to help with that.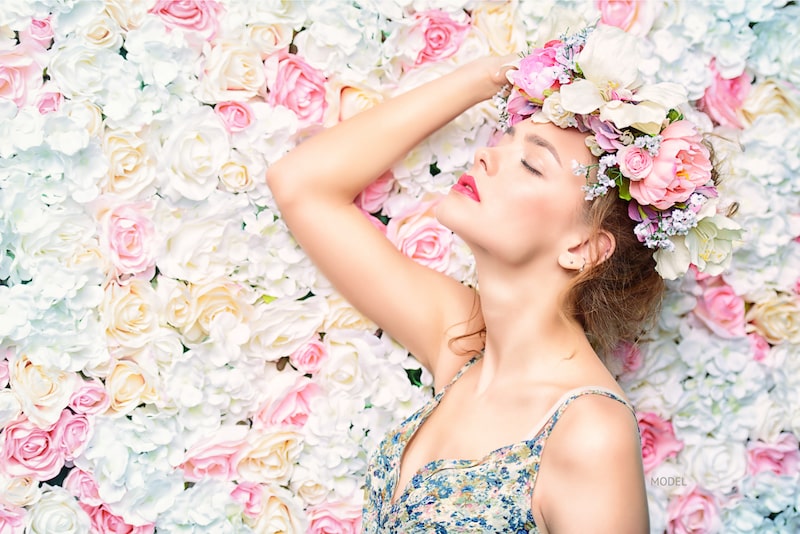 Our staff offers the following restorative skin treatments:
Chemical Peels
Chemical peels work amazingly well for sun-damaged skin, acne, surface wrinkles, and pigmentation problems. The procedure involves applying a specially formulated chemical solution to the skin to remove the damaged upper layer and improve the appearance of the skin.
Chemical peels can be done on the face, neck, or hands to address a number of issues, ranging from age spots, sun-damaged skin, and fine wrinkles to dry and rough skin and freckles.
The depth of the peel is adjusted depending on your specific skin issues, so it's extremely important to work with a qualified aesthetician to ensure you get optimal results.
HydraFacial® MD
The long cold winter can cause the moisture in the skin to evaporate more quickly, resulting in dry and itchy skin. HydraFacial® MD is a multi-step treatment that includes cleansing, exfoliating, and extracting to remove impurities and dead skin cells. The final step involves hydrating the skin with serums.
These nutrient-rich serums have anti-aging and antioxidant properties to protect the skin and give you a smoother and clearer complexion.
Broadband Light Rejuvenation (BBL™)
Light rejuvenation can remove years off your complexion and treat various skin issues like acne, scars, pigmentation, photodamaged skin, and much more.
The treatment uses short blasts of intense pulsed light to deliver younger-looking skin and improved tone and texture.
Injectable Neurotoxins
Do you have mild to moderate to frown lines between the eyebrows? The new Jeuveau™ is a neurotoxin just like BOTOX® Cosmetic that stops the natural muscle contractions, preventing new lines from forming and smoothing out the old ones. The treatment takes a few minutes to complete, depending on the severity of your wrinkles.
All these treatments are great for anyone looking for a non-surgical option to rejuvenate and restore their natural glow. They are also great options for maintaining the results of surgical procedures like a facelift surgery or a brow lift surgery.
Interested in Learning More?
Schedule a consultation with the professional team at Hochstein Medspa to determine the appropriate procedure for your needs. After a personalized consultation, we will match your unique needs with our safe and reliable treatments for the best outcome.
Please contact us at 786-802-6699 or fill our online form and let's get you started on your journey to restore, regain and maintain youthful and fresher-looking skin.