3 Minute Read:
Choosing the right plastic surgeon is one of the most vital decisions you can make when preparing for a cosmetic procedure. But, how do you find the best plastic surgeon?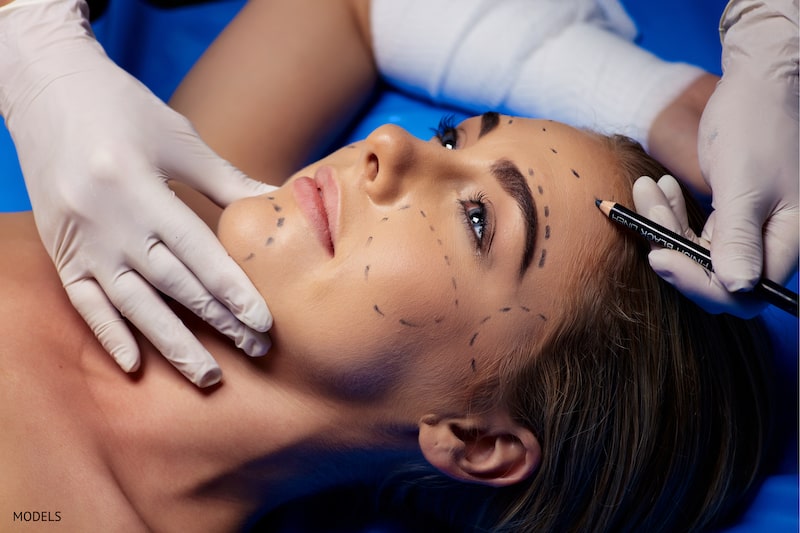 There are several factors to consider when looking for the right doctor. Among the list are plastic surgeon's experience, referrals, and credentials. If you are looking for a certified plastic surgery doctor who can deliver the best surgical results, Dr. Leonard Hochstein is unmatchable.
Dr. Hochstein is certified by The American Board of Plastic Surgery with over 20 years of training and experience- performed more than 28,000 breast procedures.
What Do Other Patients Say About Dr. Hochstein?
Nothing can be more assuring than testimonials from satisfied patients. Your decision to have cosmetic surgery is a major one and needs a surgeon who understands his work. Hear what a satisfied patient says:
"…….When Dr. H walked in also with a great smile, I felt very comfortable. He listened to every word I said and asked all of the right questions. I knew at that moment, this was the place where I was having my surgery. I felt a trust in him basically at hello. Dr. Hochstein is very personable, warm, friendly, and has a great sense of humor. And knows what he is doing. After showing me several pictures of his work which I felt I did not even need to see, as I was ready to book my surgery…." – Jamie Beth Schwarz
Apart from experience, Dr. Hochstein is open to communication, assuring you of the best care you deserve, as testified by this client.
"I can't thank you enough for the wonderful work you have done. My prior experience with plastic surgery has been a nightmare. I have had four botched surgeries before I found you. I had almost given up hope. Thanks to you, my breasts are unbelievably beautiful, and I can finally be content with my body." – A.P.
You can view more video testimonials about Dr. Hochstein here.
Dr. Hochstein Awards Makes Him Outstanding
Dr. Hochstein's unmatched surgical results are demonstrated in clients' testimonials and displayed in numerous plastic surgery awards. He won the Patients' Choice Award (nine awards in ten years) for making considerable differences in patients' lives.
Dr. Hochstein was also awarded Compassionate Doctor Recognition (2011 to 2018 and 2020), making Dr. Hochstein the best for bedside manner scores and kindness towards patients.
He received the Top 10 Doctors award for being a highly-regarded doctor according to patients' experiences and On-Time Doctors Awards for his promptness and timeliness.
Patients come to Miami from all over to work with Dr. Hochstein because of his skill and these achievements. Dr. Hochstein offers facial enhancement and breast and body contouring procedures for women and men.
If you are an out-of-town patient, Dr. Hochstein's staff makes necessary arrangements.
Looking for More Information?
To learn more about your desired cosmetic surgery, book an appointment today by calling Dr. Leonard Hochstein at (305) 931-3338.