3 Minute Read:
A facelift is a common plastic surgery procedure performed on men and women who seek to reverse the negative signs of facial aging. As a relatively invasive procedure, this surgery involves a bit of a lengthy recovery process.
Knowing what to expect during this time can make a significant difference in the results of your surgery.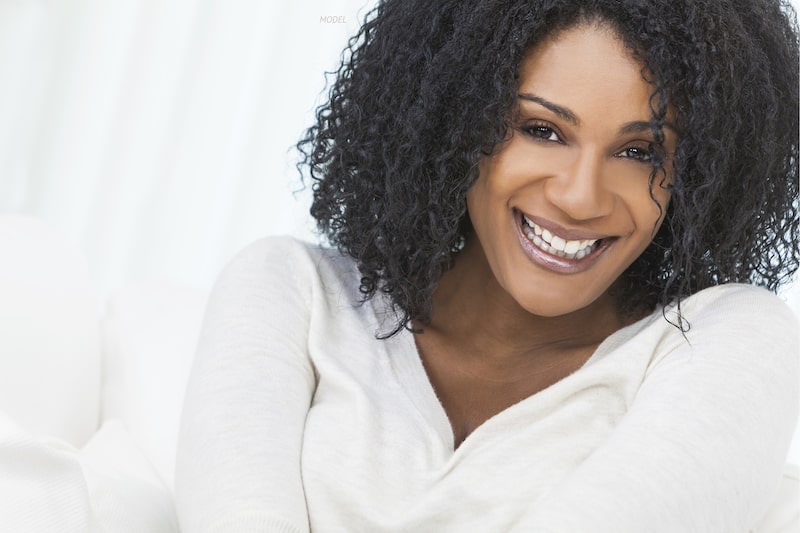 What Is Your Facelift Recovery Like?
Day 1
After a facelift, you may feel unsteady and sleepy. You will go home with a wrapping around your head to minimize bruising and swelling. Arrange for someone to drive you home and stay with you for the first few days.
To help minimize swelling, keep your head elevated as much as possible. You may use a recliner or use supporting pillows to keep your head in a raised position.
While it is good to move around, patients are advised against standing up too fast, as this may cause dizziness.
Recovery Week 1
The first week is the most intense phase of recovery. Your swelling and bruising will peak at three or four days post-op. The face may appear tight and asymmetrical, but this is normal and should improve in the coming days. Pain medication is prescribed as necessary to manage these symptoms and keep you comfortable.
Movement is critical to promote blood circulation, so do some light walking and stretching if possible.
Drink plenty of water and reduce salt intake as well.
Recovery Week 2 and 3
At week two, pain medication may no longer be necessary. Swelling and bruising should begin to fade.
Most patients feel more comfortable being up and about and are ready to resume work and other light activities by the end of the second week. Makeup can be used to conceal any signs of swelling and bruising. Additionally, make sure you stay out of direct sunlight and always wear sunscreen when out.
Recovery Week 4
With most of the swelling gone, the initial results of the facelift surgery will start to become apparent. By this point, your life should begin feeling normal as you can resume most regular activities, including work.
You are still not cleared to work out until after week six.
Recovery After Week 4
After the one-month post-operative mark, most patients feel confident in their youthful facial contours and love their new appearance.
Rigorous exercise should be resumed slowly after the six-week mark. All activities should be approached with caution, with clearance from your plastic surgeon.
Minor swelling might linger, but it should be less evident at this point. You can expect to see a gradual improvement in the next six months.
The recovery timelines may vary for some patients, so make sure you follow all the instructions given by Dr. Hochstein.
Visit Our Photo Gallery to See Our Previous Facelift Patients!
If you are curious about the types of results possible with facelift surgery, check out our facelift before and after gallery to see how Dr. Hochstein has helped his previous patients!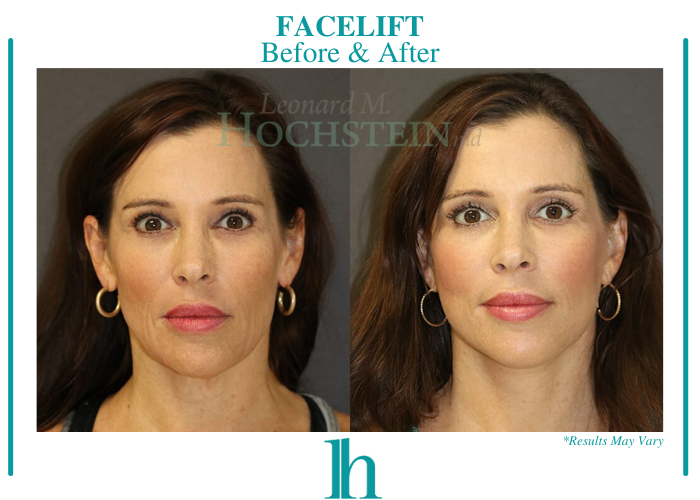 Interested in Facelift Surgery With Dr. Hochstein?
If you are thinking about getting a facelift and are concerned about the recovery process, schedule an in-person consultation with Dr. Leonard Hochstein by calling 305-931-3338 or filling out our online contact form.