3 Minute Read:
Deciding to receive breast implants is a uniquely personal event, and determining when the right time is to have the procedure may depend on a number of variables.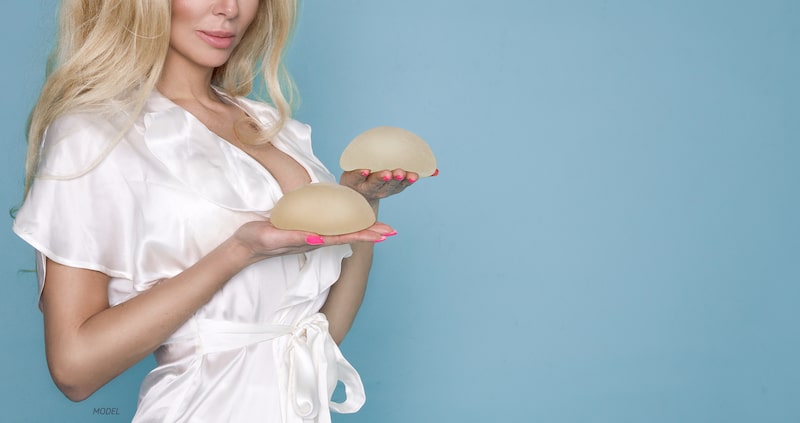 When it comes to age, women's breasts are usually fully developed between the ages of 18 and 25. It's important to know if your breasts have finished developing, and a consultation can help determine if you are ready for implants. Your breasts should be fully developed before you undergo a breast augmentation.
Saline implants are FDA-approved for women 18 and above, while silicone implants are approved for women over 22.
Older patients (in their 40s, 50s, or 60s) may require a breast lift, along with an augmentation. With that said, let's talk about convenient times to think about having the procedure done.
Popular Times to Get Breast Implants
The most important thing about deciding when to have breast augmentation done is your personal preference. However, there are some things to consider.
If you've made the decision to get the breast implants and you are thinking about when to do it, the following events are popular catalysts:
After graduating college
Before your wedding
After having a baby
Before a big event
You want to enhance your breasts for any reason
Any time you want to improve your figure and gain new confidence is a good time to have breast augmentation, but if you've just graduated college and already made the decision to have the procedure, why not let the new you take on the world? Or, if you are planning to get married, why not arrange for your healing time to be finished just in time for the wedding (and honeymoon)?
If you are having or recently had a new baby, you can plan your breast augmentation for after you have completely healed from childbirth or even make it part of a Mommy Makeover! This way, you can nurse your baby if you choose and not worry about your breasts losing their shape.
High school reunion or monumental vacation coming up? This is another great occasion to make improvements to your appearance, and breast implants offer a dramatic change.
Breast Implants and Aging
If your breasts have begun to deflate over time or with age, a breast augmentation can restore their youthful prominence. It is not at all uncommon to see women in their late 50s and early-to-mid 60s opt for a breast augmentation as a way to turn back the clock on their silhouettes.
Breast implants aren't necessarily a permanent procedure, and they will likely need to be replaced at some point. Sometimes a breast lift might be necessary to address sagging.
Learn More About Breast Augmentation in Miami, FL
Generally, adults who want to have a breast procedure should be healthy non-smokers who have realistic expectations of their breast augmentation results. If you have questions about receiving breast implants in Miami, Florida, call Dr. Leonard Hochstein at (305) 931-3338. Our knowledgeable staff has your answers.