3 Minute Read:
Decreased elasticity (looseness) in the vagina and surrounding ligaments can be caused by several factors and leads to many common problems.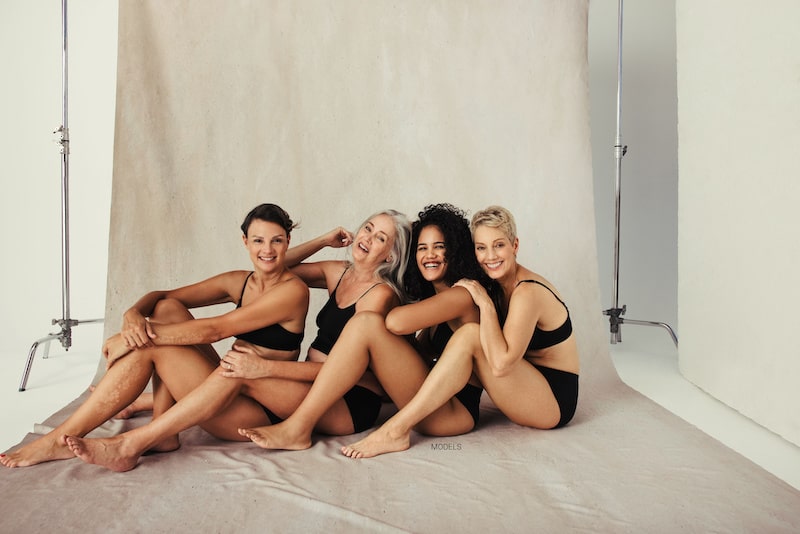 Decades ago, the development of effective surgical procedures to tighten the vagina and nearby tissues made the news and promised relief for thousands of women.
Today, an advanced non-surgical treatment called the diVa® laser is offering those types of benefits.
The following frequently asked questions about laser vaginal therapy can help you get the answers you need before scheduling a consultation:
What Is Vaginal Rejuvenation?
Vaginal rejuvenation involves surgical or non-surgical procedures designed to tighten the vagina while strengthening the vaginal wall and pelvic floor.
The techniques used to perform vaginal rejuvenation are intended to treat the following vaginal concerns:
Laxity (looseness)
Dryness and irritation
Pain during intercourse
Decreased orgasm frequency or quality
Urinary incontinence
What Is diVa® by Sciton®?
The diVa® laser uses hybrid fractional laser technology to rejuvenate vaginal tissues that have become stretched, thinned out, and loose without surgery and the associated downtime.
This advanced feminine wellness treatment can increase comfort and sexual response by restoring thickness, elasticity, and lubrication to the vaginal canal while strengthening the supporting structures to improve bladder control.
Who Can Benefit From Vaginal Rejuvenation With the diVa® Laser?
Treatment with the diVa® Laser is intended for women experiencing vaginal symptoms like dryness, discomfort, laxity, sexual dysfunction, and bladder leakage due to:
Aging
Childbirth
Menopause
Hormone imbalances
As women age, it is natural to experience bladder control issues or a decrease in vaginal lubrication and sexual pleasure. One or more pregnancies, all stages of menopause, and hormone fluctuations all increase the potential of this and other genito-urinary concerns.
The diVa® laser is not designed to reshape or reduce enlarged labia, and women with this concern should explore a different cosmetic solution.
How Does the diVa® Laser Work?
The diVa® laser thickens and strengthens vaginal tissues and the pelvic floor by combining ablative and non-ablative wavelengths that safely deliver regenerative heat deep into these tissues.
A quartz dilator is inserted into the vaginal canal, where it expands to treat all the weakened surfaces by emitting short and long laser wavelengths. The shorter one smooths and resurfaces the vaginal wall, while the longer one tightens the tissues.
This customized process triggers new collagen growth to increase elasticity, strengthen the pelvic floor, and restore proper function.
How Long Does diVa® Laser Treatment Take?
Treatment with the diVa vaginal laser only takes three to five minutes to complete and typically requires three monthly sessions.
Does the diVa® Laser Hurt?
The treatment area is numbed before the procedure, and the diVa® dilator should not cause any pain during treatment, but you may experience a warm sensation.
There is no downtime associated with diVa® treatment, and you can even schedule the procedure during your lunch break.
The diVa® laser treatment is safe and FDA-approved.
What Are the Side Effects of diVa Treatment?
Possible side effects after receiving diVa® laser treatment include mild discharge or spotting and post-procedure discomfort. You will be instructed to avoid using a tampon or engaging in sexual intercourse for a short time.
How Much Does Diva Cost?
The cost of diVa® treatment varies as it is fully customized and will depend on your unique needs. A consultation with a qualified professional will allow you to receive an accurate price quote.
How Long Will My diVa® Results Last?
If you receive the recommended number of treatments, you can expect your diVa® results to last up to a year, and annual maintenance treatments are advised.
Non-surgical Vaginal Rejuvenation With diVa® in Miami, FL
Find diVa® vaginal rejuvenation treatment in Miami, Florida, at the Hochstein MedSpa, along with other wellness services.
Call us at (786) 802-6699 to learn more about how vaginal laser therapy can restore comfort, control, pleasure, and confidence.