5 min read
Cosmetic procedures make it easy for nearly anyone to achieve the body of their dreams. As we age, we start to lose the smooth contours and outlines that keep us looking youthful.  
Similar to the face, non-surgical male procedures are all about minimalism. Men want results that look as natural as possible, typically providing a lean, rugged contour. 
At the Medspa, procedures are tailored to meet men's specific needs, giving them the body they want. 
Addressing Male Body Issues at the Medspa
For some, it can be peculiar to think of men as being self-conscious of their bodies. 
But what's wrong with wanting a bit of self-improvement? The changes our bodies go through, especially as we age, can be enough for anyone to want to get a little work done.
The rise of non-invasive procedures makes getting a little work done much easier for many people. Their ease of use and powerfully effective results make them an attractive option, particularly for men who may balk at the thought of surgery.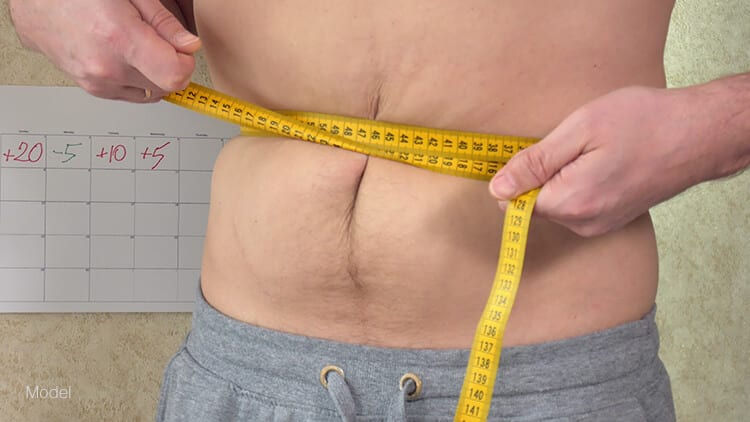 The Sculpted Look
Most men are looking for a sculpted, defined look. Lean contours are sculpted and defined by muscles that flex with strength for the ultimate in masculinity. 
But aging leads to the slow decay of the tissues that keep us lean and strong in our youth. Extra fat starts to accumulate instead, leading to a rounder, softer appearance. 
The Medspa offers VelaShape® III treatments, specially designed to target extra fat and restore youthful contours without the need to go under the knife. 
VelaShape® III
This treatment is particularly effective at removing signs of cellulite in several areas of the body. It's used to tighten tissues via infrared light that is combined with radio frequencies to heat and suction fat cells. 
Both male and female skin can be treated with VelaShape® III. Treatment duration is somewhere between 20 minutes and two hours. 
Recovery and Downtime
The treatments come with very little downtime. With VelaShape® III treatments, the skin may be a little red right after treatment but will usually subside within hours afterward. Most patients find the treatment enjoyable, as it's said to feel like a warm deep-tissue massage.
Costs
These procedures tend to be less expensive than their surgical counterparts, offering patients another cool perk. 
Up Front: Chest and Pecs
For many men, having defined, powerful pecs is crucial to how they want their ideal body shape to appear. So a soft, feminine chest—the dreaded "man boobs"—are not something men want to have. 
Typically, male breasts are removed via surgery. However, procedures offered by the MedSpa can work to reduce male breast tissue and restore and define chest muscles. 
Men's Laser Hair Removal
Yes, men are expected to be hairy. There is nothing sexier than a well-trimmed beard or some scruff along the chest to complete that rugged male look. 
But in all honesty, too much hair can be a problem for many men. Instead of rugged or sexily rumpled, too much hair can instead make some men look untidy and sloppy.  
The Medspa offers laser hair removal procedures that work to provide men a smooth, hair-free surface.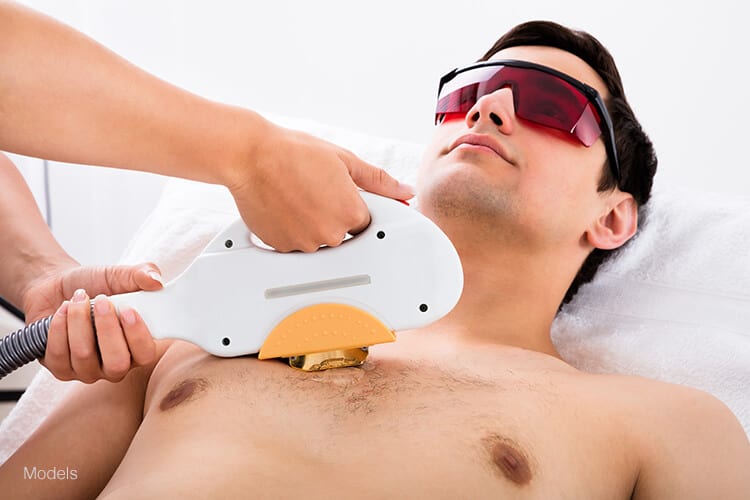 How It Helps
The Medspa uses the GentleMax Pro®, a unique dual-mode system that targets and destroys the hair follicle at the root, safely reducing hair growth in the long-term. 
The system comes with a built-in dynamic cooling device (DCD) that lets out cold bursts of air for increased patient comfort and reduced pain. 
It's also equipped with the largest spot size in the laser industry, useful for addressing larger areas or thicker hair which many men can have. 
Recovery and Downtime
Other than some skin irritation, there are no side effects from laser hair removal. Most patients are able to get back to their normal activities right after, though protection from sun exposure will be needed to maintain the best results. 
Have More Questions?
Do you want to learn more about men's rejuvenation? Make an appointment to visit the Medspa soon by calling 786-802-6699.