3 min read
The natural effects of aging take a drastic toll on our bodies. This is especially noticeable when it comes to our faces. 
Facial imperfections like wrinkles, lines, and creases can add years to our appearance. 
Whether you are looking to enhance the skin under your eyes or hollowed cheeks, many patients turn to non-invasive treatments like injectable fillers to achieve their beauty goals.
Injectable fillers can erase years from your facial appearance while producing long-lasting results without going under the knife.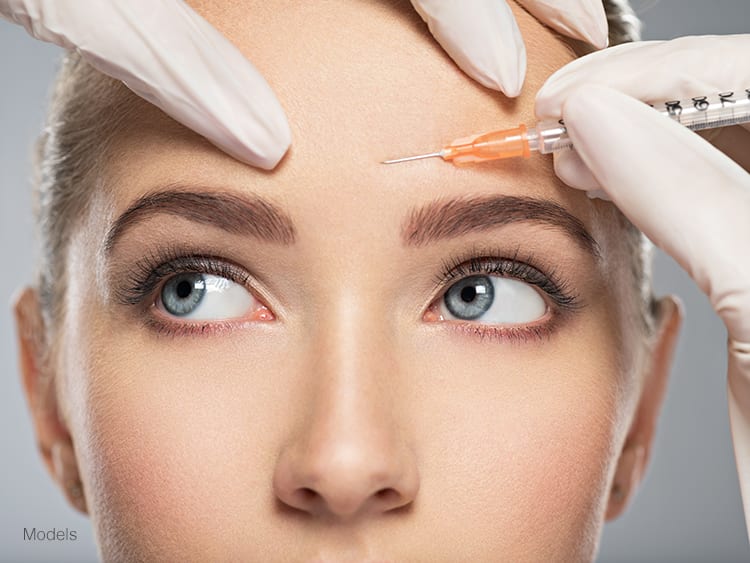 What Do Injectable Fillers Do? 
Injectables are non-surgical, soft tissue fillers that are injected into the skin to help fill and smooth out your skin.
Fillers are commonly used to correct imperfections to give you a more youthful look for a fraction of the cost of surgical methods. 
Most injectable fillers last between six months to one year, depending on the type and brand of filler used on your skin. Because the effects of fillers are temporary, some patients may need more than one injection to gain back their once youthful appearance. 
What Can Injectable Fillers Correct? 
Volume Loss 
Volume loss commonly occurs along the cheeks or under the eyes and can leave your face looking hollow or gaunt. Restylane-L® addresses age-related volume loss on the cheeks to create a plump and vibrant facial appearance. 
Restylane®, on the other hand, can treat dark circles and volume loss under the eyes to provide you with a youthful and rejuvenated look. 
Wrinkles and Lines
Genetics and lifestyle factors, such as smoking, can all impact the quality of the collagen and elastin in your skin. 
Over time, your skin begins to develop facial wrinkles and lines around the nose, mouth, and lips. 
Injectables like RADIESSE® and Restylane® help fill and erase wrinkles and fine lines for a smoother appearance.
Have More Questions?
If you are interested in any of our injectables treatments or would like to know the cost of this procedure, contact Dr. Hochstein today at (305) 931-3338, or schedule a consultation online today!