It's no secret that cosmetic surgery is popular in Hollywood. In a world where appearances matter, looking your best is important, and many go under the knife to get the look they want. Celebrities like former "Real Housewives of Atlanta" star Kim Zolciak-Biermann have changed the way we look at cosmetic surgery by openly speaking about the procedures they've undergone.
Zolciak-Biermann, 40, is no stranger to cosmetic surgery, having undergone a breast augmentation, a breast lift, and a tummy tuck by Dr. Hochstein. The "Don't Be Tardy" star has often thanked Dr. Hochstein on social media for his work and his methods in minimizing scars from his procedures, praising his incisions as being "thin as a thread."
However, there's another amazing treatment offered by Dr. Hochstein that can drastically reduce the appearance of scars that often result from plastic surgery—one credited by Zolciak-Biermann herself as her favorite way to get rid of scars and maintain refreshed, youthful-looking skin.
Halo™ Laser Treatments: The Secret to Beautiful Skin
The former "Real Housewife" recently revealed to her fans on Instagram that her favorite procedure was the Halo™ laser treatment, a one-of-a-kind method that uses what's called a hybrid fractional laser (HFL) to treat dark spots, wrinkles, scars, and other skin conditions. Halo™ laser treatments are an "obsession" that Zolciak-Biermann doesn't hesitate to use for anti-aging, along with reducing and removing scars from previous plastic surgeries. The star credited Halo™ laser treatments as the secret behind her "barely there" scars from her tummy tuck and breast lift surgeries. Halo™ laser treatments also help the star refresh and rejuvenate her appearance by shrinking the appearance of pores, fine lines, and wrinkles.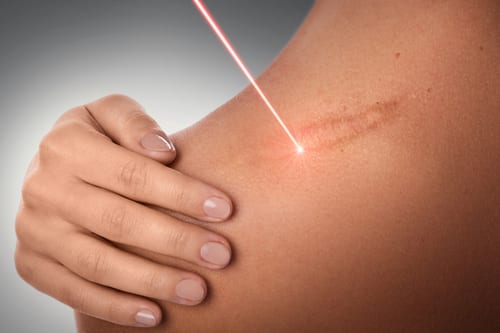 How Halo™ Laser Treatments Work
Dr. Hochstein uses the Halo™ laser to stimulate new collagen production, skin growth, and improve tone and texture. Halo™ laser treatments can also be used to help decrease the appearance of scars from injuries or previous surgeries. To prepare, a topical anesthetic is applied before the laser handpiece is passed over the target area. Patients will experience a warm, prickling sensation during treatment that may persist for a few minutes after the session.
Halo™ laser treatments can be completed in as little as 30 minutes, though longer sessions may be needed for larger areas or areas with more advanced damage.
Candidates for Halo™ Laser Treatment
Anyone who is looking to improve the look of their skin and decrease signs of aging can benefit from a Halo™ laser treatment. Candidates should be in good general health. Like Zolciak-Biermann, ideal candidates are patients who have previously undergone cosmetic surgery and want to reduce scars. Halo™ laser treatments can help treat issues like:
Damaged, aged skin

Scars from acne, injury, or surgery

The appearance of fine lines and wrinkles

Enlarged pores

Skin discoloration

Rough skin texture

Blotchy or uneven skin tone
Halo™ Laser Treatment Recovery and Results
The unique Halo™ laser penetrates skin in a manner that's powerful but still gentle on skin, resulting in effective skin resurfacing with little to no downtime. It is a mild enough treatment for most people to be able to return to normal activities and even wear makeup in as little as 24 hours after your session is complete. Patients should take care to protect their treated skin from excessive sun exposure in the days after treatment.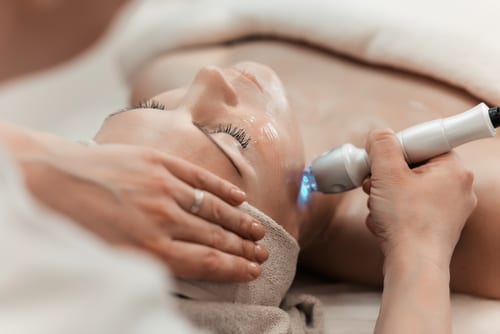 Results should be immediately obvious, with noticeable improvements in skin tone, texture, and luminosity. The effects will improve over time, as the Halo™ laser increases collagen production, leading to skin with less visible scars, lines, and pores. For Zolciak-Biermann, the Halo™ laser is a secret weapon against the appearance of scars and a great way to maintain a healthy glow—no wonder it's her absolute favorite!
Interested in learning more about Halo™ laser treatments? Schedule a consultation soon by calling our office at (786) 802-6699.