Life can be hard. Work and the demands of everyday life can wear on you day after day. There are now several studies that show how bad stress can be for your health. Stress can contribute to the rise of wrinkles, fine lines, and a tired-looking appearance that makes us look and feel older than we are.
We all deserve a break from life from time to time. Treating yourself to a session at our Medspa can be just what you need to rejuvenate and replenish yourself. The Medspa offers treatments expressly designed to address concerns such as dark spots, wrinkles, and scars to make patients look and feel their best.
Patients enjoy top-notch treatments with state-of-the-art equipment in a luxurious, relaxed environment—and knowledgeable, friendly staff on hand. Your every need is attended to at the Medspa, where comfort and excellence meet for patients looking for the best in rejuvenation.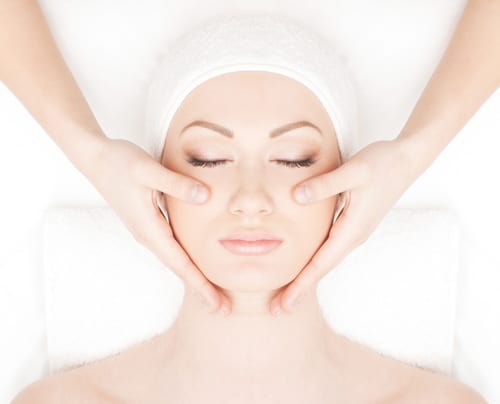 What Can the Medspa Do For You?
Our staff offers several procedures that target several areas of the face and body. Many of these procedures are non-invasive and can be completed in a short amount of time while still delivering powerful results. A day in the Medspa can be used to address visible signs of aging, take care of old scars and stretch marks, and enhance facial contours.
The Medspa offers treatments that address a wide variety of concerns, such as:
Dark spots
Wrinkles, lines, and deep folds
Stretch marks
Acne scars
Bags under the eyes
Sunken facial areas
Discoloration
Staff at the Medspa will work with you to see what treatment, or combination of treatments, will address your concerns in the best manner possible.
What Is the Medspa Like?
A day at the Medspa is a lush, luxurious experience. State-of-the-art methods and technology are combined with plush, sleek decor. It is the very latest in cosmetic procedures and patient care together with comfort, beauty, and style. The gorgeous medical offices are crafted for our patients' relaxation and offer some of the best in care and comfort. The Medspa team is comprised a registered nurse, a highly skilled injector, and a physician's assistant—all ready to offer patients a wide range of treatments designed to make people look and feel fantastic.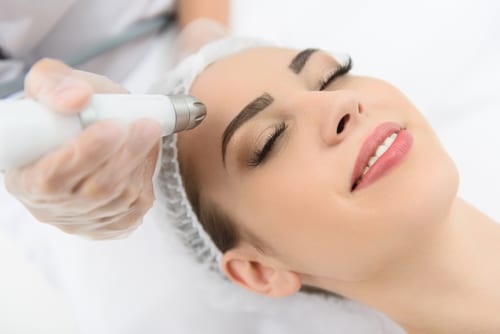 What Does the Medspa Offer?
There's a range of treatments offered by our Medspa geared toward patients looking to relax while still addressing signs of aging or other cosmetic concerns. Patients who visit the Medspa have the luxury of beautiful surroundings and powerful treatments in a calm, lush environment expressly designed to suit their unique needs and appearance concerns. Treatments offered are typically non-invasive and can be completed within a short timeframe.
eMatrix: This treatment uses radiofrequency, or RF, energy to heat the deepest layers of the skin and stimulate collagen production. This gives skin an overall improvement in tone and texture while reducing wrinkles and scars. Treatment time is short, but repeated sessions may be needed for optimal results.
Halo™: This revolutionary treatment uses a dual wavelength laser on the skin to enhance and improve skin tone, stimulate collagen growth, and rejuvenate appearance. Halo™ laser treatments can remove dark spots, reduce wrinkles, and boost and brighten skin tone. Treatments can take as little as 30 minutes, but like eMatrix, repeated sessions may be required in some cases.
Restylane®: This dermal filler helps patients with concerns such as persistent bags under the eyes, a sunken or "hollow" appearance, and other aging concerns. Using a clear hyaluronic acid gel, the filler is injected into problem areas and immediately begins to smooth and fill the area. Restylane® can last over a year, with beautiful results.
Life takes its toll on all of us, no matter our circumstances. A day at the spa can be just the ticket to getting back to your very best. Treating yourself to a day at the Medspa can give you a boost of rejuvenation unlike any other. Our Medspa has the tools for gorgeous results and a luxe experience.
Interested in learning more? Schedule a consultation at the Medspa by calling our office at (786) 802-6699.