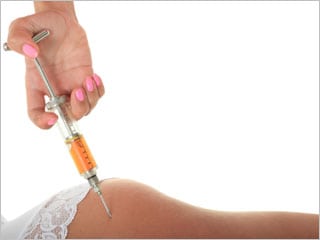 When it comes to cosmetic procedures, who, where and what are enormously important words.
This was proven in the most unfortunate way when a British tourist received buttocks injections from—who?—an unqualified provider—where?—in a hotel—what?—using an illegal substance, and it resulted in her death.
Detectives says three women who flew from London to Philedelphia underwent injections in a Hampton Inn to enlarge their buttocks and hips. One of them, 20-year-old Claudia Adusei, later complained of breathing difficulty and chest pain. She died at the hospital shortly after the paramedics drove her there.
Philadelphia police believe the injections, which were made of a silicone-based substance called hydrogel, were arranged over the internet. They are currently searching for the person who performed procedure-gone-wrong.
This scary story is a lesson for everyone considering a cosmetic procedure. It's imperative to seek out a qualified doctor who will use a legal medical substance in a medical setting. The only substance that is considered safe to inject into the buttocks is one's own fat.