3 Minute Read: 
Any plastic surgery procedure will result in some scarring. However, a board-certified plastic surgeon with years of dedicated experience and knowledge of delicate suturing techniques can give you results with much less scarring.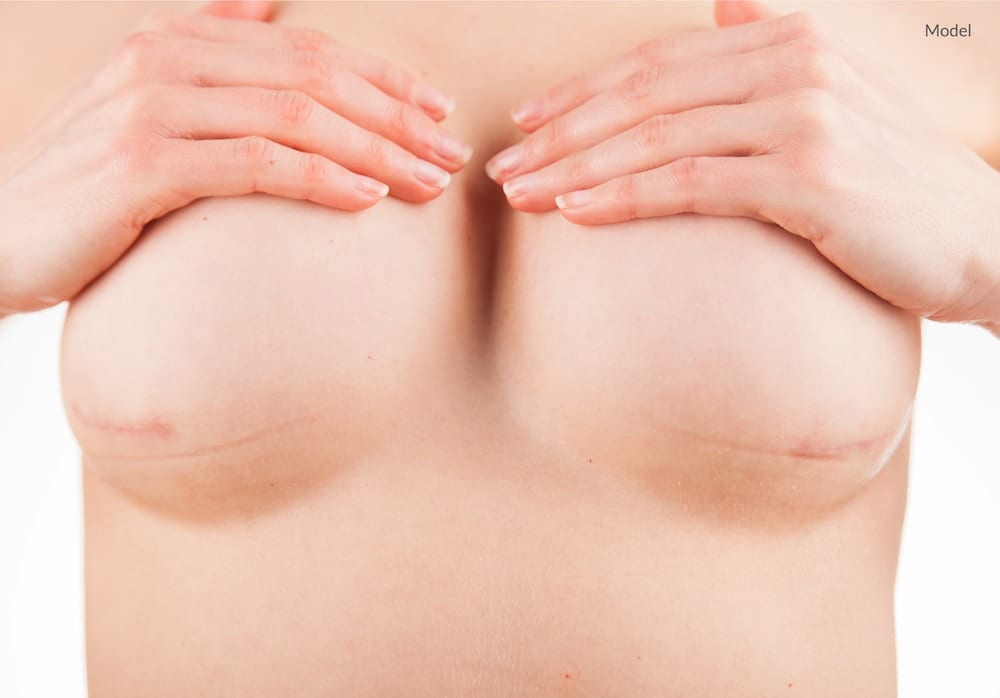 Scarring after a Mommy Makeover, a breast augmentation, or a tummy tuck can look bad initially. However, the way a scar looks three weeks after a surgery (when it is still red, raised, and swollen), is nothing like the way it will look three years after a surgery. All scarring fades with time, and, when performed correctly, many plastic scars can go unnoticed due to their meticulous placement and contour. 
That being said, there are a few ways to reduce the size and appearance of your plastic surgery scars.
Medicated Scar Removal Creams and BioCorneum® Silicone Scar Gel
You can use medication to help reduce the appearance and size of scars with topical creams, such as BioCorneum® silicone scar gel. BioCorneum® uses patented crosslinking medical-grade silicone to soften and flatten raised scars (and help prevent the formation of hypertrophic scars), reduce redness and discoloration, and relieve post-surgery itchiness. 
Because BioCorneum® contains SPF 30, your scars will be protected from the sun's darkening effects. This topical gel dries quickly and adheres to the skin for 12 to 24 hours. 
It is best to wait at least a week after surgery to use this (the incisions must be fully closed before applying any scar-reducing treatment). Many people have noticed that applying this daily helps scars mature and heal correctly. This silicone application can minimize the appearance of older scars, too.
Avoiding Sun Exposure
Sun can damage your incisions and can slow your rate of healing. If your scar is typically exposed to sun, such as on your face, invest in a good sunscreen and wear a hat whenever possible. 
Ask your surgeon when you can safely apply sunscreen to the scar itself, and before then, stay out of the sun.
Allow Incisions to Heal Before Placing Undue Stress on Them
Rest is the best way to help your body heal after surgery. Even minor procedures can feel invasive to the body. Placing undue stress on your incisions before they're fully healed can cause them to split or pucker, making the scarring more evident.
Additionally, drink plenty of water, follow your surgeon's instructions on wound care and cleaning, and avoid strenuous activity—even standing or walking for prolonged periods—until you've been cleared by your doctor.
Professional Laser Treatment For Scarring
If these treatments aren't giving you the desired effect or have had a more extensive procedure with a lot of scarring, then the Halo™ hybrid fractional laser might work for you. It involves using a laser designed to reduce the appearance of scars and raised bumps. It's administered in a physician's office and can have dramatic results. 
Interested in Learning More?
For more information, contact the offices of Dr. Leonard M. Hochstein by calling (305) 931-3338 or by filling out our online contact form.