2 Minute Read:
One of the reasons many patients choose plastic surgery over non-surgical cosmetic treatments is because they last longer. Non-surgical injectables, like dermal fillers, are some of the most popular aesthetic enhancements available; however, they only last a short while before a repeat injection is necessary.
Yet, there are certain exceptions, and Sculptra® Aesthetic is one of them. While many fillers and injectables provide results measured in months, the results of Sculptra® Aesthetic fillers are measured in years.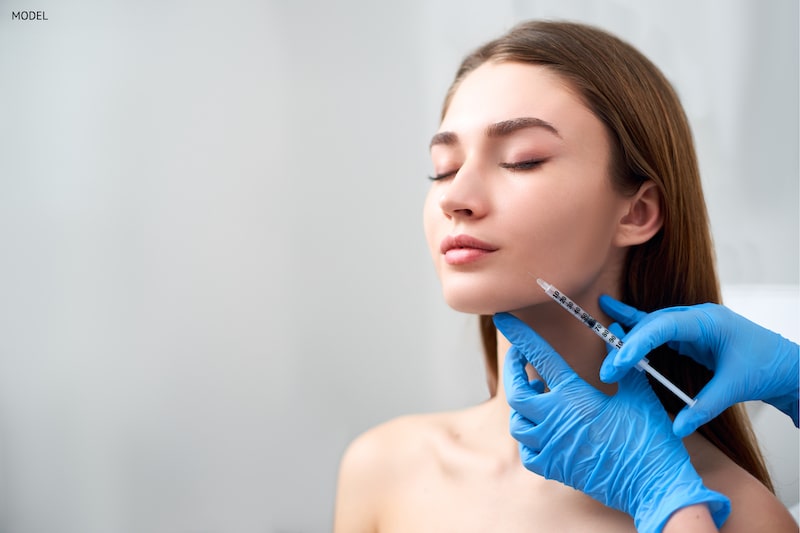 How Do Dermal Fillers Work?
Dermal fillers are injectables used to fill in fine lines and wrinkles and reverse volume loss. They make your face look full and refreshed, reversing many of the signs of aging.
Many traditional dermal fillers accomplish this by physically filling an area with the injectable material.
Sculptra® Aesthetic works differently, as it focuses on collagen restoration and not just volume enhancement. Like other fillers, Sculptra® Aesthetic is absorbed slowly into your skin after treatment. However, unlike other fillers, it stimulates collagen growth in the target areas.
By causing the body to produce collagen over time, this injectable filler provides anti-aging effects for years to come. These are long-term benefits that other fillers cannot match.
The Benefits of Time
Sculptra® Aesthetic provides more youthful results for two years — if not longer. This is significantly longer than many of the most popular types of fillers.
Sculptra® Aesthetic's long-lasting results mean that patients spend more time enjoying their younger appearance and less time maintaining it.
Where Can Sculptra® Aesthetic Be Used?
Sculptra® Aesthetic is FDA approved for use in the lower and mid-face. These include:
Lines going from the nose to the mouth (nasolabial folds)
Lines stretching from the corners of the mouth down to the chin.
Sculptra® Aesthetic can also be used to fill in sunken cheeks and other areas of volume loss in the face. However, this filler cannot be used around the eyes.
Sculptra® Aesthetic can also be used to treat other conditions in other areas of the body. These are considered 'off-label' treatments, as the filler has not been explicitly designed for this purpose.
Most commonly, patients have experienced beneficial results when using this filler to treat volume loss in the buttocks and hips. It can also reduce wrinkles on the elbows, knees, and abdomen.
Sculptra® Aesthetic has been so successful in enhancing buttock volume that it can be used as an alternative to a Brazillian Butt Lift under some circumstances.
Do You Want to Learn More About Sculptra® Aesthetic?
If you want to learn more about Sculptra® Aesthetic or other dermal fillers we offer, please call us at 786-802-6699 or contact us online. We can answer some questions over the phone or help you set up a consultation with our expert medspa staff.