3 Minute Read:
Have you ever wished for improved facial structure and redefined contours without the need for invasive surgery?
Many of us desire an improved facial appearance but don't have the time, energy, or resources to undergo a facelift or facial implant. Well, thankfully, you no longer need surgery with an extensive recovery to restore your once youthful appearance. A Y LIFT® works to reduce facial aging signs with a 30-minute, minimally invasive treatment.
If you have lost facial volume or structure over the years, a Y LIFT® may be right for you.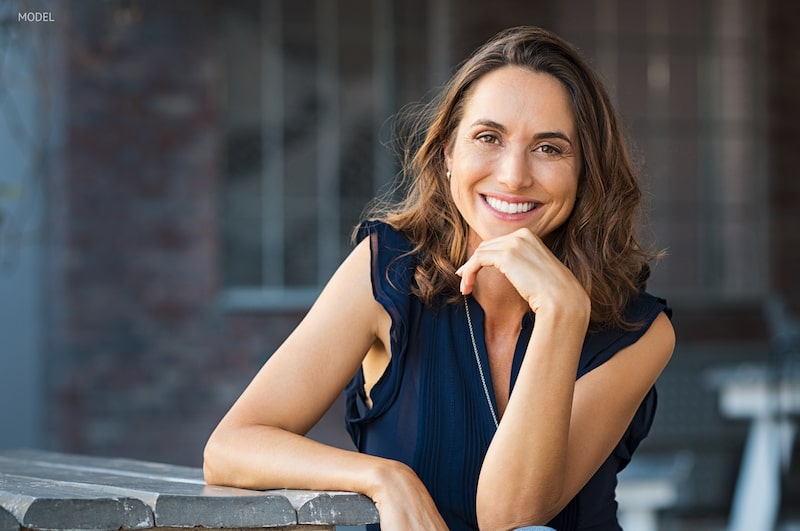 What Are the Benefits of a Y LIFT®?
Many people believe that youthful facial contours are shaped like a "Y."
A Y LIFT® is beneficial for patients looking to improve their facial contour by focusing on the areas of the face that will help them achieve the "Y" structure.
Accentuated Cheekbones
You may notice that your cheeks have lost volume over time, causing them to appear sunken. A Y LIFT® works to lift and accentuate the cheekbones by lifting the muscles with an instrument inserted under the skin. An FDA-approved filler is then injected to hold the muscle in its new position.
Fuller Eyes
It is common for people to lose volume under their eyes as they age. This creates the appearance of hollow, sunken eyes that add years to your appearance. A Y LIFT® adds volume to the lower eyes to provide patients with a more youthful eye area.
A Defined Jawline
A Y LIFT® works to improve the jawline for both men and women. For men, this procedure can help create a more prominent jawline/chin to enhance their masculine appearance.
For women, a Y LIFT® creates a more defined chin, improving the facial structure and minimizing the appearance of a double chin.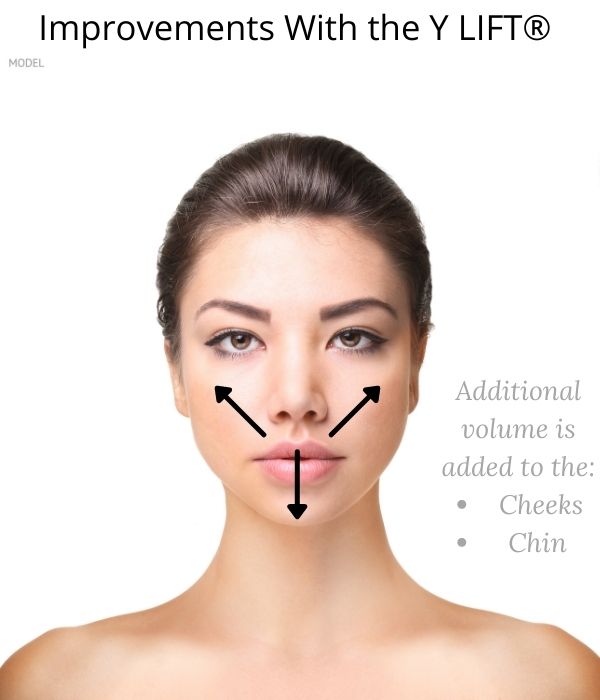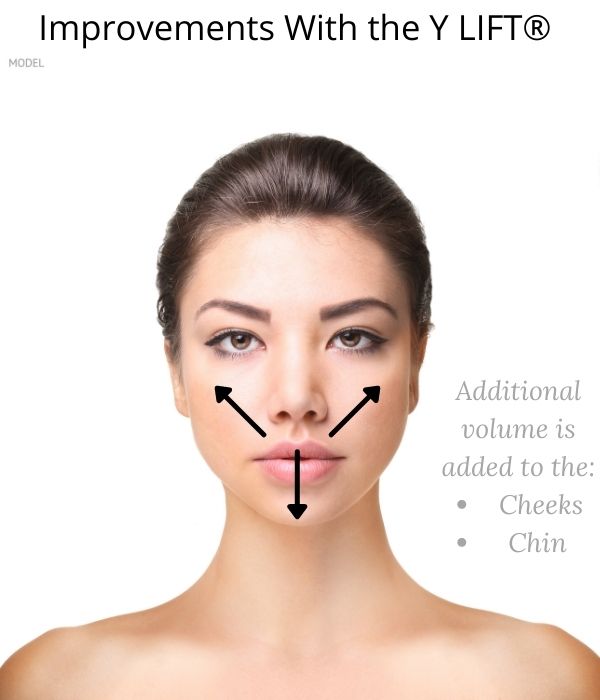 Is a Y LIFT® Right for Me?
A Y LIFT® is beneficial for adults of any age looking to improve their appearance.
One of the main reasons many people are hesitant to seek cosmetic procedures is the time, money, and lengthy recovery. Since a Y LIFT® treatment requires no incisions, no downtime, and no anesthesia, almost everyone can benefit. With a Y LIFT®, you can achieve your cosmetic goals with a quick, easy, and painless treatment.
A Y LIFT® is performed using a local anesthetic to ensure your comfort.
How Long Will My Y LIFT® Results Last?
Another benefit of a Y LIFT® is that the results last two to four years. To maximize your results, you should take care of your skin and wear sun protection every day. This will reduce the damage that will cause you to age visibly.
A Y LIFT® can be performed after a few years if you are no longer happy with your results. However, dermal fillers can be used to increase volume in between treatments.
Interested in Learning More About a Y LIFT® in Miami
If you are interested in learning more about how you can benefit from a Y LIFT® in Miami, please contact us online or call Dr. Hochstein's office at (305) 931-3338.