3 Minute Read: 
Childbearing can have significant effects on the body, leaving some women wanting a fresh start. Changes, such as sagging breasts, diastasis recti, and excess fat or skin, can create unflattering contours that are difficult to correct without surgery.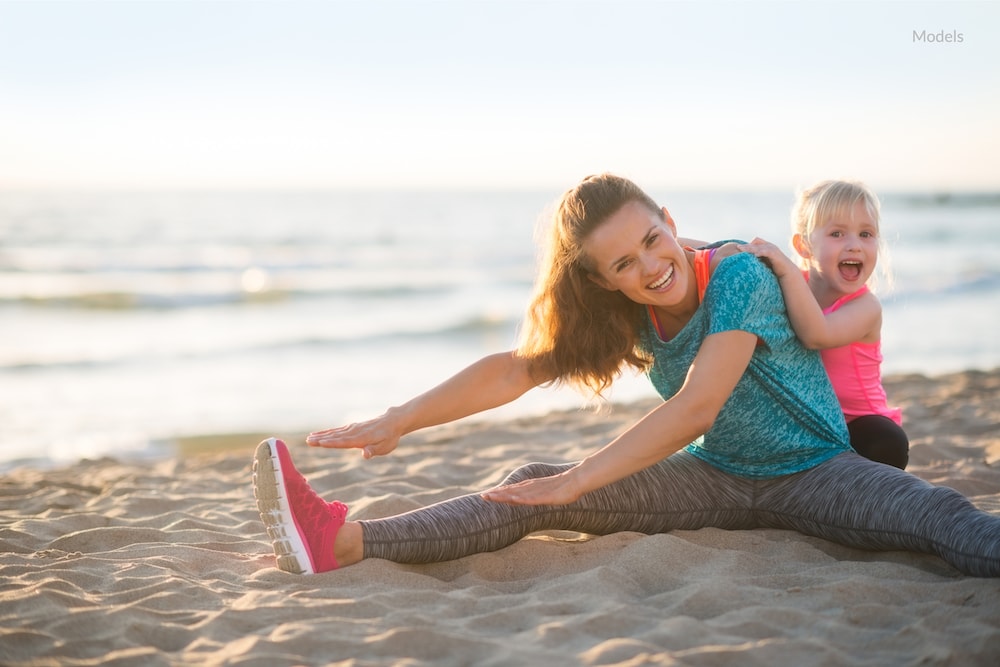 Body contouring may be perfect for a woman who is looking to restore her body after having children. A Mommy Makeover is a body contouring that focuses on restoring a woman's pre-pregnancy body. A Mommy Makeover can consist of a breast surgery, such as a breast lift surgery or a breast augmentation surgery, a liposuction procedure, and a tummy tuck surgery. 
Once you've gotten your Mommy Makeover, you're going to want to maintain your results for as long as possible. Here are three easy ways to keep and improve your Mommy Makeover. 
1. Follow Your Surgeon's Post-Operative Instructions 
After your procedure, your surgeon will take some time to provide you with detailed instructions about how to get through your recovery period. They will explain how to manage your healing process, which can help to prevent any complications that can affect your results. You will want to ensure that you are healed properly to reduce the appearance of recovery time and scarring. 
Your surgeon will also give you information on how to maintain your results. It can be very helpful to take advantage of your surgeon's professional opinion and knowledge of your body composition to help you get individualized advice.
2. Eat a Healthy Diet
Maintaining a nutritious and healthy diet can improve the appearance of the skin and prevent dramatic weight fluctuations. Weight fluctuations can negatively affect the results of an abdominoplasty (tummy tuck surgery) or a liposuction, and cause a change in breast volume and shape. 
A diet rich in healthy oils and fats, such as avocado, nuts, and soy, can help keep the skin moisturized, maintain elasticity, and produce healthy tissue. 
Adding color to your diet is a great way to diversify your diet and improve your intake of essential nutrients that help to boost metabolism and keep extra fat at bay. Color can be added by incorporating natural ingredients like fresh fruits and vegetables. 
Staying hydrated also plays a big role in a healthy diet. A healthy adult should take in at least 64 ounces of water a day to boost metabolism and digestion while also moisturizing and strengthening your skin. 
3. Exercise Consistently 
Exercise goes hand in hand with a healthy diet. While diet helps you to control your calorie intake, exercise helps you to enhance and maintain your contours as well as minimize the development of excess fat.
Exercise can be difficult to weave into your lifestyle if you don't typically enjoy it, so one of the best ways to get your exercise is to find the exercise that you're actually excited about doing. If going to the gym or running isn't for you, maybe you should consider signing up for a weekly dance class or trying a hike with beautiful scenery. Don't be afraid to explore your options. Once you find out what you want to do, it'll feel less like a chore, and consistency will be easier to achieve. 
Changing habits can be a challenge, but the healthy choices that you make can help you to enjoy your Mommy Makeover for a long time.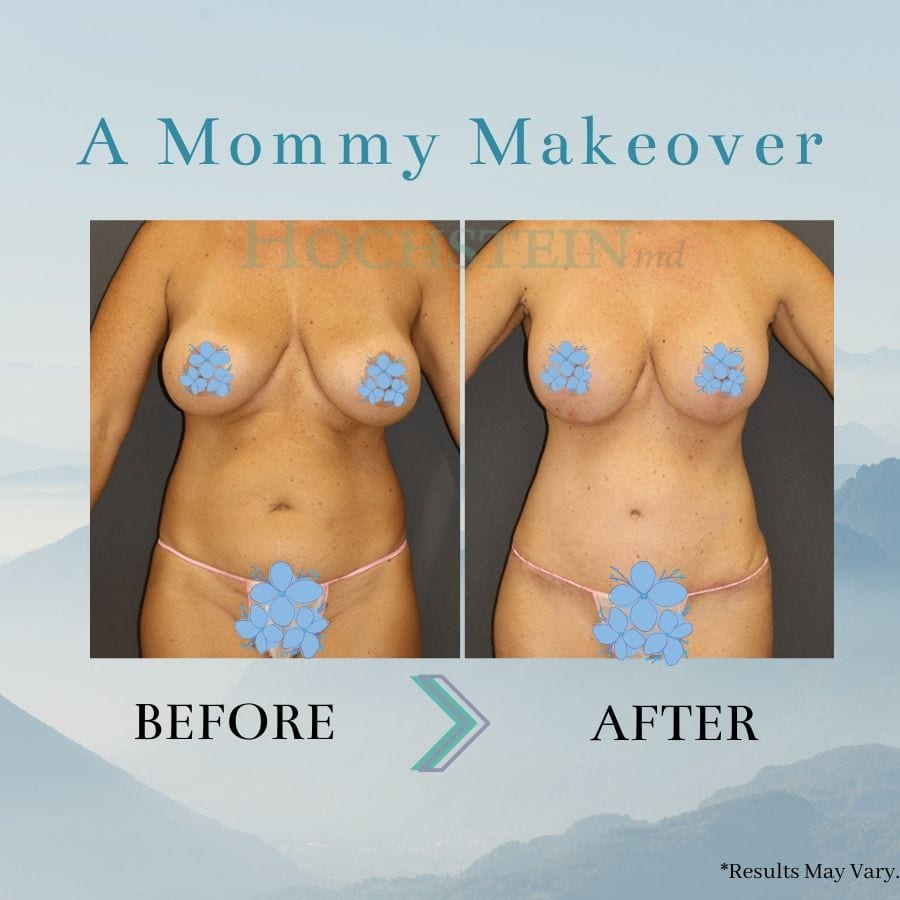 Want to Learn More About a Mommy Makeover? 
If you are interested in getting a Mommy Makeover and would like to learn more about your options in Miami, Florida, please contact Dr. Hochstein by calling (305) 931-3338 or fill out our online contact form.