2 Minute Read: 
Even after some women have undergone a breast augmentation, their results are still not what they had anticipated and wanted. This is most often because the implant they chose wasn't as large as the implant they wanted. It can be difficult to determine and understand how the actual implants will look and feel in your breasts, no matter how many 3D images you see or implant sizers you try on.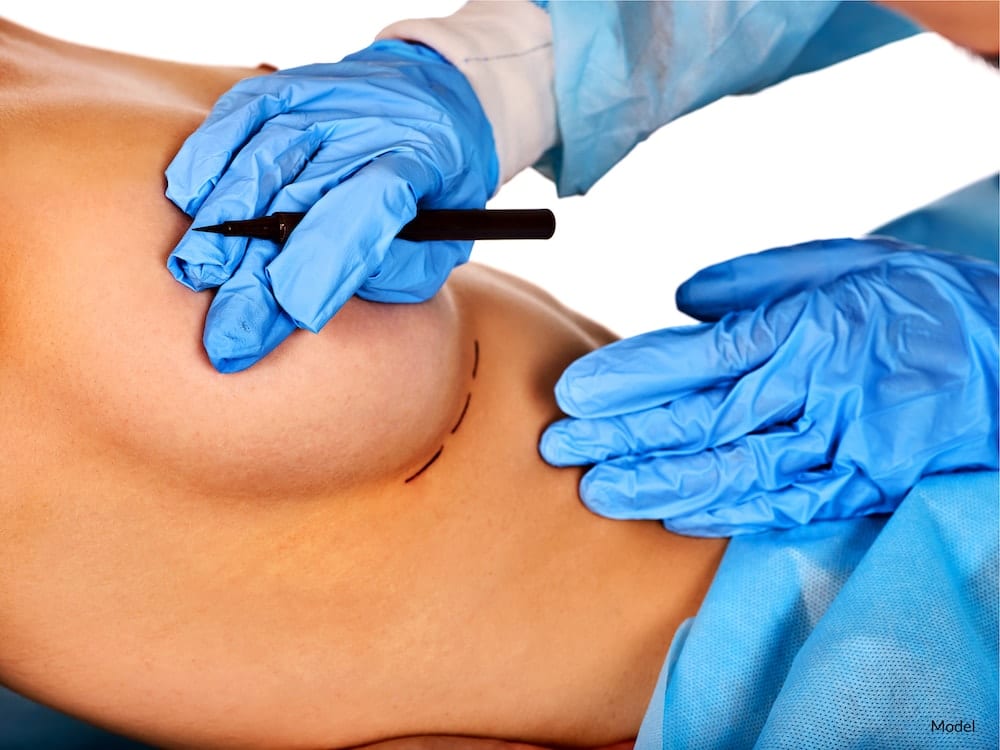 A secondary breast surgery allows you to swap the size of a breast implant or correct an unexpected implant complication. A breast revision allows women to fine-tune the results of their breast augmentation and better achieve the look they had been anticipating.
What Are the Main Reasons People Choose Breast Revision?
Women give several reasons when coming into their breast revision consultation. Some of these reasons include:
1. Changing Implant Shape, Size, or Material 
After you get a breast augmentation, you may later decide to alter the specifications of your implants. This can mean changing the size; however, it can also mean opting for a different shape (round or teardrop) or filling material (saline or silicone).
Most times, Dr. Hochstein can simply replace your old implants with new ones. If the pocket holding the breast implant is too big, your pocket may need to be tightened so that the implant doesn't drift. A breast revision corrects this with internal sutures.
2. Removing Implants Permanently
History shows that most women who choose a breast revision (for aesthetic reasons) do so to increase the size of their implants; however, some women and even some celebrities choose to remove their implants entirely. (Chrissy Teigen announced in June that she was removing her implants.)
Women who choose to remove their breast implants often want to return to their natural breast shape for enhanced comfort. Additionally, women who choose significantly large implants that are out of proportion with their bodies often have to get their clothing altered and tailored to meet their actual size. Removing the breast implants gets rid of this hassle.
While many women who have breast implants remained satisfied with their augmented figure, options are available if a change is needed. 
3. Correcting Complications 
In rare occurrences, the implants themselves can develop a problem, most notably capsular contracture or implant rupture. Unfortunately, there is no way to correct an implant complication without a breast revision. This technique can restore health, comfort, and aesthetics to implants that have seen better days. 
Most often, the damaged implant will be removed, and a new one will be inserted. 
Interested in Learning More
Whatever your reason for wanting a breast revision, our board-certified plastic surgeon is ready to provide a consultation to help you determine the best course of action. Call Dr. Hochstein at (305) 931-3338 or fill out our online contact form to set up an appointment and begin the process to correct your implants and achieve the look you want.