4 Minute Read:
As we age, our skin begins to break down, making us look much older than we actually are, and definitely older than we feel.
This is especially prominent on our faces, and since our faces are the most visible part of our bodies, age-related issues on our facial skin can cause many people to feel self-conscious.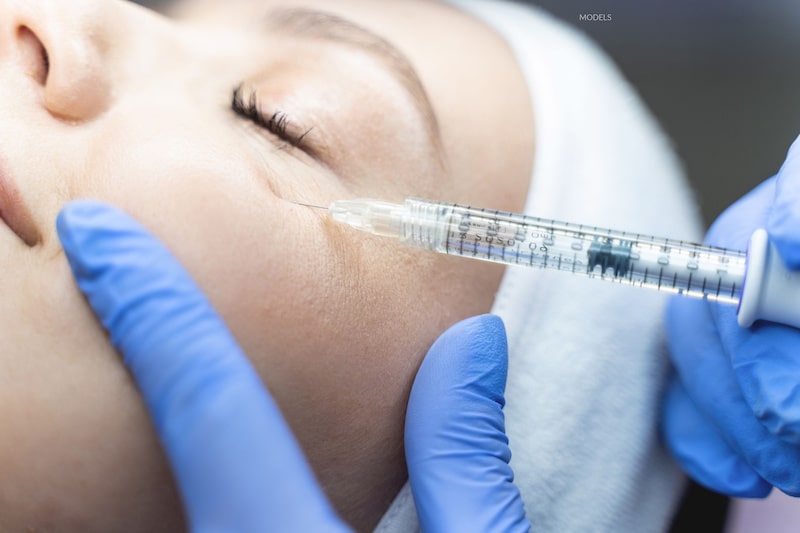 Wrinkles, fine lines, skin laxity (sagging skin), and volume loss are common effects of aging skin.
While dermal fillers are fantastic non-surgical treatments to help rejuvenate your skin, many people tend to only think of hyaluronic acid fillers (HA fillers) like Restylane® injectables and JUVÉDERM® injectables.
However, Sculptra® Aesthetic injectables are equally effective as other fillers (if not more!!) in helping you achieve the rejuvenated and youthful skin quality and appearance that you've been looking for.
Below, we will explore some of the benefits of Sculptra® Aesthetic to show you why this injectable treatment may be the best option for you!
What Is the Difference Between Sculptra® Aesthetic and Other Fillers?
Dermal fillers that use HA are effective for restoring lost volume in various areas of your body. They work because hyaluronic acid actively attracts and retains moisture, so thin and hollow areas of your facial skin (often under the eyes and in the cheeks) are corrected to give you a fuller, healthier plumpness.
Sculptra® Aesthetic, on the other hand, uses poly-L-lactic acid to smooth wrinkles and lines in the face, fill in areas of volume loss, and augment cheeks.
How It Works
HA dermal fillers smooth the skin and improve lost volume by retaining water moisture in your skin. These fillers are injected just below the surface of your skin, and results can usually be seen within 24 to 48 hours. However, Sculptra® Aesthetic is injected deep into the dermis of your skin. That is because this filler works by promoting the production of collagen and elastin (which are responsible for the strength, health, and elasticity of your skin).
So, while hyaluronic acid dermal fillers work as a bandaid to age-related skin concerns, Sculptra® Aesthetic actually treats these issues at their core.
Treatment Locations
Whereas different dermal fillers are used in specific areas of the face (depending on their specific type), Sculptra® Aesthetic can be used on the cheeks, chin, under the eyes, and around the nose and mouth to help give you the results you desire.
You can even use Sculptra® Aesthetic to enhance the volume and shape of your buttocks!!
In this sense, the options available to you with Sculptra® Aesthetic are endless compared to other dermal fillers!
Lasting Results
Another difference between Sculptra® Aesthetic and other injectable fillers is that Sculptra® Aesthetic is long lasting. While no filler is permanent, many of the results offered by other dermal fillers wear off in 12 to 18 months.
But Sculptra® Aesthetic can last over two years, with some patients reporting stunning results after four to five years! This is because of the increased collagen and elastin in your skin after your Sculptra® Aesthetic injections.
How Is a Sculptra® Aesthetic Treatment Performed?
Like any dermal filler treatment, Sculptra® Aesthetic is an injectable procedure that takes less than one hour to complete. Many patients are finished with their injectable treatment in 30 to 45 minutes, and since there is no downtime associated with this treatment, Sculptra® Aesthetic is the perfect lunchtime procedure.
You can return to work immediately after your treatment, and no one around you will be the wiser!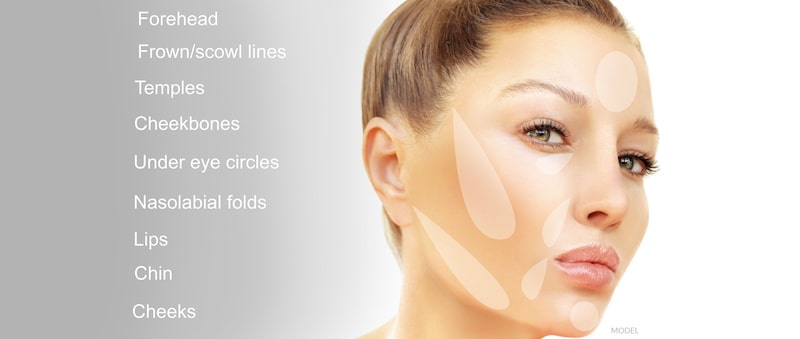 For your treatment, a topical ointment will be applied to your skin. Then, one of our trusted and knowledgeable Medspa staff members will inject the Sculptra® Aesthetic solution into the targeted areas of your skin.
You may feel a slight pinching sensation, though there is no reported pain with this treatment.
Most patients require three treatments, spaced two to four weeks apart to receive optimal results. It is important to understand that because this treatment works by stimulating collagen and elastin, your results will not be immediate. Instead, it can take up to six weeks for your results to become evident.
How Can Sculptra® Aesthetic Help You?
If you suffer from frustrating signs of aging in your face, and you are looking for long-lasting results that can make you feel more confident and comfortable with the way you look, then Sculptra® Aesthetic can be the right choice for you.
In addition to treating skin creases and volume loss, Sculptra® Aesthetic can treat smile lines and marionette lines around your nose and mouth.
After your Sculptra® Aesthetic treatment, you can look forward to smoother, more rejuvenated skin with restored volume to help you look much younger than you have in years! Isn't it about time that you look as young and healthy as you feel?
Well, now you can. So don't delay any longer.
Interested in Learning More?
If you think that Sculptra® Aesthetic is right for you, then contact Hochstein Medspa and Wellness Clinic today. You can call our Miami office at 786-802-6699 or fill out our online contact form to schedule a consultation.