2 Minute Read: 
The term "female rejuvenation" covers a variety of procedures. The purpose of these surgeries is to modify the shape, size, or structure of the female body to appear younger and fitter.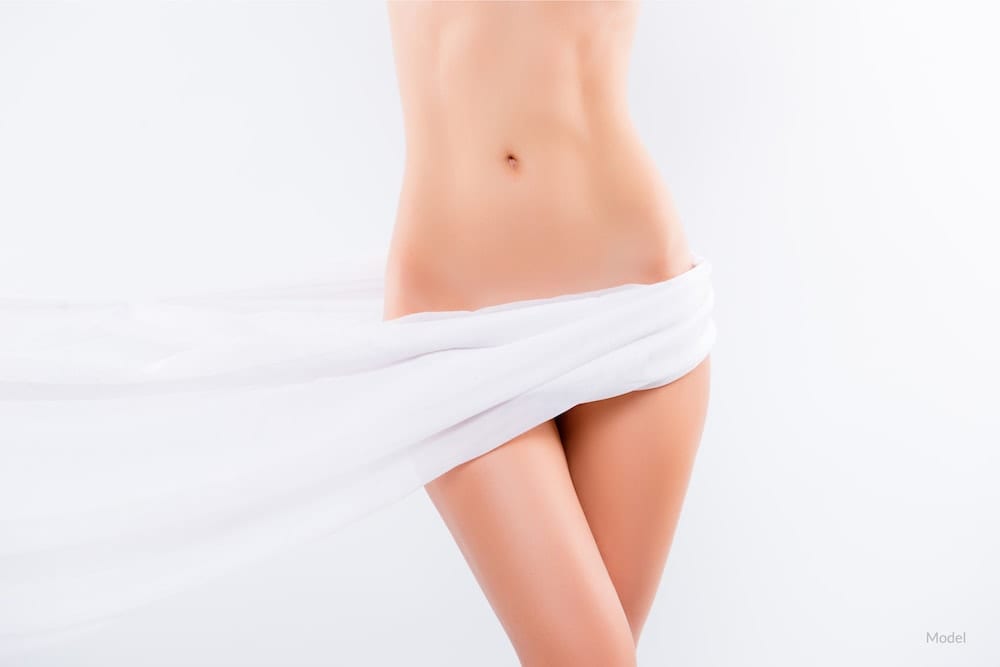 Female Rejuvenation After Childbirth
While childbirth is a magical moment in any woman's life, it is also a process that takes a toll on the body. After giving birth, many women turn to cosmetic procedures to get their pre-pregnancy body back.
Some of the most common post-pregnancy plastic surgeries are:
A breast lift: A breast lift procedure can significantly reduce the impact pregnancy and breastfeeding had on a woman's breasts.
A Mommy Makeover: A Mommy Makeover is a combination of several cosmetic procedures that look to reverse the effect of pregnancy.
A labiaplasty: A labiaplasty is a more intimate but potentially necessary option after childbirth that addresses the vaginal area.
What Are the Benefits of a Labiaplasty?
A labiaplasty, also known as labia rejuvenation, is a surgery that looks to decrease the size of the labia minora (the inner tissue of the female genitalia) so it is aligned with the labia majora (the outer tissue of the female genitalia).
The excessive stretching of the female genitalia during childbirth can result in permanently enlarged vaginal lips. This is one of the most common reasons women choose labiaplasty as a female rejuvenation procedure post-childbirth.
Every woman wants to feel confident in her body. If a woman experiences enlarged vaginal lips post-childbirth, she might feel insecure about her new appearance. This can be damaging to her confidence and her sex life. Additionally, many tightfitting clothes, such as yoga pants and workout clothes, may feel too embarrassing to wear. All of these problems can be resolved with a labiaplasty.
What Is a Labiaplasty Procedure Like?
A labiaplasty is commonly performed in one of two ways. The first reduces the edges of the lips, so they do not protrude. This gives a trimmed inner fold aesthetic. The second approach removes a V-shaped wedge of tissue and sews the edges back together to attain a natural reduction in the lip size. Your plastic surgeon will advise which procedure is better for your unique case.
What Is a diVa® Laser Vaginal Therapy Treatment?
You can do a lot more than address enlarged vaginal lips with cosmetic procedures. Laser vaginal rejuvenation with diVa® can help with vaginal laxity, dryness, wall thickness, and involuntary bladder leakage.
A diVa® laser vaginal therapy treatment is performed at our MedSpa.
Interested in Learning More?
Dr. Leonard Hochstein's offers a wide variety of surgical and non-surgical female rejuvenation procedures, including labiaplasty. If you are uncomfortable with your body post-childbirth, there is no reason you should settle living with this new body. Dr. Hochstein can get you your pre-baby body back. 
Book an appointment today by calling our surgical offices at 305-931-3338, our MedSpa at 786-802-6699, or by filling out this form.