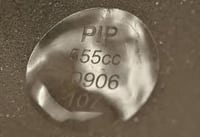 Between 2001 and 2010 French company Poly Implant Prothese (PIP) manufactured and supplied purportedly cohesive silicone gel breast implants. It is reported that as many as 50,000 women, including thousands in the UK, could have received these implants.
Recent developments with PIP breast implants have raised questions about their safety and long term effects. Although these issues do not affect any women who have had their breast augmentation performed in the United States many women in the South Florida area, who have had their surgeries in Latin America are affected. I would like to discuss the issues and offer some guidance.
From 2001 PIP, a French breast implant company, used an inferior grade silicone in its cohesive gel prosthesis. The gel used was approved for use in mattresses and not for human applications. Recent data suggests that this may lead to an increase risk of shell failure and leakage of the silicone gel. A French research group has come to the conclusion that this risk may be 5 fold higher than with approved silicone breast implants.
A leakage of silicone can lead to local effects such are hardening of the breast, discomfort and pain, and change of breast shape. There is absolutely no data to suggest that there is any increased risk of developing breast cancer or any other form of cancer. There is also no increased risk of any other disease process.
I believe that patients with PIP breast implants should have them replaced and I also believe that waiting until problems arise is a poor choice as some of the side effects can lead to scarring which can compromise the final result. I do believe that silicone implants are still the best choice for replacement but that decision can be made after discussion with your surgeon.