3 Minute Read:
Plastic surgery has helped many people around the world achieve the body of their dreams. However, the thought of post-procedure scars may stop many from pursuing a cosmetic surgical procedure they would otherwise want.
If you are considering a breast lift surgery, scarring can be a major issue of concern. While there is no way to get a scarless breast lift or evade scars entirely, your surgeon may opt for a reduced-scar breast lift technique to deliver exceptional results with less scarring or ensure the scars are located where they are least conspicuous.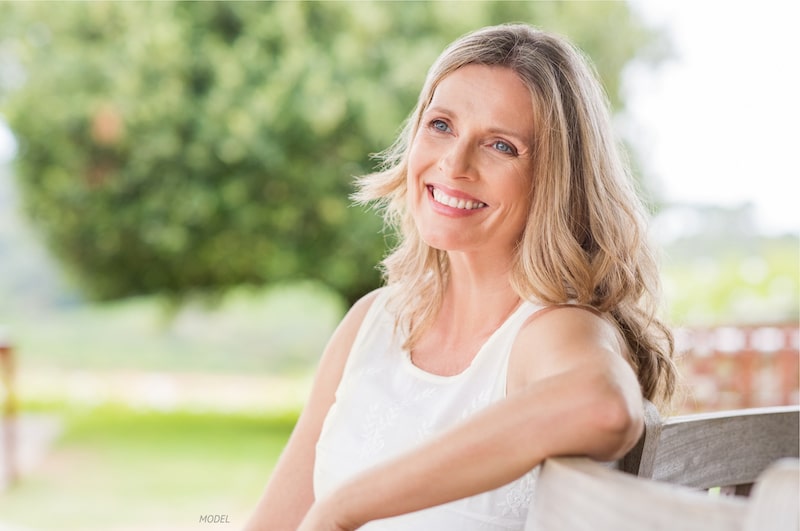 The size and shape of the scar will depend on your surgeon's skill and the type of incision used. This is why it is crucial to find a competent plastic surgeon with the ability to lift your breasts and make them perkier and more youthful with the least amount of scarring.
Breast Lift Techniques and the Amount of Scarring to Expect
Different incision types can be used to perform a breast lift procedure. The most suitable incision technique for you will depend on the degree of sagging, overall breast size, and your desired outcome.

Anchor Lift
The anchor lift is the best choice for women with a significant amount of breast sagging. The incision goes around the areola, down the lower pole of the breast, and across the bottom seam of the breast.
Being the most extensive type of breast lift surgery, the anchor lift technique results in the most noticeable scarring but offers significant internal breast tissue reshaping.
The Lollipop Lift
This is a common approach used by women who seek to achieve an aesthetically pleasing lift for a moderate amount of sagging. An incision is made around the areola and vertically between your areola and breast crease to make a lollipop shape.
Compared to the anchor lift, the lollipop lift produces shorter scars while creating a beautiful aesthetic and breast symmetry.
Donut Lift/Periareolar
This technique is used to improve mild sagging. With only a single incision along the areola's circumference, this method limits the removal of excess skin and tissue. It is ideal for women with minimal sagging and is associated with negligible scarring since the incision only goes around the areola.
During your consultation, Dr. Hochstein will review your concerns and help determine which method is best for you. With years of experience in breast surgery procedures, he uses his extensive knowledge and skill to select the best technique and deliver the most satisfying results with the least amount of scarring possible.
You will also learn more about scar management and the best recommendations for reducing the visibility of scars.
What Does a Breast Lift Look Like?
If you would like to see how breast lift surgery has helped Dr. Hochstein's previous patients, visit our breast lift surgery before and after photo gallery to learn more.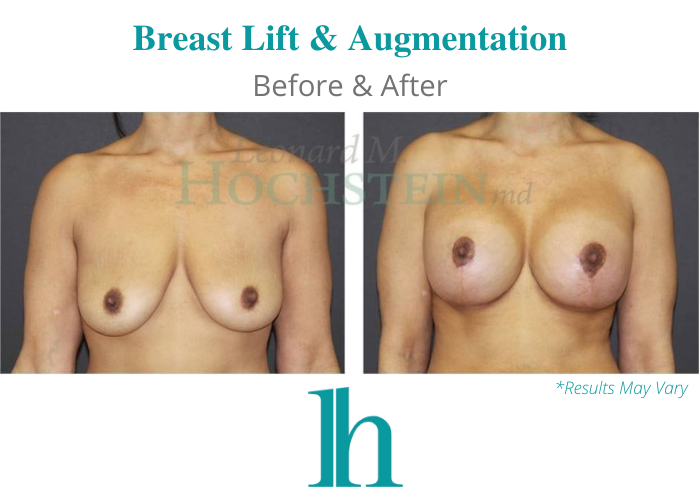 Interested in a Breast Lift Consultation?
Are you ready for a breast lift? We invite you to contact us at 305-931-3338 or fill our online form to schedule your consultation with Dr. Hochstein.