Is It Finally Time to Consider a Breast Lift?
Posted February 15, 2021 in Breast Lift
2 Minute Read: 
Many aging women are happy with their breasts' size; they just wish they were a bit perkier. They may miss the breasts of their earlier years that sat high on the chest.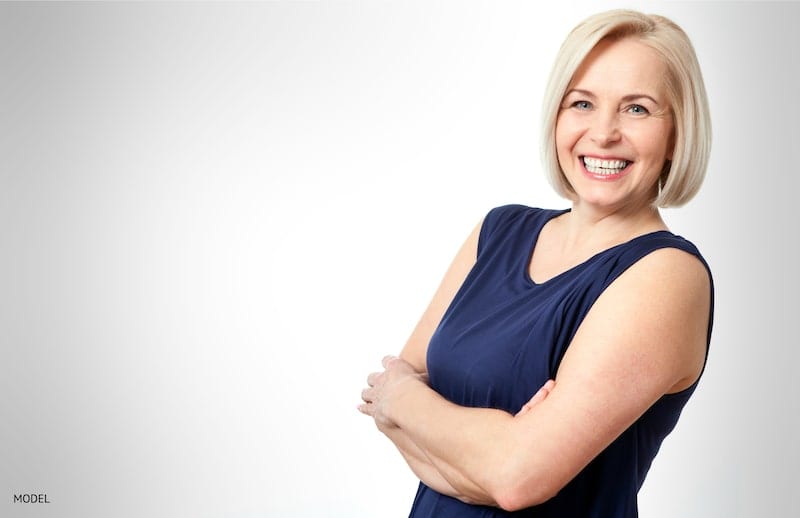 A breast lift can help women fix this problem, but it can feel like an overwhelming choice to make. So, how do you know if you are really ready for a breast lift?
What Is a Breast Lift?
A breast lift, also known as a mastopexy, raises the breast by removing excess skin and tightening the remaining skin. If necessary, the nipple may be repositioned to match the breasts' new positioning.
Am I a Good Candidate for a Breast Lift?
The right candidate for a breast lift:
Has sagging breast tissue and/or downward-pointing nipples

Has excess, loose skin around their breasts

Is in good general health

Is a non-smoker or is willing to stop smoking before and after the procedure

Has realistic expectations for the surgery
What Are the Reasons to Get a Breast Lift?
Overall, women tend to consider a breast lift because their breasts have significantly lowered with time. This can occur for various reasons, including significant weight changes, breastfeeding, and genetics. A breast lift can also eliminate excess skin and address tissue sagging.
What Are the Reasons Someone May Delay a Breast Lift?
Any surgery is a big decision. You may have concerns about getting a breast lift because you are concerned about cost, nervous about the surgery, or worried about scarring.
However, none of these concerns should really prevent you from getting your breast lift:
Cost

: Anytime you invest in yourself, it is a worthwhile cost. A breast lift will cost money, but the return-on-investment is enormous. You get life-long results that help improve your confidence and increase your happiness.

Surgery concerns

: To minimize risks, make sure you always schedule your cosmetic procedures with a board-certified plastic surgeon. Their extensive training and experience will help you feel that you are in safe hands. Additionally, it is essential to understand that doctors vet who can proceed with surgery. During your consultation, the doctor will learn about your medical history and your current state of health to determine if you are a viable candidate for the procedure. Anyone that is a high-risk for surgery complications is not approved.

Scarring

: This surgery will leave some

minor incision scarring

. However, these scars will fade over time. Anti-scarring creams can also speed up this process.
Interested in Learning More?
You can have the breasts of your youth again! To book a breast lift consultation with Dr. Hochstein, call (305) 931-3338 or fill out this form.