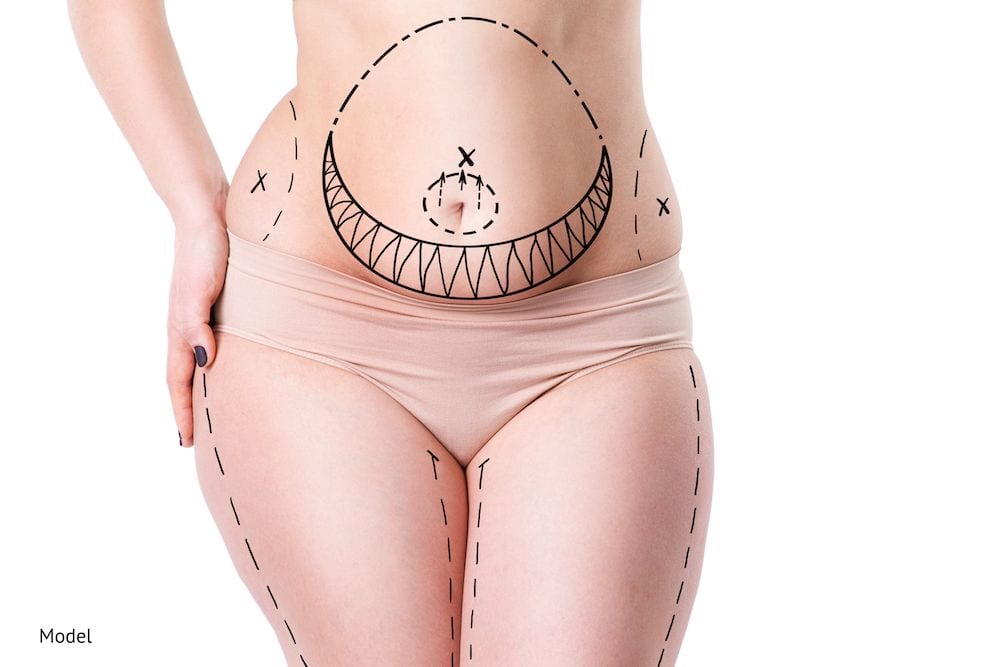 2 Minute Read: 
While losing weight and body contouring can go hand in hand, they are not the same. A weight loss journey can have many steps depending on the goals of the person, including things like dieting and exercise, weight loss surgery, and skin removal surgery. 
In some cases, people choose to undergo body contouring to enhance their final results. Similar to skin removal surgery, which trims away excess skin loose skin after significant weight loss, a body contouring surgery like a liposuction treatment is meant to enhance the appearance of the body in ways that diet and exercise cannot. 
What Is a Liposuction Treatment?
A liposuction treatment (or Lipo 360) is a body contouring procedure that uses vacuum technology to remove stubborn fat from various areas of the body. A liposuction is considered a body contouring procedure because it only eliminates enough fat to enhance the shape of the body. It does not remove enough fat to shed pounds or dramatically reduce weight. 
Even Lipo 360, which removes unwanted fat from the circumference of the body to comprehensively sculpt and define your physique, cannot provide a lasting solution for obesity.
Since it can be very dangerous to try to remove significant amounts of fat at one time, a liposuction patient may be encouraged to prepare for their procedure by getting as close to their ideal weight as they can naturally. 
Anesthesia is used to ensure comfort, and most people can return to normal activities a few days after their surgery.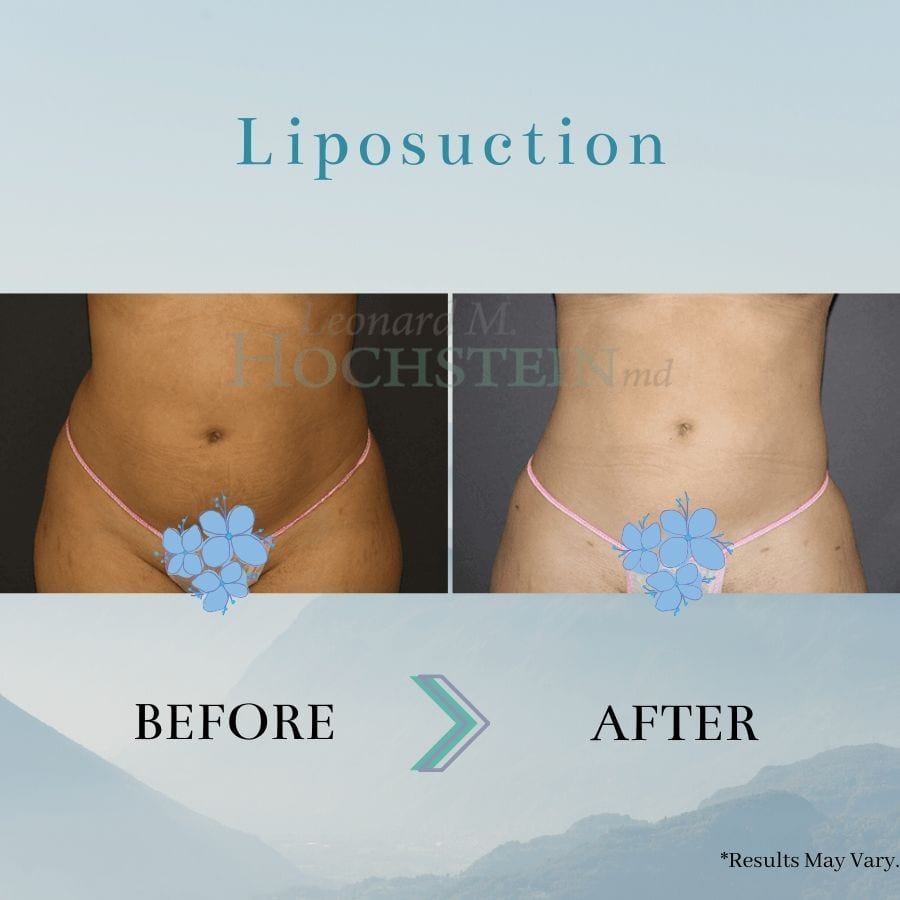 What Can a Liposuction Procedure Not Do?
Since a liposuction treatment removes fat from the body, it is often misinterpreted as "weight loss." Unfortunately, this body contouring procedure is not a weight loss surgery. 
Weight loss surgery is used to aid in the process of losing significant amounts of weight over a period of time. Examples of weight loss surgeries include gastric bypass, a gastric band, or a sleeve gastrectomy. Unlike a liposuction procedure, weight loss surgeries do not remove the excess fat directly, but rather adjust the amount of food that the person can consume, which aids in appetite control. 
A liposuction procedure can help to enhance the definition of natural body contours. It cannot: 
Remove stretch marks 

Correct cellulite 

Trim excess skin

Prevent weight gain 

Replace consistent diet and exercise 

Remove significant amounts of fat at once 
Want to Learn More? 
If you are considering undergoing a Lipo 360 procedure and would like to learn more about your options in Miami, Florida, please contact Dr. Hochstein at 305-931-3338 or fill out our online contact form to set up a consultation.