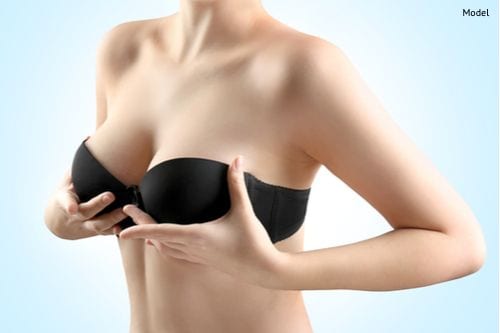 2 Minute Read:
Full breasts can add beautiful shape to a woman's contours; however, if the breasts are too large, they can become a hassle. Women who are "gifted" with cumbersome breasts may find themselves having to work around their chest in their everyday lives.
Fat reduction can be difficult to target, so even if you are trying to reduce the size of your breasts with diet and exercise, genetics may get in the way.
Fortunately, there is a way to reduce the size of your breasts and improve your lifestyle. A breast reduction could be a great option for women who are experiencing physical or emotional distress over the abnormally large size of their breasts.
A breast reduction is a cosmetic surgery that minimizes the size of the breasts by removing excess fat and tissue and trimming away loose skin.
By getting rid of the extra weight in your bust, a breast reduction can help you ease your lifestyle.
Breast Reduction Enhances Your Wardrobe
Large breasts can limit your wardrobe. They may make it difficult to find tops that fit, and wardrobe malfunctions can be a constant worry. With a breast reduction, more clothing options will be available. In the hotter months, when bathing suits, crop tops, and sundresses are a must, a manageable bust can make it easier to cross everything off your shopping list and express your style.
Breast Reduction Helps You Become More Active
The weight of your breasts can hinder your ability to be highly active. Whether it be rigorous exercise or simply being able to pick up your children, large breasts can make everyday tasks difficult. Many women experience back pain from the weight of holding up their breasts. A breast reduction can make it easier to start and maintain an exercise routine or participate in activities that may have been an obstacle before. Smaller breasts can also reduce back pain and the need for extensive support wear when being active.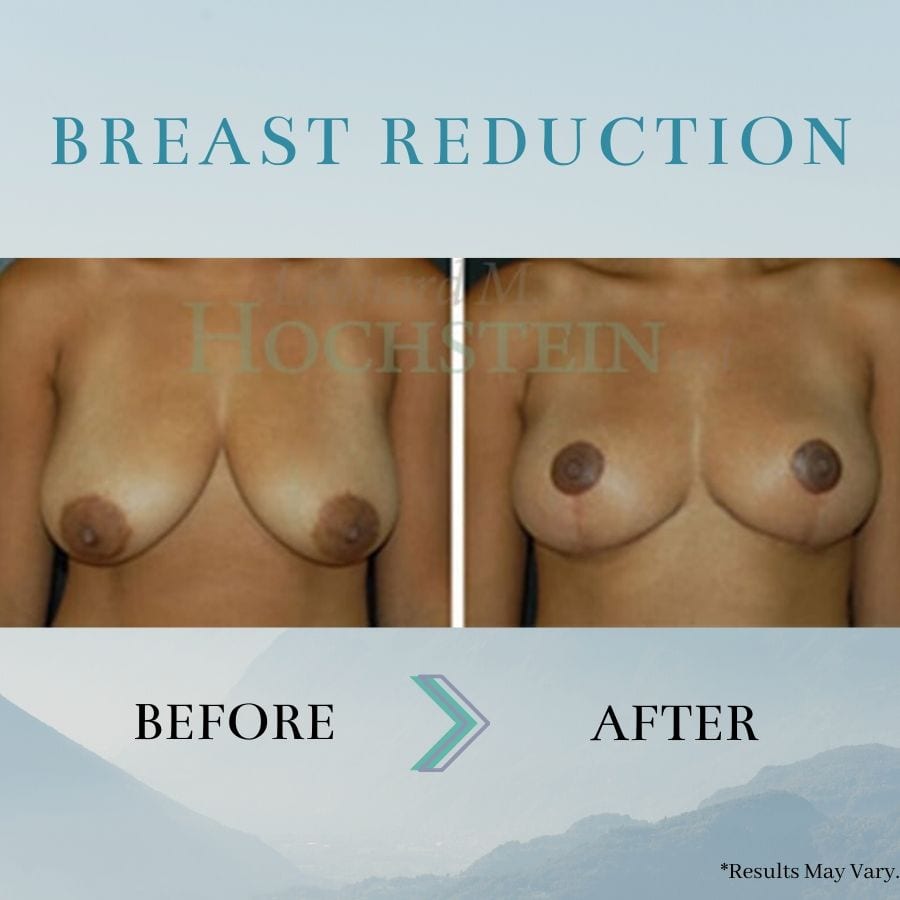 Breast Reduction Improves Your Contours
A breast reduction can correct and improve the appearance of large or pendulous breasts. Combining a breast reduction with a breast lift surgery is a great way to reduce the size of the breasts while enhancing their shape to make them look more youthful and harmonious with the rest of your body. Improvement in body image can help you to express your style and boost your confidence.
Want to Learn More?
If you are considering a breast reduction and would like to learn more about your options in Miami, Florida, please contact Dr. Hochstein at 305-931-3338 or fill out our online contact form to set up a consultation.