6 Minute Read
---
Table of Contents
What Causes Acne?
Treating Acne With Genius Radiofrequency Microneedling
How Broadband Light Therapy Treats Acne
How to Have an Effective Routine for Acne-Prone Skin
---
Acne. Most of us have it, but very few of us know how to get rid of it.

It can come in many different shapes and sizes, but regardless of how your own acne manifests, there is one something that everyone with acne shares:

It always manages to make us feel less confident in our appearance.

Even if you managed to get rid of your acne as an adult, blemishes from your teen years can leave scars for you to deal with for years to come.

And with so many different products on the market, it is hard to determine which treatment or product will turn out to be the remedy for your skin.

To combat acne, you first have to understand a bit about why acne develops in the first place.

What Causes Acne?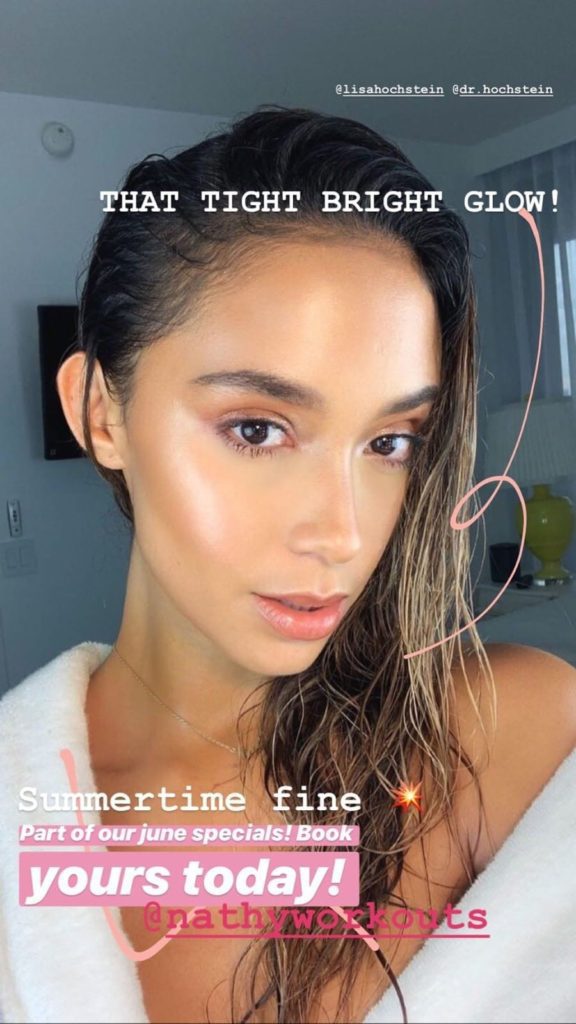 Acne is caused by hair follicles that are filled with too much oil, bacteria, or dead skin cells.
These irritants clog the pores, which causes them to swell to the surface of the skin, resulting in the formation of whiteheads, blackheads, and pimples throughout that face and body that everyone is familiar with.

Unfortunately, topical creams and cleansers aren't always enough to clean these foreign pollutants out of your pores.

Sometimes, you have to go for a treatment that can reach a bit deeper into the skin.

Treating Acne With Genius™ Radiofrequency Microneedling
If your skin isn't compatible with light-based treatment or if you wanted to give a different type of treatment a try, the Lutronic® Genius™ Radiofrequency Microneedling device can significantly improve the appearance of your acne and acne scars.
What Is Genius™ Radiofrequency Microneedling?
Lutronic® Genius™ Radiofrequency Microneedling is an FDA-approved method of treating a range of skin concerns, such as:
Acne and acne scars
Fine lines and wrinkles
Sagging skin
What Does Genius™ Radiofrequency Microneedling Do?
During the microneedling sessions, the Lutronic® Genius™ device uses slim needles to penetrate different layers of depth in the skin.

Those needles then emit radiofrequency (RF) energy throughout the different points in the skin, creating a much smoother texture.

How Does Genius™ Radiofrequency Microneedling Treat Acne and Acne Scars?
When the RF energy is emitted into the skin, it stimulates the production of elastin and collagen, the proteins responsible for the development of skin tissue.

Boosting this process with RF energy smooths out the surface texture and eliminates the pollutants in the pores, tackling both current and past acne conditions simultaneously.

What Should I Put on My Skin After Genius™ Radiofrequency Microneedling?
Similar to a Hydrafacial® MD or microneedling with platelet-rich plasma, you want to be careful with what you are putting on your face after a radiofrequency microneedling treatment.

While the needles are extremely slim, they still technically create small wounds throughout your face, which means putting the wrong type of product could be harmful to your results.
Here are some products you should consider:
A gentle facial cleanser to avoid harsh chemicals
Lotion/moisturizer to promote effective healing
Sunblock to avoid damage from the sun's UV rays
Hyaluronic serum to give your face even more hydration
How Broadband Light (BBL)™ Therapy Treats Acne
If you aren't looking to go with a microneedle treatment, our Medspa offers BBL™ therapy, which uses an intense light therapy that treats acne from within. It is also an effective acne scar treatment.

BBL™ therapy works by destroying the bacteria that cause acne in the first place, often providing results that are comparable to acne medication (antibiotics).

The light beams are configured to target and destroy the bacteria from the under the surface of the skin, penetrating down to the second layer without causing any damage to the surface layer skin.

It also helps to get rid of acne scars and dark spots left behind from previous blemishes, so skin looks smoother and clearer over time.

How Does BBL Work?
BBL is a type of intense pulsed light (IPL) treatment that is similar to laser treatments. Both use beams of light to treat a variety of skin conditions.

IPL, however, releases light beams with more varied wavelengths than typical laser treatments.

The light is scattered and less focused as it's turned into heat by the skin, reducing conditions like wrinkles, spots, and other deformities.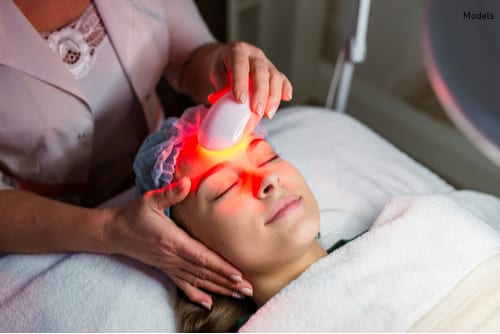 IPL treatments have been growing in popularity over the last two years because of their effectiveness in treating a range of skin concerns.

According to a report from the American Society of Plastic Surgeons, 675,552 IPL treatments were performed throughout 2018, which is close to 8,000 more than the total number in 2017.

Am I a Candidate for BBL Therapy?
Patients whose acne doesn't respond to skin care changes or topical treatments can be good candidates for BBL treatment, which can effectively treat many different types of acne, including:
Hormonal acne
Adult acne
Cystic acne
Acne pustules
Acne scars
Enlarged pores
Rosacea
Severe redness and irritation due to acne
What Is BBL Recovery Like?
BBL requires only a minimal recovery time since all of the treatment is done through light-based technology.

The treatment may cause mild skin irritation or discomfort, but patients are typically able to return to their regular routines as soon as they are comfortable doing so.
How to Have an Effective Routine for Acne-Prone Skin
Even after going through BBL® or Lutronic® Genius™ Radiofrequency Microneedling treatments, you need to maintain your results with an effective skin care routine.

Knowing which tools to use can tip the scales in your fight against acne.
Here are a few features of the best acne treatment products on the market:
Contain benzoyl peroxide
Contain salicylic acid
Contain retinol
Are gentle, non-irritating, and oil-free
Consistency is key when establishing skin care that works. Find a combination of cleanser, moisturizer, and toner that works for your skin, and keep up the routine.

Search for products that contain acne-fighting ingredients (like salicylic acid) along with light moisturizing ingredients that are good for your skin, like glycerin or hyaluronic acid.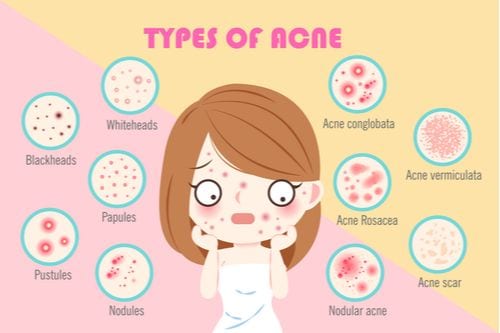 Avoid products that are too heavy or greasy.

Best Makeup and Cosmetic Products for Acne-Prone Skin
Non-comedogenic
Non-greasy
hypoallergenic
Non-irritating
Oil-free
3 Ways to Avoid Making Your Acne Worse With Cosmetic Products
Use as little makeup as possible when covering up blemishes to prevent further irritation.
Find products specially designed to both cover and treat acne blemishes.
Look for makeup containing salicylic acid, a proven acne fighter, or mineral-based products.
Much as with skin care, keeping a consistent makeup routine—rather than constantly switching up products—can help keep acne at bay.
Interested in Learning More?
Contact us online or call us at 786-802-6699 to visit the Medspa soon.