3 Minute Read:
One of the most common reasons (if not the most common reason) why men and women undergo cosmetic procedures is because they are frustrated with excess fat in their body.
Whether it be a surgical procedure like liposuction 360 (which Dr. Hochstein performs in his regular office), or a non-surgical treatment like CoolSculpting® (which is performed by the trusted and talented Hochstein Medspa staff members), there are many options available to help you lose the stubborn fat that just doesn't seem to go away, no matter how strict your diet is or how often you go to the gym.
However, one of the most beneficial and trustworthy non-invasive methods of getting rid of that fat is the revolutionary truSculpt® treatment by Cutera®.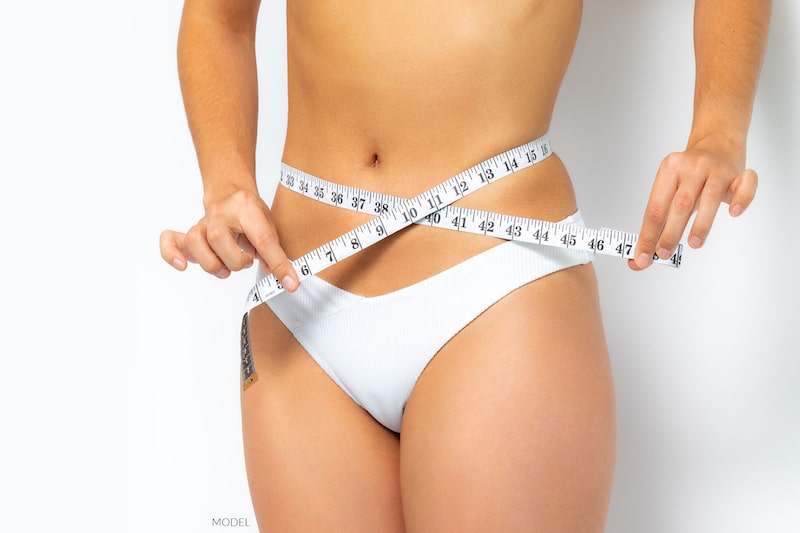 With truSculpt® iD, you not only have the opportunity to get rid of bothersome fat in a pain free and non-surgical manner, but you also get a procedure that helps to tighten loose skin left after the fat is removed, which is something that many of the other fat-reducing, body contouring procedures and treatments do not offer.
Read on to see how truSculpt® iD can help you achieve the trim and toned body you've always wanted.
How Is truSculpt® iD Performed?
There are many positives about truSculpt® iD (the newer and more improved version of truSculpt®), including the fact that it delivers quality results in as little as 15 minutes without invasive surgery or downtime. Additionally, anesthesia is not needed, as most patients report only feeling a warm sensation comparable to a hot stone massage during their truSculpt® iD treatment.
For this treatment, radiofrequency energy is directed at the area(s) of the body with pockets of stubborn fat (usually the abdomen and midsection, arms, and thights).
To achieve this, the truSculpt® iD applicator is positioned on the treatment area, and then the radiofrequency (RF) energy heats the targeted fat cells, destroying them in the process. Over the next several weeks, your body will naturally get rid of these dead fat cells through the lymphatics to leave you with a more contoured appearance.
While your truSculpt® iD treatment can give you long-lasting fat reduction, to achieve the best results, we recommend having two to three treatments performed, which should be spaced four to eight weeks apart.
How Does truSculpt® iD Help to Tighten Skin?
As we mentioned above, what makes truSculpt® unique is its ability to tighten the skin in addition to getting rid of unwanted fat. Skin tightening is extremely important, since loose skin can result after fat is removed from the body.
As the RF energy heats and destroys the subcutaneous fat, it also stimulates collagen production. This is important because collagen is responsible for the skin's strength and overall health, including better elasticity.
So, with the increased collagen, the skin naturally tightens and becomes healthier. This means that once your truSculpt® iD treatments are complete, you can walk around with better comfort and confidence in your new and sculpted appearance.
Why Trust Your truSculpt® iD Treatment Hochstein Medspa?
Whatever surgery or treatment you undergo, you want to make sure that your care provider is putting your health and results first. The Hochstein Medspa staff is not only knowledgeable, skilled, and experienced in performing treatments like truSculpt® iD, but they are dedicated to their patients.
At your truSculpt® consultation, you will have the chance to ask as many questions as you need, knowing that you will receive honest answers from professionals who know and care. We are here to help guide you through your fat reduction and body contouring process so that you can achieve an appearance that you can be proud of having.
Want to Learn More?
If you are interested in truSculpt® and want to see how this treatment can help you achieve the results you desire, then contact Hochstein MedSpa today.
You can call our Miami office at 786-802-6699 or fill out our online contact form to schedule a consultation.