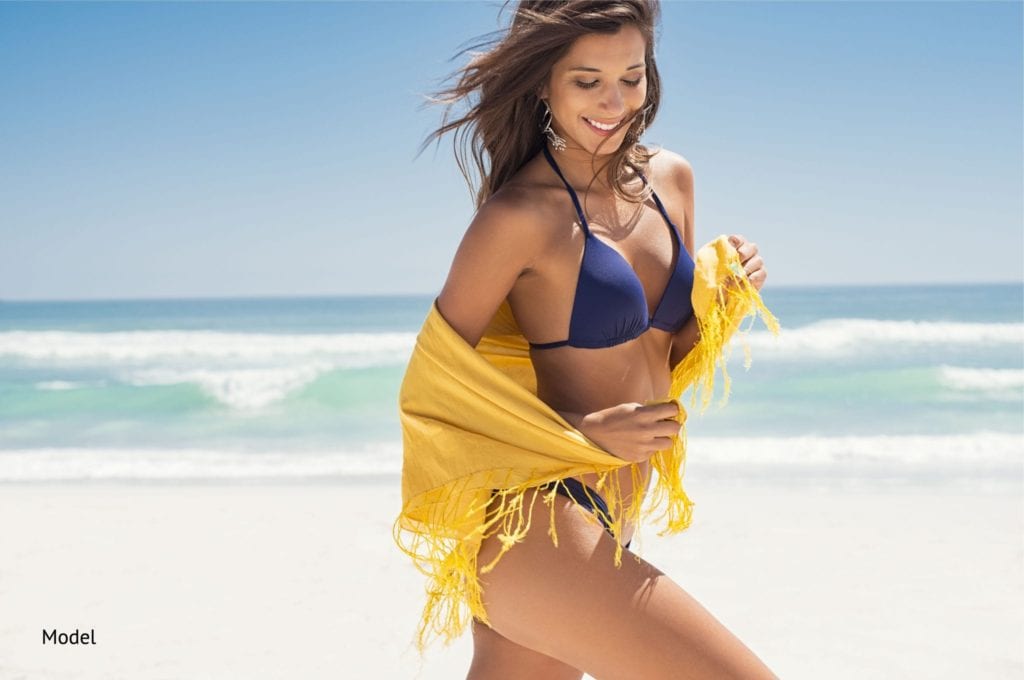 2 Minute Read:
Summer is around the corner, and with it comes warmer weather, fewer clothes, and, hopefully, some time to relax. Looking and feeling your best can help you to get the most out of the summertime.
If you have been doing your best to prepare for summer but still need that last boost to get you to your ideal summer body, these plastic surgery procedures may be able to help.
A Brazilian Butt Lift
A Brazilian Butt Lift, or BBL, is an increasingly popular procedure, especially when preparing for summer. A BBL uses lipo 360 to remove excess fat from one part of the body and inject it into the buttocks to increase its size, shape, and elevation. The BBL is praised for its ability to provide a bigger, perkier butt while offering slimmer contours for the belly, hips, and thighs.
A BBL is ideal for achieving an hourglass shape to be sundress or bikini-ready.
A Tummy Tuck
Belly fat can be annoying, especially when trying to pick out the right bathing suit. For bikini lovers, stubborn belly fat, loose skin, and stretch marks can make it hard to feel your beach best. A tummy tuck, or abdominoplasty, uses lipo 360 to remove excess fat and cut away excess, loose skin from the lower abdomen. The tummy tuck is not a weight-loss procedure; however, it will enhance abdominal contours by trimming away the excess skin and fat and tightening the abdominal muscles.
The incision for a tummy tuck can often be placed low enough to be covered by bikini bottoms.
A Breast Augmentation
Speaking of bikini bottoms, what about bikini tops? Or maybe crop tops?
Whatever your style, summer is also an excellent time to show off your bust. A breast augmentation is a breast enhancement procedure that uses implants to add volume and adjust the shape of the breasts. A breast augmentation can be customized to fit your goals and can often be combined with other procedures, such as a breast lift, to achieve the ideal results.
It is usually advised to try to undergo your surgeries as far out from summer as possible as swelling can persist for weeks or months, and sun exposure can affect scarring. The best way to determine the timeframe needed is to undergo a consultation.
Want to Learn More?
If you would like to learn more about procedures that can help you get ready for summer, please feel free to contact Dr. Hochstein at 305-931-3338 or fill out this form to set up a consultation.