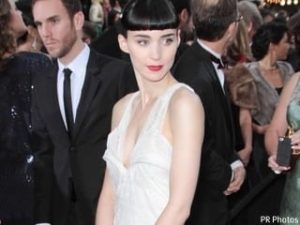 Not long ago, women seemed to gravitate toward more ample breasts like that of Christina Hendricks from Mad Men, but these days, they seem to want breast enhancements that are a bit more diminutive, says Huntington, NY, plastic surgeon James Romanelli, MD. He credits less-endowed, red-hot actresses like Rooney Mara from Girl with the Dragon Tattoo.
"A number of people associate breast augmentation with a large breast size, but it appears that more women are opting for smaller breast implants on Long Island," Dr. Romanelli says. "They are seeing that surgical augmentation has the ability to shape and enhance their profiles without going to extremes."
In addition to a more on-trend look, Dr. Romanelli says women are opting to go smaller for a more balanced look to their bodies, to fit in clothing better, and to make exercise more comfortable.
"I've particularly noticed this trend among women who are extremely active and find that overly large breasts can be burdensome," he says. "More and more often, women are coming to my practice with pictures of small-breasted celebrities to give me examples of what they're looking for."
With Mad Men returning to television this month after an 18-month hiatus, do you think the return of Hendricks' character will swing the pendulum back in the other direction?
Posted Tuesday, March 20, 2012 by Shellie Terry Benson, Editor of New Beauty Magazine