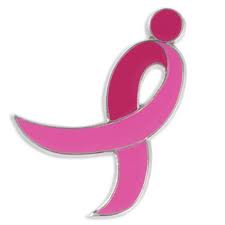 The outcry that swept across the United States following a decision by the Susan G. Komen for the Cure foundation to cut off financing for Planned Parenthood brought back to center stage the explosive partisan politics and culture wars waged around the wedge issue of abortion.
Abortion, a polarizing topic that provokes little debate in Europe, stirs up bitter and sometimes violent debate that has been raging for decades in the United States. And abortion was the real issue at the core of the furious controversy last week.
It all began when news surfaced that Komen, a Dallas-based fund-raising giant that is the biggest and best-known breast cancer charity in the United States, had decided to end its financial support of Planned Parenthood, a provider of women's health services including contraceptives, breast examinations and abortions.
By way of explanation, Komen said that Planned Parenthood clinics could not perform mammograms on site (the group refers women with breast problems to other clinics, but it does provide screenings) and therefore did not qualify for Komen's aid. It also said Planned Parenthood did not meet its standards because it was being investigated by Congress.
As the largest abortion provider in the United States, performing about 300,000 abortions a year, Planned Parenthood has been a favorite target of anti-abortion forces. Komen never mentioned the abortion issue when explaining its funding move, but supporters of abortion rights saw a message they recognized.
They quickly sent out a howl, accusing Komen of playing politics and giving in to anti-abortion forces and betraying women. Fierce opposition also came from Komen's own ranks, and from two dozen U.S. senators, feminists, the news media and the hundreds of thousands who took to the Internet to threaten to withdraw their support.
The furor was so swift and so strong that The New York Times — sensing a fundamental battle in U.S. society — gave it pride of place on its front page.
"The radical right has been relentless in their efforts to defund Planned Parenthood," Senator Kirsten E. Gillibrand, a New York Democrat who was among the senators who asked Komen to reverse its decision, said Friday morning. "When these extremists don't succeed in getting laws changed in Congress, they resort to pressuring nonprofits such as the Susan G. Komen for the Cure to stop funding Planned Parenthood."
A few hours later, responding to the backlash, Nancy G. Brinker, Komen's founder and chief executive, issued a statement reversing her decision, restoring ties to Planned Parenthood and resuming funding.
"We want to apologize to the American public for recent decisions that cast doubt upon our commitment to our mission of saving women's lives," Ms. Brinker said.
Planned Parenthood wound up with a bonanza: On top of Komen's annual grant of $680,000, it had a windfall of nearly $3 million from sympathy donors who rushed to its rescue, among them Mayor Michael R. Bloomberg of New York, a billionaire who pledged $250,000.
"It's a true show of women standing for women," said Cecile Richards, president of the Planned Parenthood Federation of America.
"It goes to show you that when women speak out, women win!" said Representative Nancy Pelosi, the House Democratic leader.
Yet it escaped no one's attention that this was a fight of women against women — with supportive men in tow — on an issue that divides the country in half. (A 2009 Gallup poll showed that there are as many American women who oppose abortion as there are American women who support abortion rights.)
Conservative congressmen tried to defund Planned Parenthood last year and failed; Representative Cliff Stearns, Republican of Florida, has started an inquiry charging that the group has used taxpayers' money on abortions, which would be illegal. Planned Parenthood gets $368 million a year in U.S. government grants, according to its 2008-9 report, and has denied using government funds for abortions.
Last week Planned Parenthood escaped a blow once again; indeed, once again, the forces that champion a woman's right to abortion flexed their muscles to effect.
"I think there's been a chord struck over this issue, this issue of political organizations who are trying to politicize women's reproductive health," Ms. Richards said. "This kind of political bullying — I think folks are just saying, 'Enough."'
On the other side, the Komen foundation's reputation suffered a blow.
Ms. Brinker, a major Republican donor who built Komen and its Race for the Cure after her only sister, Susan G. Komen, died of breast cancer at age 36, was not accustomed to public defeat. She seemed unprepared for the withering fire she endured last week as she made the rounds of television news programs to explain her decision to drop Planned Parenthood.
A masterly publicist and marketer, Ms. Brinker has raised nearly $2 billion for breast cancer research over the years, distributed $93 million in grants to 2,000 community health organizations and marshaled the forces of one of the most successful disease-fighting organizations in the world.
She is a recipient of the Presidential Medal of Freedom, the highest civilian award in the United States, and a former U.S. ambassador who developed Komen over three decades with the financial help of her husband at the time, Norman E. Brinker, the late Dallas restaurateur who was considered the father of modern casual dining. Now, her organization may have suffered lasting damage. She faces thousands of disgruntled anti-abortion Komen donors who, disappointed at her retreat on Planned Parenthood, might turn their back on her and her pink-ribbon monument to the fight on breast cancer.
"It's just sad for everybody concerned," said Ari Fleischer, a former press secretary for President George W. Bush whose advice Ms. Brinker reportedly sought. "Komen is a great group, but politically speaking, they're no match for Planned Parenthood."