2 Minute Read:
Spring has always been associated with reawakening and freshness. While this is true in nature, with flowers starting to bloom and the warm temperatures rising, it is also true for your skin.
You want your skin to be healthy, fresh, and glowing in time for spring, whether you are looking to visit a nearby beach or preparing for a larger spring or summer vacation.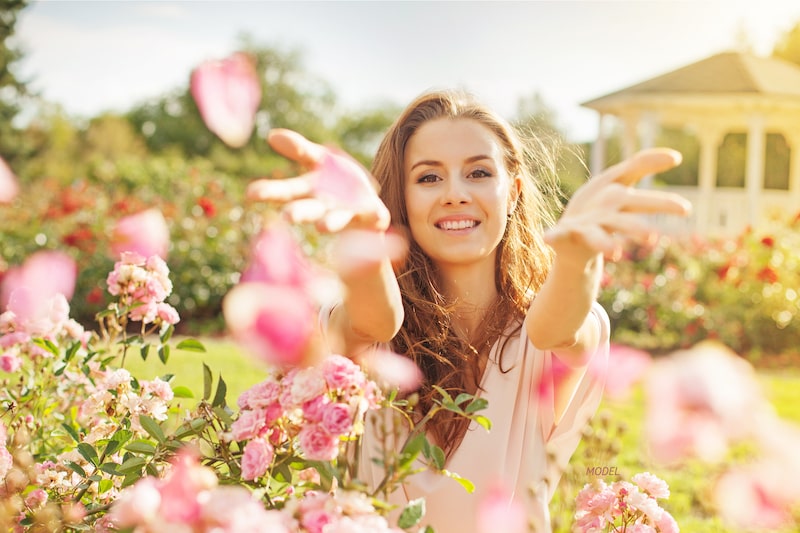 Unfortunately, it is common for your skin to dry out, especially as seasons (and temperatures change), even slightly.
Not to worry. There is a perfect solution for this condition. Chemical peels are great for revitalizing your skin in time for spring.
How to Address the Dry Skin Problem
The dehydration from changing weather causes your skin to dry out, making it feel rough and look dull and tired.
One way to help your skin thrive before spring is undergoing a chemical peel. Chemical peels apply a solution to the face that causes the upper, damaged, and dry layers of skin to flake off while highlighting the new, younger, and more hydrated skin beneath.
How Do Chemical Peels Remove Dry Skin?
Chemical peels have unique formulations that exfoliate dry skin without causing micro-tears, exposing the underlying healthy layer. These solutions are potent enough to eliminate the damaged skin but delicate enough to leave the underlying skin unharmed.
Once the old skin peels away, you are left with softer, smoother, more radiant skin.
How Often Do I Have to Undergo a Chemical Peel?
There are different chemical peels with varying active ingredients.
The length of your results will depend on the depth of your chemical peel. Certain solutions are calmer, and you can undergo repeated peels safely. While these peels can be repeated as needed, they do not penetrate the same depths as stronger chemical peels.
Some stronger chemical peels can only be performed once. Your provider will let you know if a chemical peel maintenance plan will be beneficial for your optimal skin health.
What Else Can Chemical Peels Accomplish?
In addition to dealing with dry skin, chemical peels can be used to:
Minimize fine lines and wrinkles
Even out skin tone by correcting hyperpigmentation
Reduce the appearance of facial scars (such as acne scars)
Remove damaged skin
While you may also experience redness and discomfort a few weeks after treatment, your skin will ultimately flourish in health.
Interested in Rejuvenating Your Skin With a Chemical Peel?
A chemical peel is essential for your healthiest skin in spring. Your skin will be radiant and ready for the warmer season. If you are interested in scheduling a chemical peel with the Hochstein MedSpa, reach out to us today by calling (786) 802-6699 or filling out our online contact form.