Please find these 10 week old black lab mixes a Home!
Posted February 23, 2012 in Home, Rescue Dogs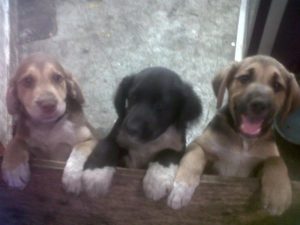 These three puppies and another not in the below picture are 10 weeks old and need immediate rescue. Their mom is a black lab mix and the father is unknown. The mommy was rescued off the street and she ended up having puppies. The mommy has a home but these four puppies still need a rescue or home. If you can help, please call Kathy 305 401 4693.