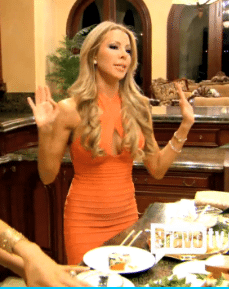 Not only did they hire supermodel Joanna Krupa to revamp a relatively boring cast, but they've also found Lisa Hochstein (above).
The two newbies complete a cast that retained public relations maven Marysol Patton, Alexia Echevarria, Lea Black and Adriana de Moura and added celebrity chef Ana Quincoces and dentist Karent Sierra.
Meanwhile, the 29-year-old Hochstein, a resident of Miami Beach's Sunset Islands, obviously combines the grace of the former Playboy model that she is with slight touch-ups by her husband of three years. He is well-known plastic surgeon Lenny Hochstein, aka The Boob God.
Lisa turned up on the beach in Miami Beach the other day when she posed exclusively for Gossip Extra – and let's just say Dr. Lenny knows what he's doing!