2 Minute Read:
Every family has its own unique traditions during Thanksgiving. For many, this is a time to gather and celebrate with loved ones over classic dishes like roast turkey with stuffing, pumpkin pie, and more delicacies. Indeed, the season is filled with a great variety of food and beverages, leading many people to gain unwanted weight.
Thankfully, this winter, you can melt away your fat with VelaShape®, a cutting-edge technology that fine-tunes your figure by reducing excess fat and cellulite.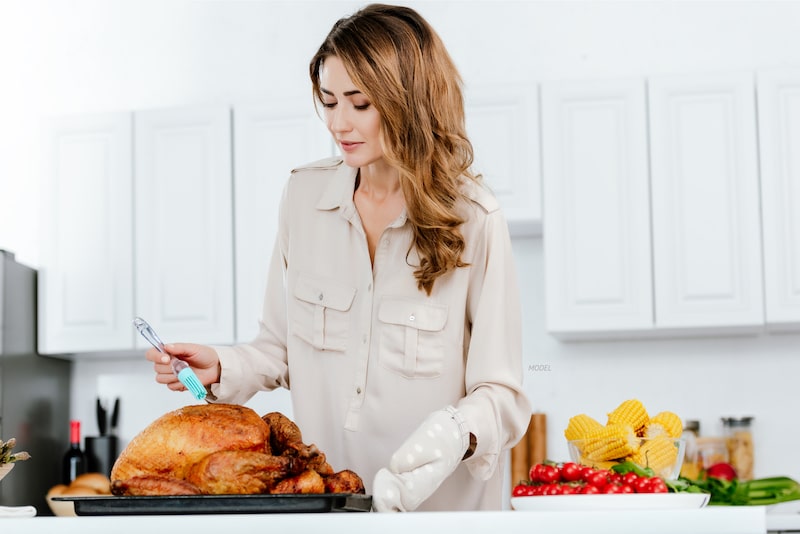 Why Should You Consider VelaShape® This Holiday Season?
While a healthy diet and regular exercise work for some, these efforts can only go so far. Unwanted bulges of fat and cellulite can get in the way of feeling your best. VelaShape® III addresses stubborn fatty deposits at the source without having to go under the knife.
The non-invasive procedure works by delivering a combination of bipolar radiofrequency energy, infrared light, mechanical massage, and vacuum technology directly to your skin to shrink fat cells and reduce the dimpling often caused by cellulite. It does this by melting fat cells deep under the skin's layers and stimulating collagen and elastin production to tone and firm the target areas. The surface of the skin feels smoother with a noticeable reduction in cellulite.
Maintenance sessions may be required to prolong your initial results.
Another reason to consider this non-invasive treatment is that you do not have to worry about a lengthy or uncomfortable recovery. Gone are the days of having to endure painful and lengthy downtimes or be exposed to anesthesia to achieve fat reduction or improve cellulite-prone areas.
The best part is you get to target multiple areas such as the abdomen, thighs, flanks, buttocks, bra line, upper arms, neck, or virtually any part of the body that could benefit from improved contours. VelaShape® is a safe body contouring treatment that the FDA has approved for circumferential and cellulite reduction.
Am I a Candidate for VelaShape®?
The procedure is particularly ideal for patients at a relatively healthy weight and with mild to moderate cellulite. During your consultation, your physician will help determine if the treatment is right for you. For the best results, we suggest you start making progress toward your ideal weight before having the procedure performed.
Whenever necessary, the treatment may be combined with other body contouring procedures to achieve more comprehensive results.
Interested in Learning More?
If lingering fat deposits and cellulite are keeping you from feeling your best this holiday season, feel free to contact us at 786-802-6699 or fill our online form to schedule your consultation with our certified practitioners and learn more about the VelaShape® treatment.