3 Minute Read: 
If you are looking for long-lasting cosmetic results that mean you don't need to worry as much about makeup and contouring on Valentine's Day, consider a Restylane® treatment. Restylane® Kysse™ is a dermal filler that enhances the volume and softness of the lips and removes wrinkles simultaneously.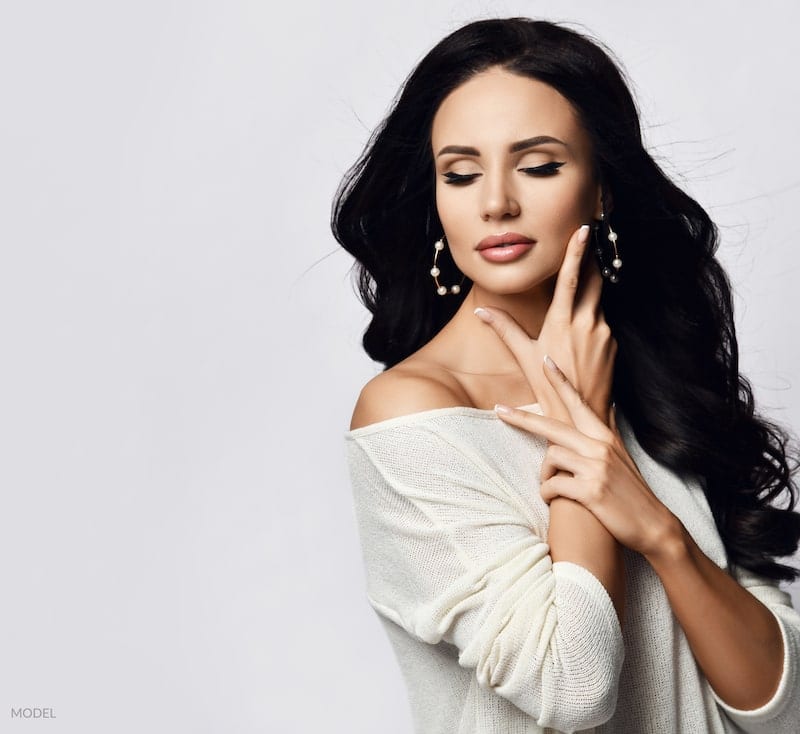 If you want to look just right for your romantic candlelight dinner, Restylane® Kysse™ injections may be ideal for you.
How Does Restylane® Kysse™ Compare?
By the standards of cosmetic surgery, dermal fillers like Restylane® are often seen as short-term solutions. However, this view is often due to doctors comparing dermal fillers to the long-term surgical results achieved with a facelift or a facial implant. While non-surgical treatments cannot match the longevity of these other treatments, it does not mean that they will vanish overnight. 
Instead, it is far from it. 
Can Restylane® Kysse™ Give Me Luscious Lips for Valentine's Day?
Unaware of their more permanent options, many women choose plumping lipsticks and boosters, bold lip shades, and glosses in hopes of perfecting their pout for what some consider to be the most romantic night of the year. 
Unfortunately, makeup only lasts a few hours and requires frequent touch-ups throughout the day to keep you looking your best. This can be difficult, awkward, or even impossible while on a romantic date. 
Restylane® Kysse™, on the other hand, lasts for months and provides volume enhancement and wrinkle reduction throughout that time. If you want to reduce wrinkles and get those ideal kissable lips, why use makeup for a night when you can use Restylane® Kysse™ and keep your results for months?
If you want to learn more about injectable treatments, you can read up on liquid facelifts here or learn about the minimal downtime and long-term results here.
Save Time and Money With Restylane® Kysse™!
Makeup is expensive, and the more you use it, the sooner you need to buy more. This can rapidly spiral out of control as you keep buying makeup products to maintain your ideal appearance. 
Restylane® works differently. One treatment that takes less than an hour can keep you looking young and fresh for months. That means you don't need as much makeup and don't need to spend hours getting your look just right. 
Instead, with a Restylane® Kysse™ treatment, you can use less makeup to enhance your existing beauty and save money and time while doing so. Restylane® Kysse™ is a great idea for women planning to look their best this Valentine's Day. You can save time and money and improve your appearance, all with a single quick treatment. 
Want to Learn More?
If you think Restylane® Kysse™ may suit your cosmetic goals this Valentine's Day and would like to improve your appearance, please call our Miami office to get more information about dermal filler treatments. You can reach us at 786-802-6699 or fill out our online contact form.If you would like more information about other kinds of non-surgical procedures that can improve your skin and hairline, please visit our MedSpa website.