This patient had a previous breast implant surgery with another doctor before coming to get a breast revision / breast augmentation by Dr. Leonard Hochstein in Miami Florida. Dr. Hochstein performs around 700 unique breast surgeries i.e. (Mastopexy lifts, Benelli lift, Reduction, Augmentation, Breast implants, and Breast Revision) in a year, so patients come from all over the world for his expertise.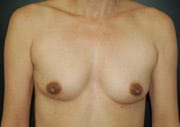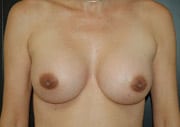 This woman came to Dr. Hochstein with concerns about her breast implant placement. She had started out as an A cup and wanted to be a C cup. On physical examination the doctor found that her right nipple was slightly lower than her left. And there was a significant discrepancy in the breast folds. Her right fold was much higher and foreshortened relative to the left breast fold. The size symmetry was good.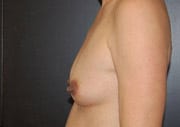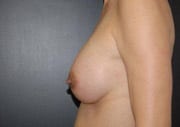 After discussion of implant options i.e.. (Saline, silicone and profile) the patient chose a 400cc silicone mod plus implant to improve her cleavage and obtain a larger cup size. The implant was placed through the areola and in a sub muscular location. Through this incision Dr. Hochstein was able to internally lower and elongate the lower breast fold to create a better symmetry.
Miami breast implants
specialist, Dr. Hochstein was also able to create symmetry in her cleavage and obtain a much more desirable look.