3 Minute Read:
When preparing for a breast augmentation surgery, you can take specific steps to ensure your procedure goes smoothly and produces ideal results.
Some of these steps are simple, while others require a bit more planning and effort, yet all can help make a breast surgery easier.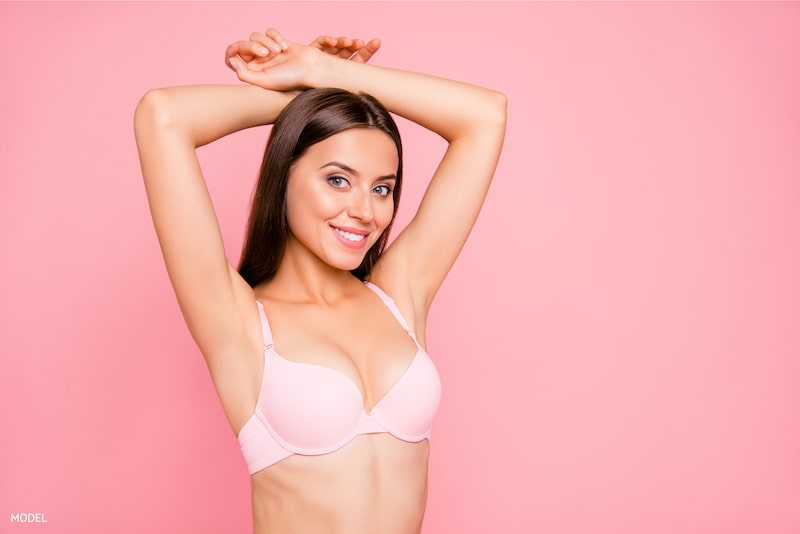 1. Stop Smoking Two Weeks Before Your Surgery
This is a big one. Patients must stop smoking two weeks before a plastic surgery procedure and refrain from smoking for the same amount of time afterward. This is because nicotine and other chemicals found in cigarettes (and other tobacco products—even nicotine gum) are highly likely to cause complications during surgery or recovery.
Nicotine restricts blood flow, which can lead to tissue necrosis, a serious and potentially life-threatening condition. By not smoking, patients can dramatically reduce the chances of such complications occurring.
2. Stop Drinking Alcohol One Week Before Your Surgery
Alcohol can also cause complications during surgery. For this reason, patients should stop drinking alcohol at least a week before surgery. Alcohol is a blood thinner that can cause excessive bleeding, which makes surgery more dangerous.
In addition, alcohol may cause complications with anesthesia. Like cigarettes, it is important to refrain from drinking after surgery as well for some time. 
3. Stop Taking Specific Medications Two Weeks Before Your Surgery
Blood-thinning medications and other supplements can cause complications during surgery. Patients should consult their primary care physician or pharmacist to see if their current medications may complicate surgery.
If so, your doctor may prescribe alternative medications for this period or determine that missing two weeks presents minimal risk.
Be sure to tell Dr. Hochstein before your surgery if your primary care physician determines that you cannot stop taking certain medications.
Learn more about medications that can complicate your surgery here.
4. Prepare Your Recovery Plan And Complete Chores One Week Before Surgery
After a breast augmentation, patients are unable to do many of the usual chores around the house. For this reason, Dr. Hochstein suggests doing as many of these chores as possible in advance. These may include:
Cleaning commonly used areas—like the bathroom or kitchen
Cooking food in advance so you can reheat things easily
Placing loose, comfortable clothing in easy-to-reach locations
Ensuring you have all the medications and entertainment you need before your operation
Prepare a Recovery Area that Keeps Your Breasts Elevated
After your surgery, you will need to spend a few days to two weeks in a recovery area. You must keep your breasts elevated (even while you sleep) while recovering. It is best to prepare your recovery area ahead of time. Dr. Hochstein usually recommends a reclining chair, loveseat, or small couch for your breast surgery recovery.
Some patients may choose to use their beds as their recovery area. If you do, be sure to have excess pillows around you to support your back and prevent you from lying flat.
Dr. Hochstein offers recovery suites for those who wish to spend their first night at his facility with around-the-clock care.
5. Get a Good Night's Sleep Before Your Surgery
Being well-rested before surgery can help you get through the operation and the first few hours of your recovery.
For this reason, Dr. Hochstein suggests patients get at least eight hours of sleep the night before their surgery. 
6. Take a Shower and Wash Your Hair and Skin the Night Before or Morning of Your Surgery
One of the steps you can take just before your surgery is a shower. Wash your breasts and any other surgical areas thoroughly with the germ-inhibiting soap that is provided for you. This helps reduce the risk of infection and may help you feel better after you return home.
Click here to read Dr. Hochstein's general pre-operative guide.
Looking for More Information?
To learn more about steps you can take before your cosmetic surgery, book an appointment by calling Dr. Leonard Hochstein's office at (305) 931-3338.